Pictorial Recipe

Stir-Fried Chicken and Asparagus with Black Bean Sauce (豉汁蘆筍炒鸡片)
Asparagus is not a vegetable used in traditional Chinese cooking, but it is a wonderful adaptation to traditional Chinese recipes such as stir-frying with chicken and black bean sauce.
Picture of the finished dish: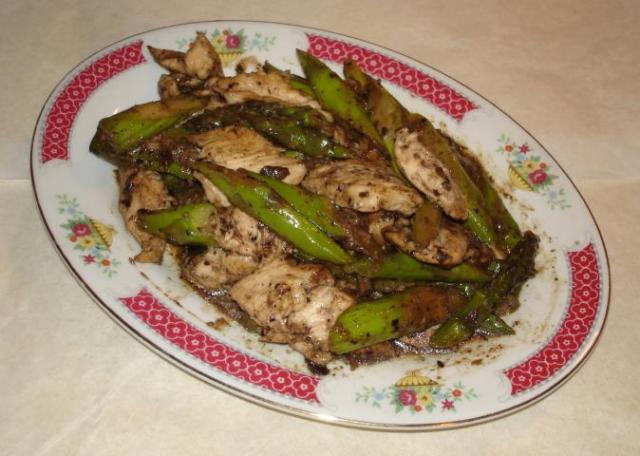 Serving Suggestion: 2 to 3Preparations: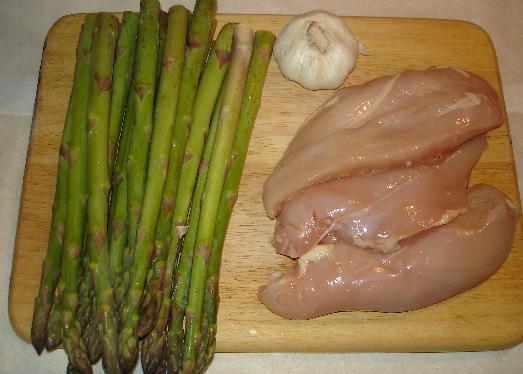 Main ingredients (from right, clockwise):
- 3 chicken breasts, about 1 1/4 lb
- Asparagus, about 1 1/4 to 1 1/2 lb
- Garlic, use 4-5 cloves
- (Not shown) Ginger, about 2-inch in length
- (Not shown) Fermented black beans, about 4-5 tsp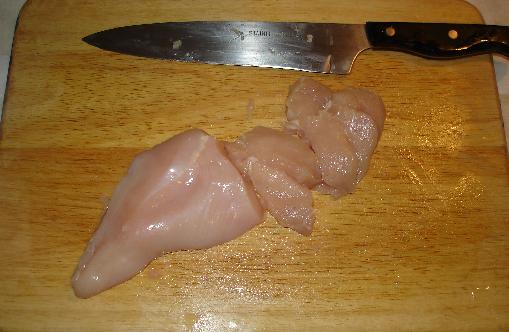 Trim fat off the chicken breasts. Cut into thick slices, about 1/4 inch thick.
Trim the tough ends off the asparagus and discard. Cut into roughly 2 inches in length diagonally.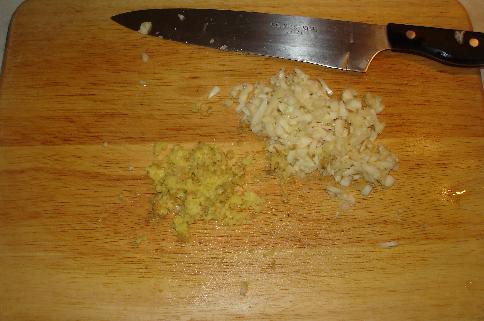 Peel and mince about 4-5 cloves of garlic. Grate the ginger (use about 2-inch in length).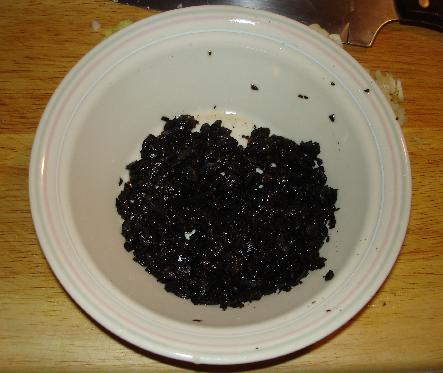 Slightly rinse about 4-5 tsp of fermented black beans in a small bowl.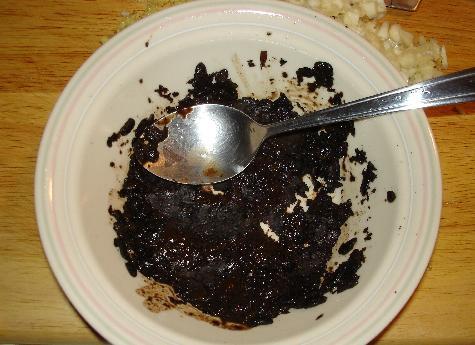 Use the back of a metal spoon to smash the fermented black beans into a paste.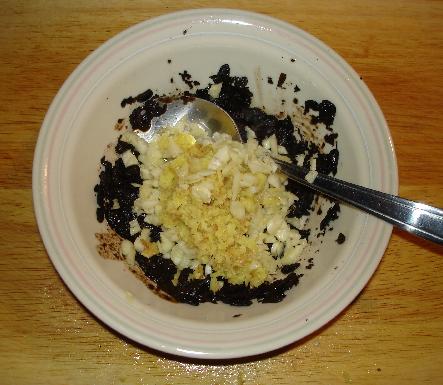 Add the minced garlic and grated ginger.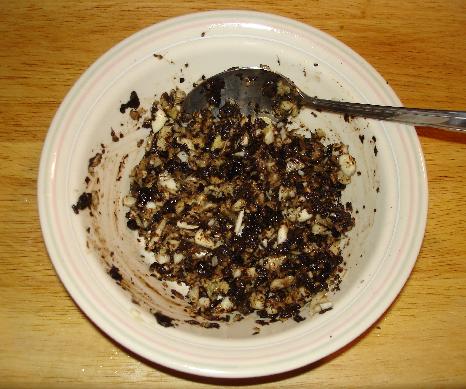 Press and stir the mixture into a paste.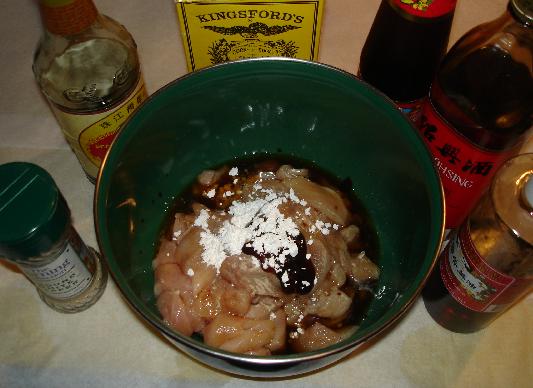 Place the chicken slices in a mixing bowl. To marinate the chicken, add 1 tsp of ground white pepper, 2 tsp of light soy sauce, 1 tsp of corn starch, 1-2 tsp of oyster sauce, 1-2 tsp of ShaoHsing cooking wine, 1 tsp of sesame oil.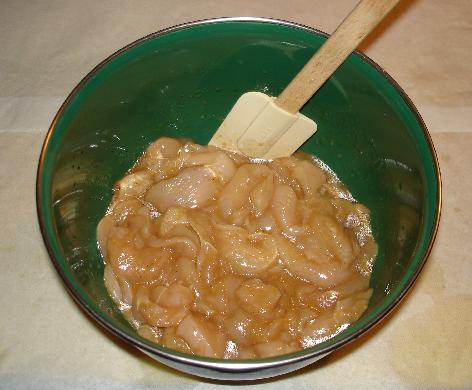 Mix well. Set aside for about 30 minutes before cooking.
Cooking Instructions:
Use a wok/pan, set stove at high temperature. Add 3-4 tblsp of frying oil, wait until oil gets hot. Velvet the chicken slices in oil. Remove the chicken when there is "no more pink color".
Continue cooking with the wok/pan. Add 2-3 tblsp of cooking oil. Heat for 30 seconds or so. Add the black bean, garlic, ginger paste. Add 1/2 tsp salt (or to taste).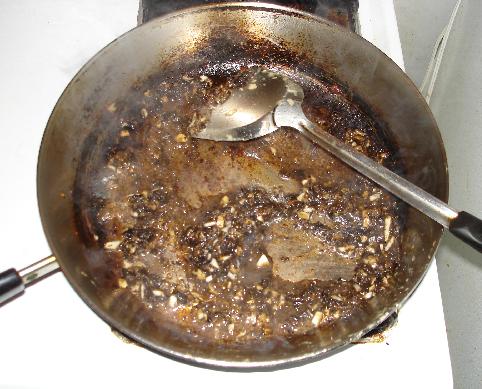 Stir well. Fry the black bean paste for 20-30 seconds until the fragrance is released. Dash in 2 tsp of ShaoHsing cooking wine.
Add the asparagus. If you like this dish dry, add only 2 tblsp of chicken broth. If you want a saucy dish, add 1/4 cup of chicken broth. (Near the end add some corn starch slurry to thicken the sauce.)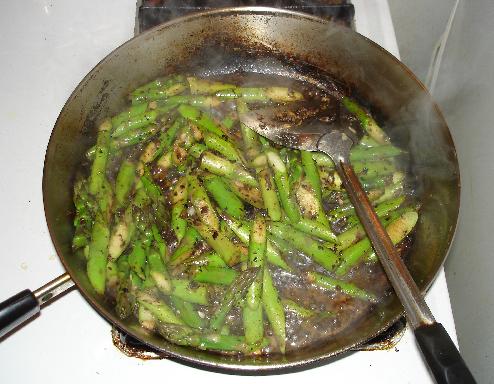 Bring the mixture to a boil. Asparagus cooks rather fast. It takes only 2 to 3 minutes. Don't overcook.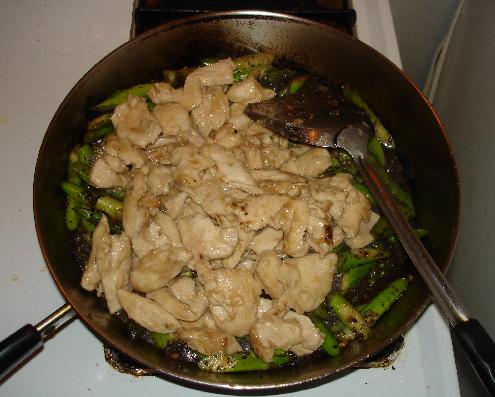 Return the velveted chicken slices.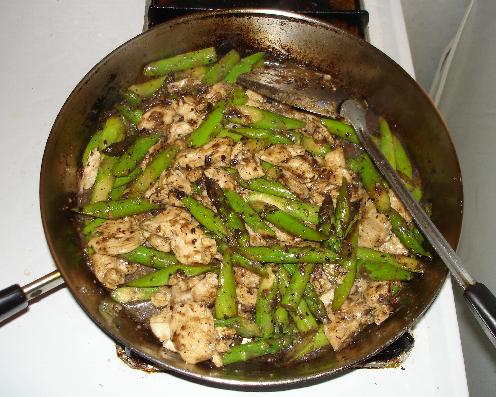 Stir well and cook for another minute or two. Dash in 1 to 2 tsp of dark soy sauce. Thicken the sauce with corn starch slurry if necessary. Finished. Transfer to a serving plate.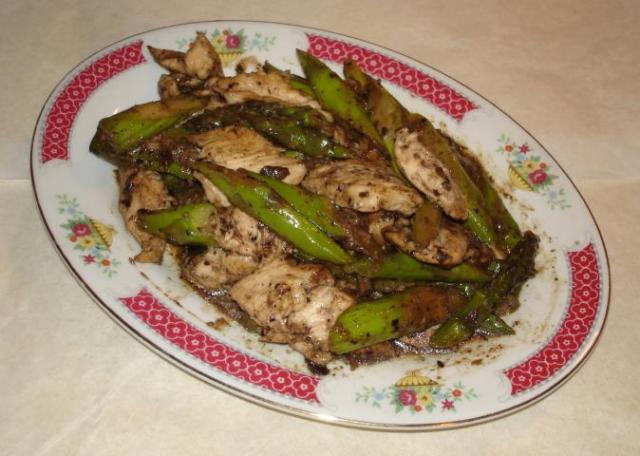 Picture of the finished dish.
(Note: The quantity of food made in this recipe is about twice the portion shown in this picture.)