Boker Tov Kulam! Good morning everyone!
Chag Hannukah Sameach (Happy Hannukah) and Merry Christmas from the Land of Milk and Honey!
Last night was the first night of Hannukah and my town lit the big Hannukiah in front of the "Welcome to Hod HaSharon" sign.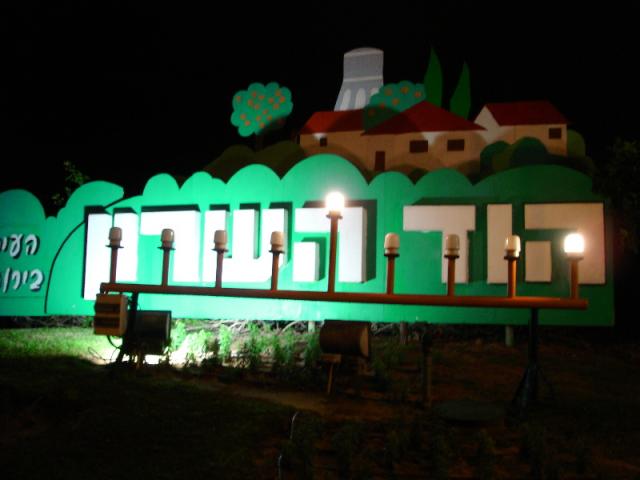 I am very excited about blogging this week. This is my first blog and I hope that I can live up to the other wonderful blogs. Didn't Zucchini Mama do a great job this past week?
My other half, David (a.k.a. Tapenade) or he may tell you "my better half" is going to be joining in on the blog.
We have planned a lot of interesting things for you to see. Tonight you are all formally invited to an Israeli wedding. David and I are going to a colleague of mine's wedding and we will show how weddings are done here. Don't worry, I am taking a gift for all of us and you can relax in your pajamas. Anything goes here in Israel!

Edited by Swisskaese, 26 December 2005 - 07:57 AM.