A Merry Zucchini Christmas to You!
"Twas the week before Christmas, and all through the house, not a creature was stirring, not even a ...?"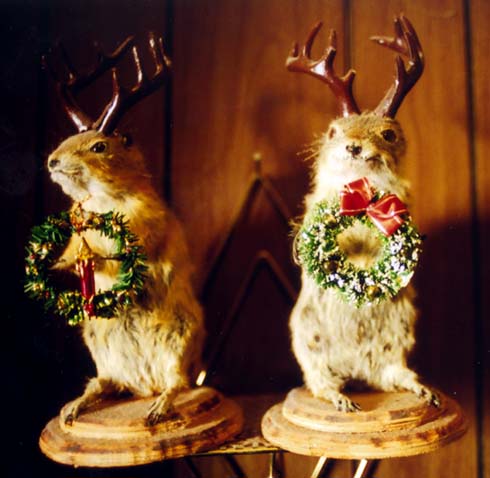 In this blog we'll be flying over the Canadian Rocky Mountains for Christmas in cowboy country. As they say in this household: "Keep yer fork Duke, there's pie!"
Hello from sunny Vancouver! This is your Saskatchewan expat correspondent Zucchini Mama reporting from the funky boroughs of Little Mountain Neighborhood, just up the hill from
Aurora Bistro
. During this Christmas blog we'll be making and consuming some prairie soul food, baking up a storm, and heading to the rootin' tootin' town of
Cochrane
Alberta, birthplace of country singer George Fox and home of Bernie's Bavarian Bakery! Yee haw! Git along little dogies!
This can be a challenging time of the year when psychological tectonic plates are shifting. Memories of holidays past suddenly bob to the surface, and the ghost of Christmas futures can inspire or haunt us. So let's all share our Christmas present: our culinary traditions and our survival techniques. (Sometimes they may be one and the same.) Whether you celebrate Kwanzaa, Hannukah, or you just hunker down for a binge of your favorite movies, tell us what you're eating this year. It would mean the world to me if you would put up a couple of "postcards" and a few words about what makes this specific Christmas or holiday special to you, with specific references to your family food traditions. (It would also take a bit of pressure off me as a first-time blogger who is relatively new to eGullet.) Besides, I'd love for this blog to be a kind of window on the world for my son Ullie to be able to enjoy for years to come--an educational thread and an aide-memoire of his fifth Christmas on earth.
I am a big fan of eGullet and am drawn to it as if I was warming my hands around the hearths or stoves and ovens in people's kitchens all around the world. Some days it's like a global kitchen party. So come on in, pull up a comfortable chair, grab a snack and a drink and let's chat and cook. We'll have a giant eGullet potluck. I feel that since joining eGullet I have felt a renewed incentive to suck the marrow from life's bones, (particularly if the marrow is chocolate ganache, darling). So let's do it. Let's seize the carp du jour, chomp the char tartar, and take the time to stop and scratch and sniff the cocoa solids. Let the Zucchini Mama Christmas Party begin!