Ladies and gentleman of the jury, I offer the following as exhibit A in my self-defense, by reason of obsessive insanity coupled with poor food safety protocols, against charges that I have a single clue about what I'm doing: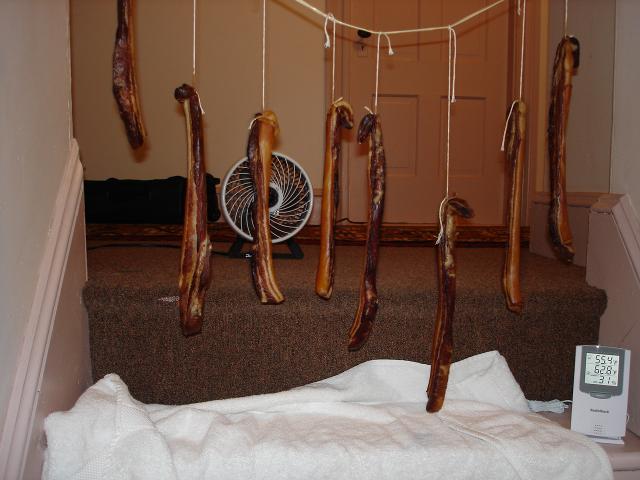 Phone cords, twine, and a fan, baby! You're looking at the top of the stairwell on the third floor of our house, which thanks to poor insulation and a solid door at the base of the stairs up, stays a cool 50-55F. (Don't you like my snappy new Radio Shack hygrometer?) It's also a bit drier up there right now than people have suggested thanks to a cold snap -- and I'm assuming that drier is fine, yes?
Now I just have to hope that having this entire contraption fall twice, covering the lop yuk in, well,
yuck,
won't have a deleterious effect. But, then again, if things start to go wrong, I'll just start channeling MacGyver again.