I'm happy to report that the bacon I made turned out absolutely delicious. The final stages took a bit longer than I anticipated. Between some trouble with the smoker and relatively high winds, I estimate that it smoked for about 7.5 hours over cherry wood. This may not have been a bad thing since it was exposed to smoke for much longer than if things had gone according to schedule. The finished product is great -- it's intensely salty and sweet but it also really tastes like pig, which I don't normally find to be the case with purchased bacon. Even the edge pieces are tender and perfectly chewy.
Here are a few pics of the process . . .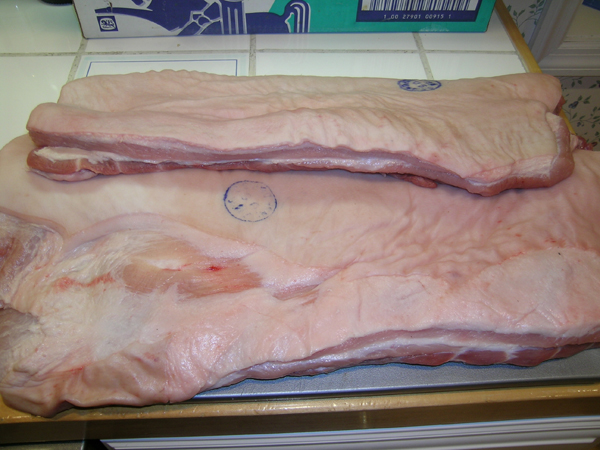 Raw bellies, skin-side up.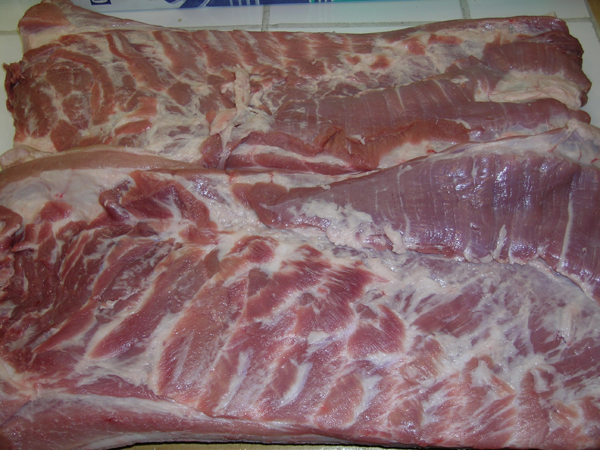 Raw bellies, meat-side up.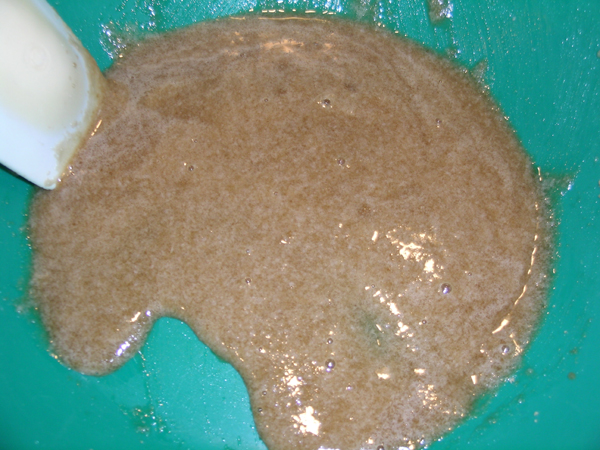 Bacon cure; a viscous and grainy paste.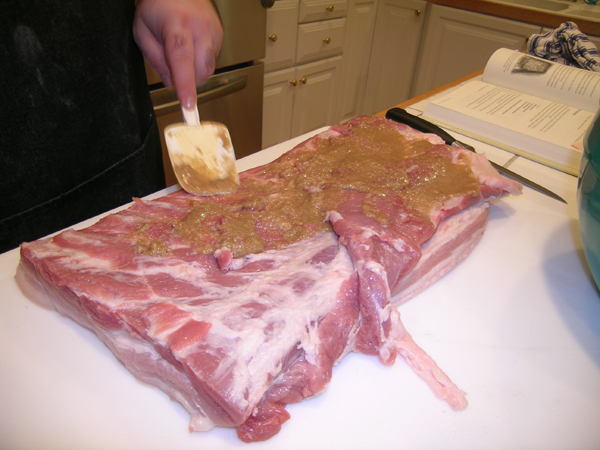 Shmearing the cure over the belly.
Detail of cure on surface of pork belly.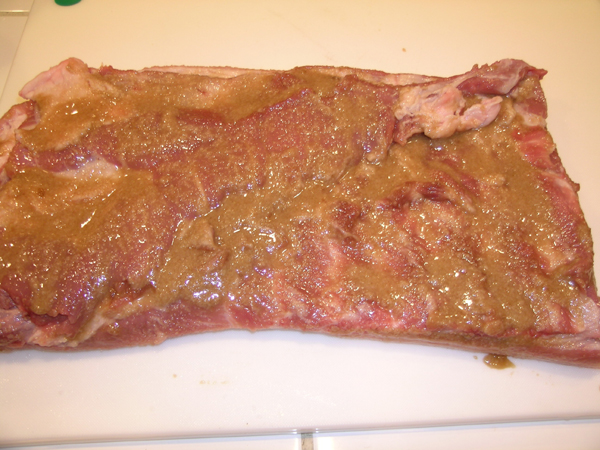 Pork belly covered with cure.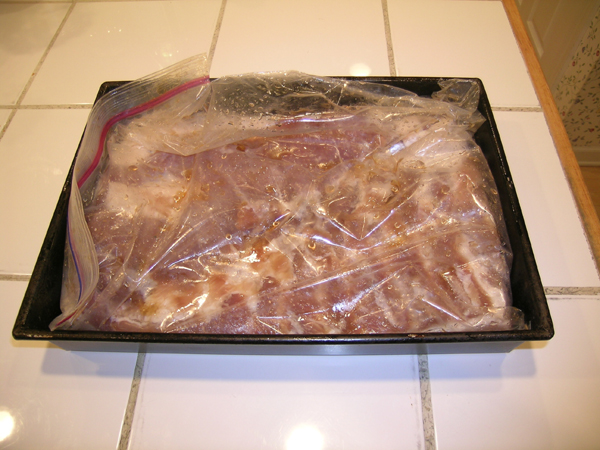 Pork belly in bag after 2 days of curing. Notice that the paste has changed to liquid.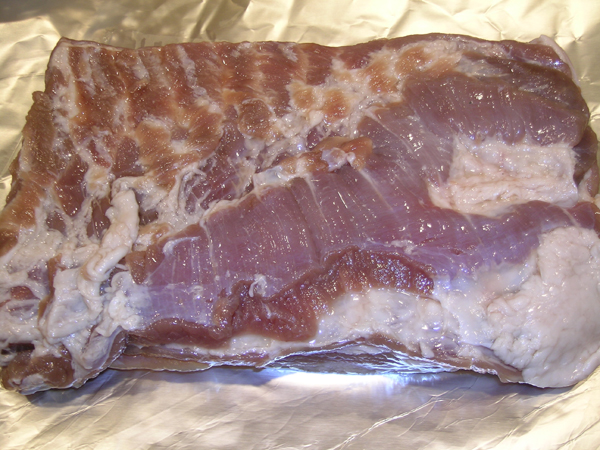 Pork belly on day 8, after the cure has been rinsed off.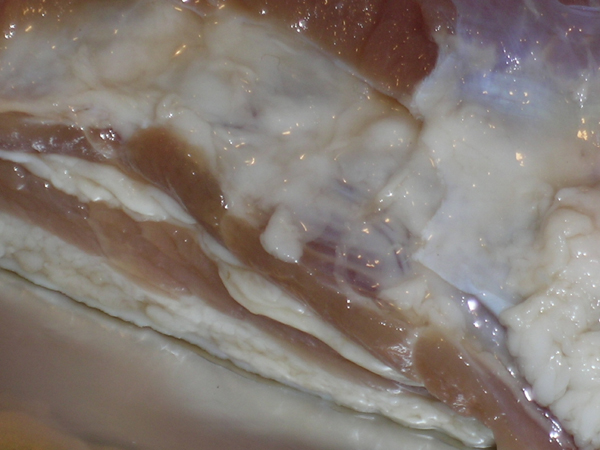 Detail of cured and rinsed belly. Surface has a sheen which was not present on the raw belly.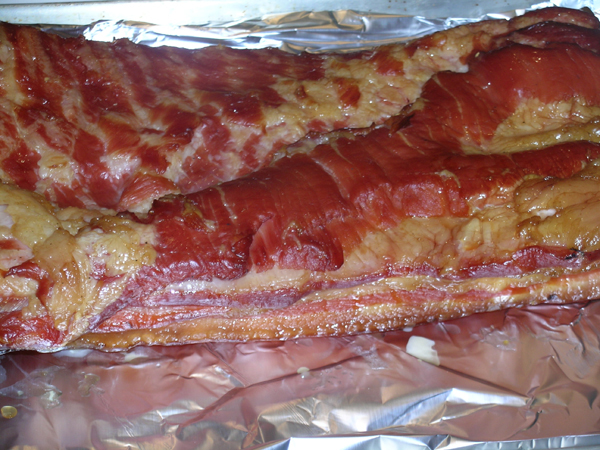 It's officially bacon now. This is the belly after it was smoked over cherry wood to an internal temperature of 150 degrees F.
Detail shot of smoked, cured bacon.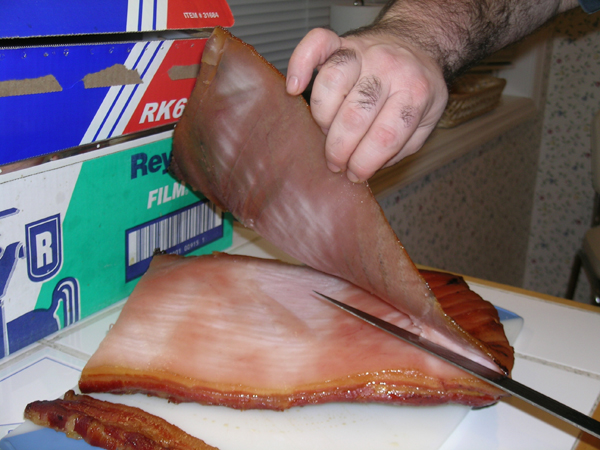 Removing the skin from the finished bacon.
"Raw" bacon slices.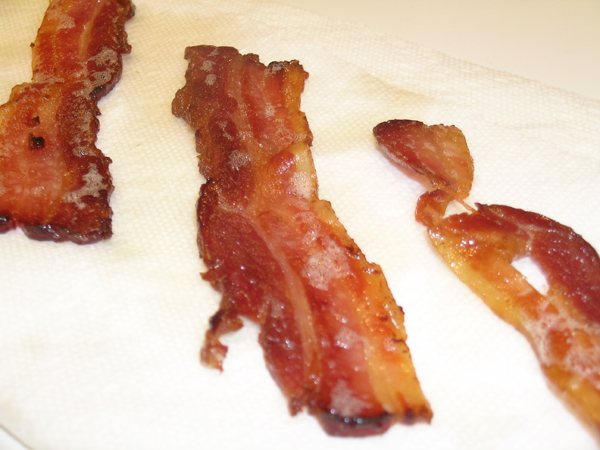 The finished product. Absolutely delicious!
=R=