Ruth Reichl and Garlic and Sapphires
The eGullet Society for Culinary Arts & Letters is honored to have Ruth Reichl, one of the most important voices in the food world today, join us for an eG Spotlight Conversation. She is editor in chief of
Gourmet
magazine, editor of the weighty
Gourmet Cookbook
, and author of three memoirs.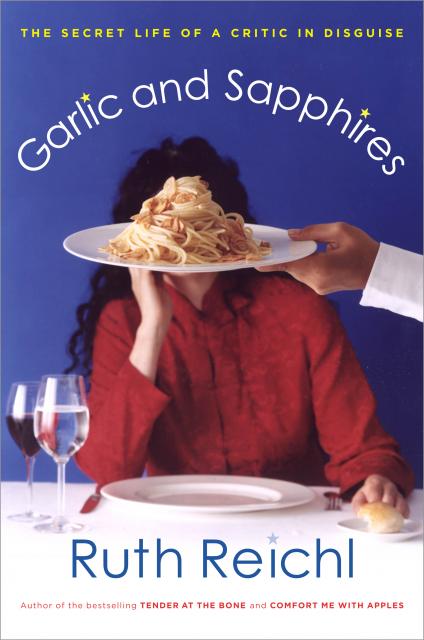 It is a rare writer who builds a reputation as a restaurant reviewer, a powerful but beleaguered position whose product is by nature formulaic. Yet few have engaged the task with such skill and enthusiasm as Reichl. While reviewing restaurants, for the
LA Times
and later for the
New York Times
, she wrote beautifully and passionately of truffles, toro, and kimchi. This egalitarian view of food, along with her unorthodox, novelistic reviewing style, outraged her critics and delighted her fans.
Garlic and Sapphires
, her latest memoir, recounts her occasionally tumultuous tenure at the
New York Times
and the lengths she took to avoid being recognized by the city's chefs and restaurateurs. In it, she offers readers a great deal of herself, depicting her fear of failure, her writing and reviewing processes, and her struggle to retain her identity.
Since 1999, Reichl has steered the great ship
Gourmet
, guiding it toward some of today's most pressing food issues—sustainability, food and health, and the ethics of eating.
She is the real thing—articulate, knowledgeable, hungry.
Stan Santos (aka SobaAddict70), Margaret McArthur (aka maggiethecat), and I invite you to join the
eG Spotlight Conversation with Ruth Reichl
, as she takes your questions about her life, her writing, her newest memoir, and of course, what she eats.
Welcome, Ruth. Let this latest
eG Spotlight Conversation
begin!
To post a question, click "New Topic" at the top of this forum. Each question will be its own topic. Once a question has been posted, we ask that the membership refrain from any additional posts or commentary until Ruth has had the opportunity to respond to the post directly. Once Ruth's response is up, the topic is open for in depth discussion by all members, and we warmly encourage followup conversation. Please note that this eG Conversation may be moderated, and your question may not appear as soon as you post it. Also, we may edit new topic titles for clarity.More on Ruth Reichl:
My Sister the Spy
in the
Daily Gullet
Excerpt from Garlic and Sapphires: Food Warrior
in the eG forums
Recipes from Garlic and Sapphires in RecipeGullet:
Matzo Brei
Spaghetti Carbonara
Gougères