Beautiful, Linda!
I Cook-Off'ed Chili last night. Linda, I think it was you that sent me copies of posts about not soaking beans, and oven cooking them, a year or more ago... I want to give the right people credit, but now I can't remember who did the research and authored/posted all that!

The info cited the Russ Parsons method for cooking beans and mentioned that Russ wrote the definitive aricle in the LA Times quite a few years ago. Well, I am truly a convert and owe you, Russ, and _____ my thanks. I will never soak beans again.
That is the method I used for cooking the beans for this chili. I sautιed onions and garlic in bacon fat, and then added beans (I'm old-fashioned about chili -- if it's not kidney beans it doesn't seem like chili to me), water and brought it to a boil. Then I added salt and transferred the Dutch oven to the oven for perfectly cooked beans in 2 hours.
Meanwhile, stove top, I cooked the other part of the chili (ground round; sausage; canned whole tomatoes, cut up; herbs, spices, flavorings... usual chili stuff) and then added the two together to simmer while we took a walk.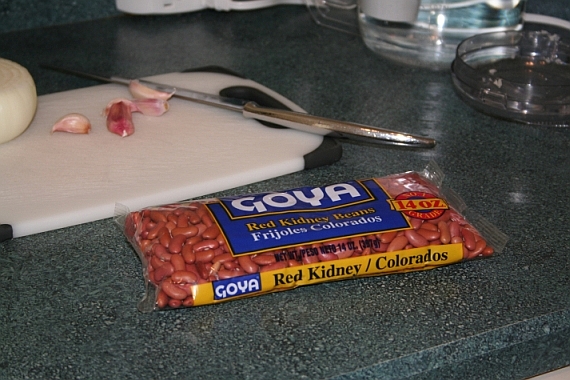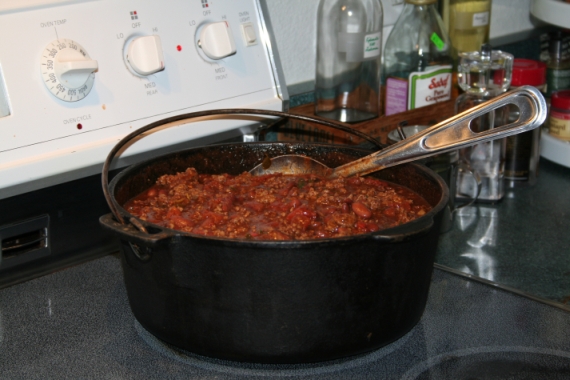 I usually eat just a load of raw onions on my chili, but reading all the variety of toppings in this Cook-Off got me in the mood to serve more. Purplewiz's/Marcia's avocados looked so good, that was one of the offerings. Besides the onion and avocado we had olives, fresh cilantro, and cheese.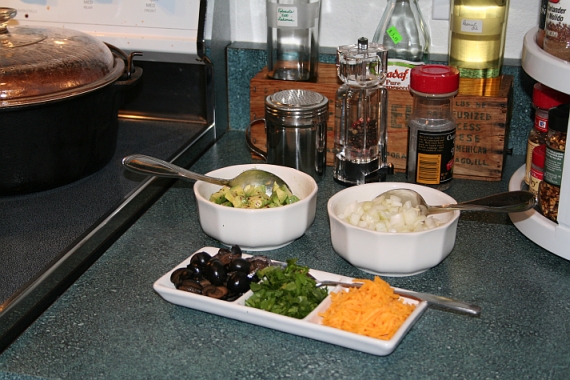 Russ's first bowl...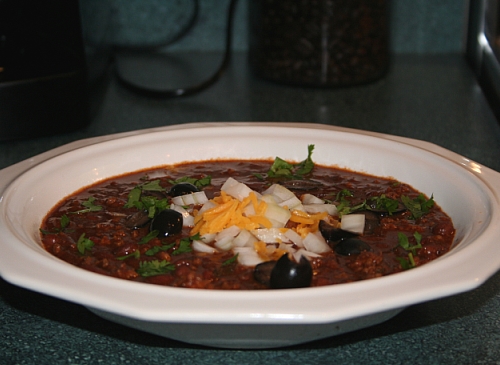 My first bowl...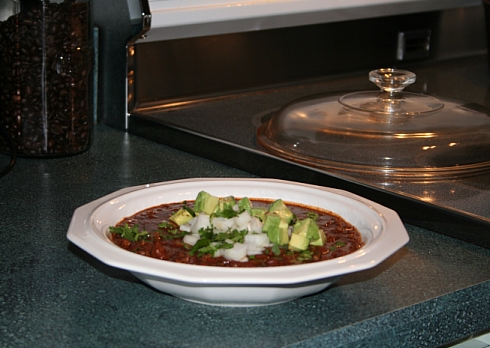 Dinner is served. I had a Mojo IPA and Russ had wine (Zinfandel).
I heard that Brit Hume would've liked the chili better than Chris Matthews.