Hi!
I'm so happy I found this thread! My Boyfriend's family is dutch.  we were in holland with them last year for a bit, and had so much fun getting to taste the food, we can't wait to try your recipes!

We've been looking for a good recipe for a soup we tried in Gronigen (sp?) that we were told was called Mustard Soup. . . does this ring any bells?

thanks again, keep up the great work!

Well, it took me a couple of weeks, but here it is: Groningse mosterdsoep, Mustardsoup from Groningen.
They key to this soup is using the right kind of mustard and a light, but good flavored stock.
The Dutch mustard is coarsely ground, with whole mustardseeds, and more sweet than hot. It looks like this: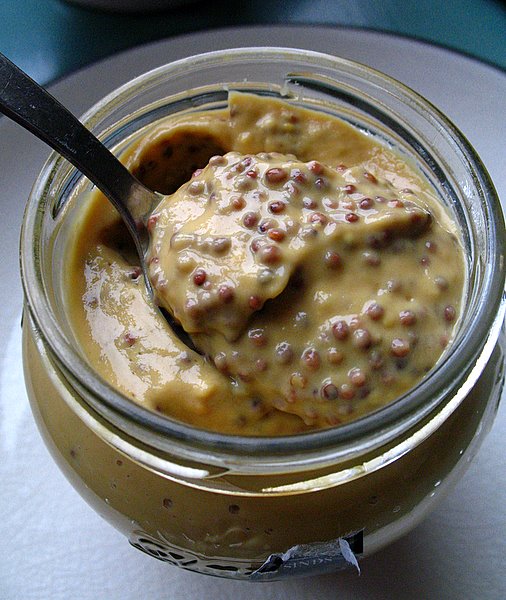 What you´ll need for 2:
500 ml. stock, hot
25 grams butter
25 grams flour
The white part of 1 small leek, chopped
A couple of slices of smoked bacon, chopped
Mustard, 2-3 tablespoons
2 tablespoons heavy cream
Salt and pepper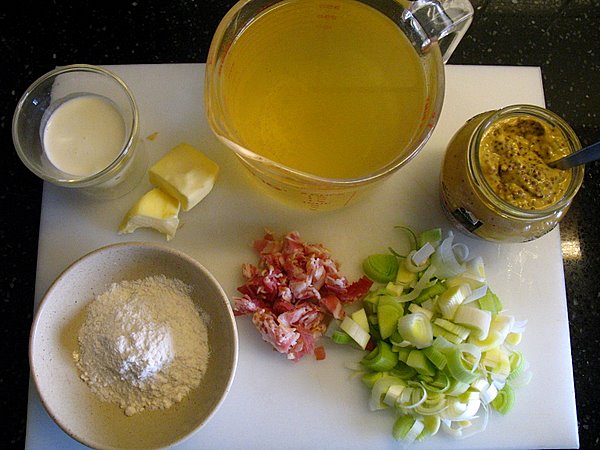 Melt the butter in a heavy-bottomed pan. Add the flour and stir over low heat for a minute. Add the hot stock, whisk until smooth, and let simmer over low heat for about 10-15 minutes.
In the meantime, fry the bacon and leeks. If the bacon is very lean, add a little knob of butter to the fryingpan. You want the bacon and leeks to get soft and slightly caramellized.
After the 10-15 minutes, whisk the cream and mustard into the soup. (After this, don´t let the soup boil again). Start with 2 tablespoons of mustard and add more if you like. Taste and adjust salt and pepper.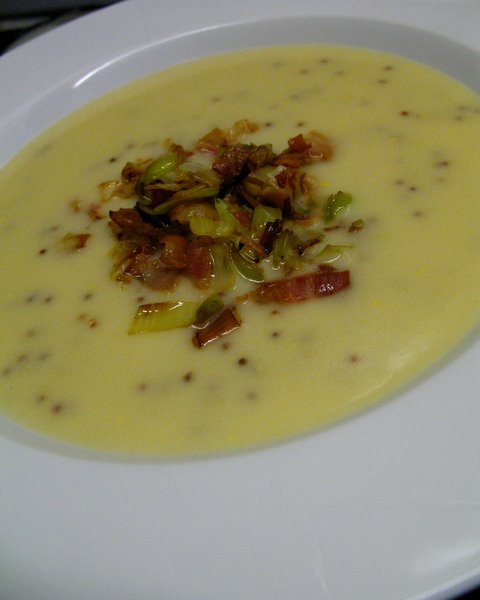 Serve in shallow bowls with the bacon/leek garnish spooned on top.
Ofcourse you could use other garnishes. Chives are nice, as is tarragon. Chopped panfried mushrooms are also very good.
Edited by Chufi, 20 July 2007 - 11:11 AM.