Squid Stir-Fried with Shrimp Sauce (蝦醬炒鮮鱿)
Shrimp sauce is commonly used in Southern coastal Chinese (e.g. Cantonese) cookings in stir-fried dishes. It is especially good with squid,
ong choy
[Cantonese] (hollow vegetable), and pork. This recipe features using shrimp sauce to stir-fry small squid.
Note: Cooking with shrimp sauce will produce some strong smells in the kitchen. It may take some getting used to.
Serving suggestion: 2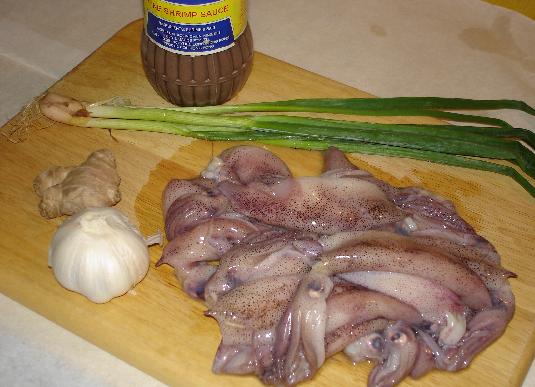 Main ingredients.
About 2 pounds of small squid. It may sound like a lot, but after cleaning and shrinkage the edible portion of the squid is not that much. Other main ingredients: garlic, ginger, green onion and shrimp paste.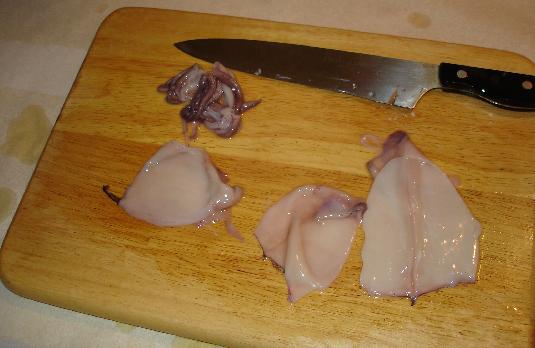 With each small squid, cut off the tentacle portion. Trim and discard eyes and beak. Make a cut along the body. Remove and discard guts and tear off the outer purple-color membrane.
This cleaning process is very labor intensive. I would advise you to buy the preclean squid packages. They cost more on a pound-for-pound basis. Considering the unedible portions and the labor saving, it's well worth it.
Clean all squid and drain.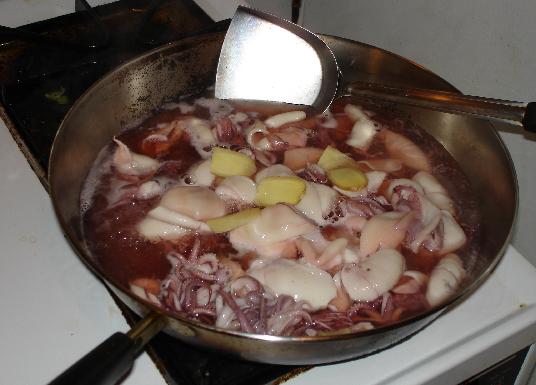 Boil a pot/pan of water. Add squids and about 5 slivers of ginger. Boil for about 3 minutes. Remove.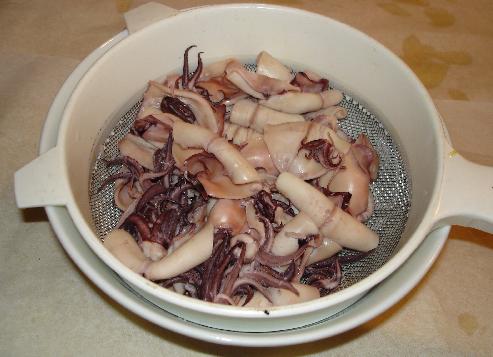 Drain the squid on a strainer. You can see that the squid shrink quite a bit when cooked.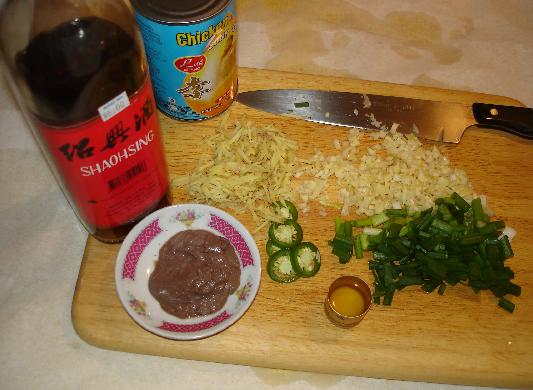 Prepare other ingredients.
Mince about 3-4 cloves of garlic. Chop up 2 green onions, 1/2 inch in length. Cut 5 slices of chili (e.g. jalapeno). Shred some ginger, about 1 inch in length. Prepare 2-3 tsp of shrimp paste. 1-2 tsp of Shao Hsing cooking wine (contained in the cap).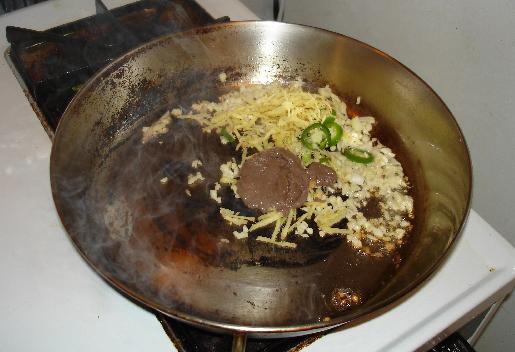 Use a pan/wok. Heat it over high setting. Add 2 tblsp of cooking oil. Wait until oil starts fuming. Add minced garlic, sliced chili, shredded ginger and shrimp paste. (Note: no need to add salt because the shrimp paste is very salty.)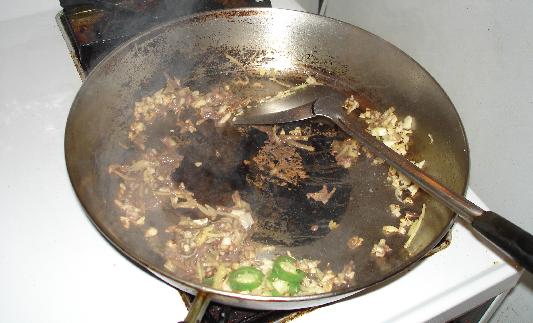 Stir well. Cook the shrimp sauce for about 10 seconds and let the fragrance develops. Quickly dash in the cooking wine. It may induce a small flame which lasts a fraction of a second. Keep stirring.
Add 1/4 cup of chicken broth into the mixture. Add 1 tsp of sugar. Stir well. Continue to heat until boiled. If the sauce is too runny, use a small amount of corn starch slurry to thicken the sauce.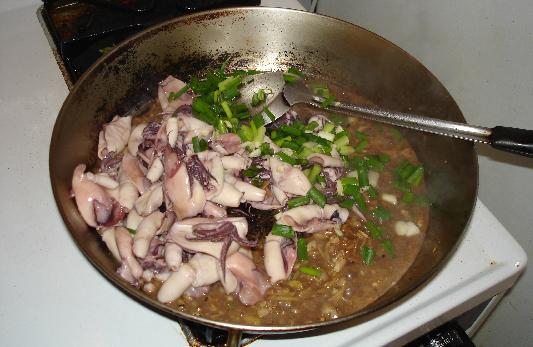 Re-add the squid. Add chopped green onions.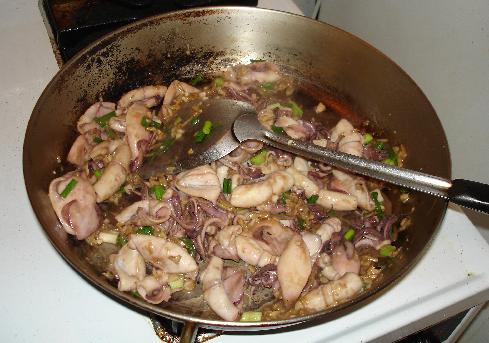 Keep stirring and cook for another few minutes. Done.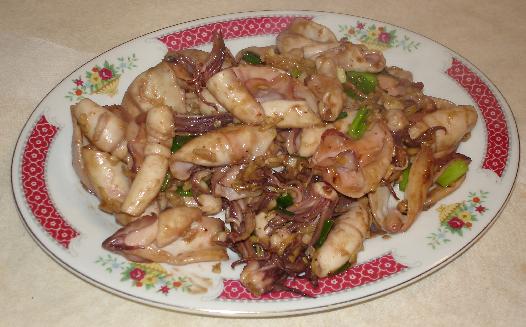 The finished dish.
Edited by hzrt8w, 19 October 2005 - 07:08 PM.