I sacrificed myself for the good of this board and revisited a couple of cheesesteak joints I'd posted about upthread. In addition to great eats, I wanted to update my phone photos with ones taken with my new Casio. (An Exilim EX-Z750.)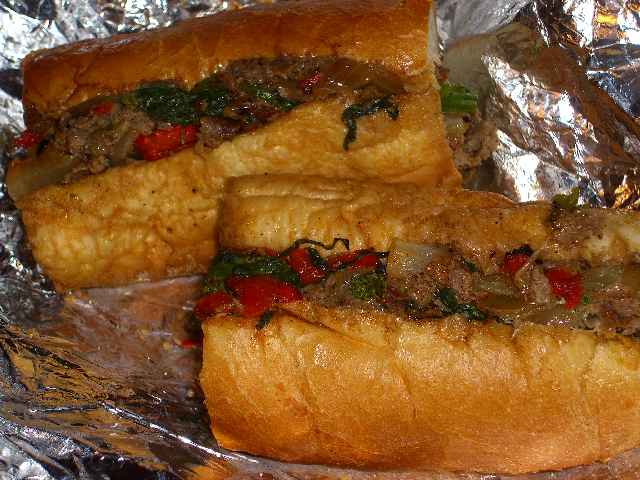 This is a Cheesesteak Italian from Dakota Pizza Company in Wynnewood, across the parking lot from Sang Kee Asian Bistro. You can have one during your wait for a table there. It is, indeed, broccoli rabe, with roasted peppers and sharp provolone. There were a few seeds on this roll. I don't think I had fried onions on the one upthread.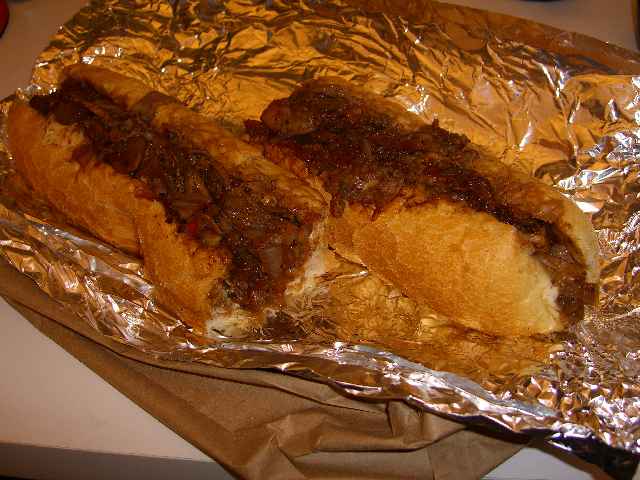 This is a "Charlie special" from George's food cart at 23rd and Chestnut. The tomatoes, onions, mushrooms and sweet peppers go onto the grill and steam into the meat above it. I bust George because he almost always uses American rather than provolone. (But it's my choice to order on his cell rather than watching to make sure.) In response to a question upthread, George did mind somebody's cart around 16th and Walnut for a brief period several years ago.
Since it was in my camera...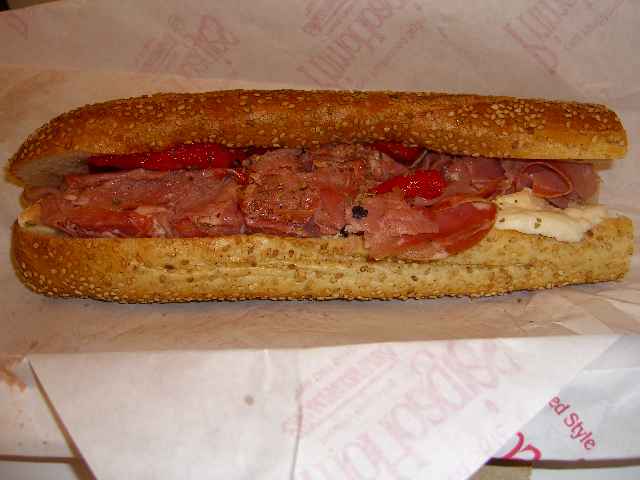 ...yesterday, I ate this Suprimo from Primo's on Chestnut Street. Fresh mozz, prosciutto and roasted peppers. I liked the upthread Sulmona better as it has a symphony of flavors and this one screamed salt. (Not enough to keep me from finishing it, however.)