Since we talk so much about the embarrassment of riches that Philadelphia brings to the sandwich board, I thought it high time we start documenting (in one place) all of our glorious sandwiches.
Here's what I had for lunch yesterday...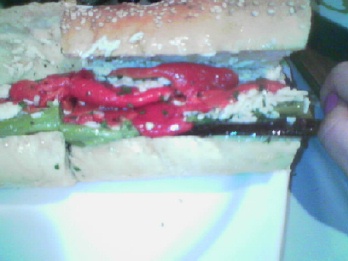 The Chickie's Veggie Special. Baked eggplant, roasted red peppers, sauteed broccoli rabe and sharp provolone. Doesn't get any better than this.