Over in my foodblog, several members asked questions about this bread sculpture: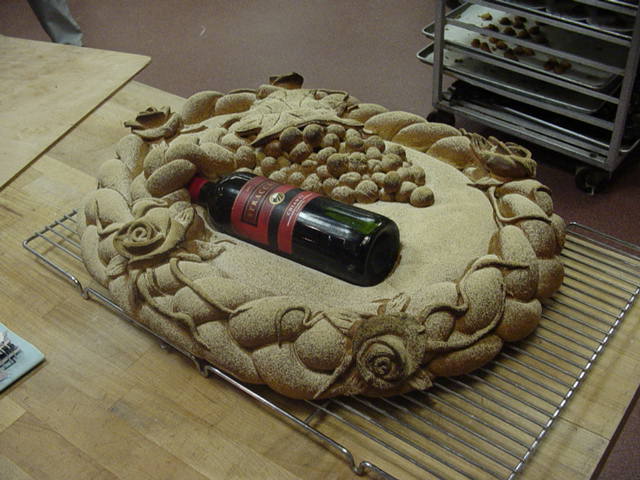 I'm wowed by that bread with the wine bottle included - anything else you can say about that?

I too would like to know more about that wine bottle bread. Way back upthread, Mitch (a.k.a. boulak) offered to tell more about the baking school ovens and answer other questions about the process. Since the blog will be closing soon, here's my request to him to please start a thread telling more about the school and the gear! Let's start with: how do they bake that bread with the wine bottle, without overheating the bottle and/or scorching the label? And how do the decorative bread doughs differ from regular doughs?
I thought I'd get this started. What tips, ideas, and recipes do people have?