I've being developing a growing appreciation of Swizzles, and thought to start a thread where we can discuss our favorites. A Swizzle is loosely defined as a (tall?) drink (usually but not always rum) with crushed ice in which a swizzle stick is rotated so as to aerate and chill the drink (forming a layer of ice on the outside of the glass). Common secondary ingredients include lime juice, bitters (especially Angostura), Falernum and mint.
Here is a fairly common recipe for a Rum Swizzle:
1.50 oz : white rum
0.75 oz : fresh lime juice
0.50 oz : Velvet Falernum
Dash : Angostura bitters
Build in highball glass with crushed ice. Swizzle until frost forms. Top with more crushed ice.
Here's a picture of a rum based swizzle I made with Barbancourt white rum (which is very much not traditional for this drink) and mint.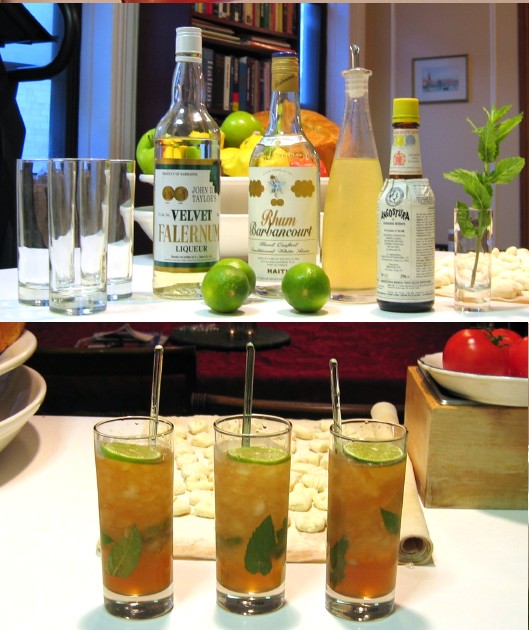 Any favorite swizzle recipes out there?