Pork Chops with Honey Garlic Sauce (蜜汁蒜子骨)
This dish, Pork Chops (or Pork Ribs) with Honey Garlic Sauce, can be found in many Cantonese restaurants. We really like the taste of sweet honey with garlic. The cooks in restaurants usually deep-fry the pork chops. It is inconvenient to set up for deep-frying at home. I just fried the pork chops in shallow oil under high heat instead. The result is roughly the same.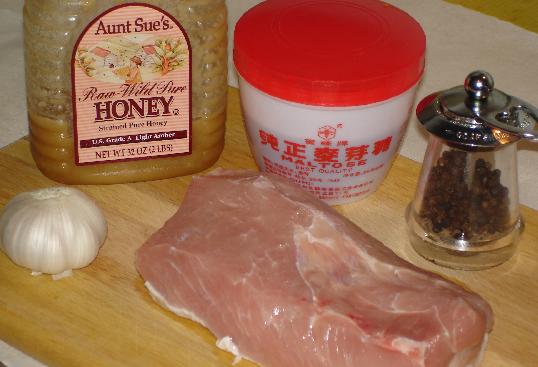 I used pork loin for this dish because my wife does not like any pork fat and doesn't care for the bones either. You may use other cuts that you like. For this dish I really like to use malt sugar because of its characteristic sweetness and stickiness. It is a bit harder to work with because malt sugar is so hard in room temperature and it sticks on everything. It is easier to work with powdered white or brown sugar if you like.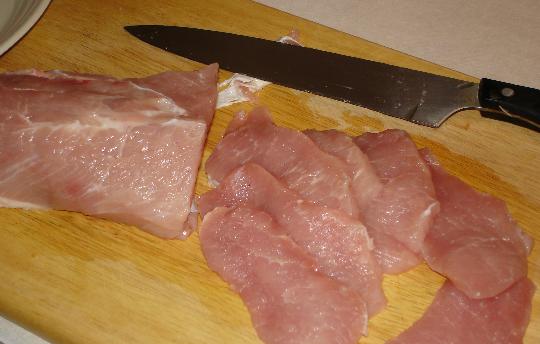 Cut the pork loin into slices, about 1/4 inch thick. Season it by sprinkling some salt and black (or white) ground pepper on top.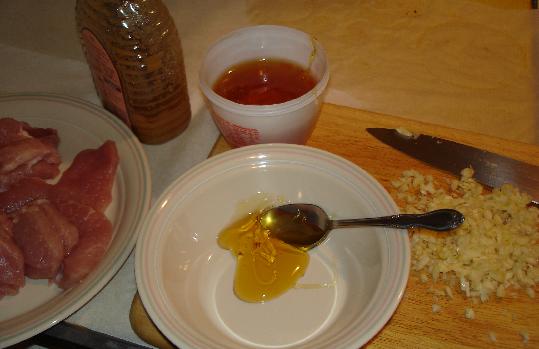 Scoop a generous spoonful (or a couple of spoonful) of malt sugar into a bowl. Add some water. Heat up the mixture in a microwave. Malt sugar dissolves much easier in boiling hot water.
Add some honey into this mixture. Also minced a few cloves of garlic.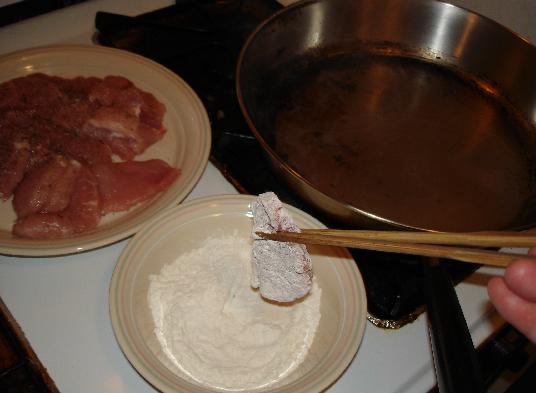 Pour some flour onto a bowl. (Or you may use corn starch, or the "frying powder" if you like.) Heat a shallow pan of cooking oil utnil temperature reaches high. Coat the pork loin slices on both sides. Place on the pan to sear until they turn golden brown on both sides.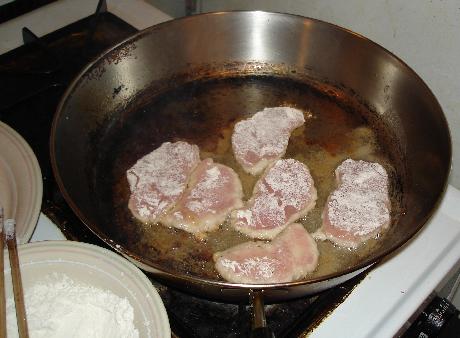 You may sear up to 10 slices in each batch.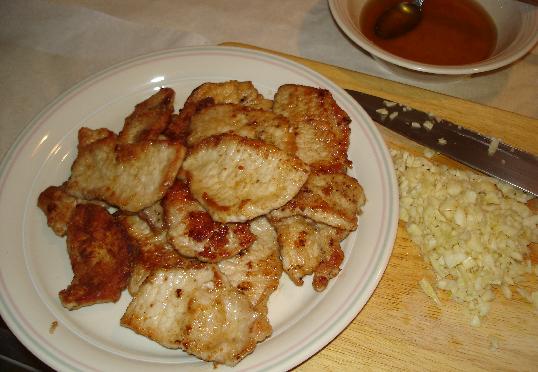 Remove the pork loin slices once both sides have turned golden brown. Drain excess frying oil. Clean the pan - because the residue from the flour would have already turned into charcoal.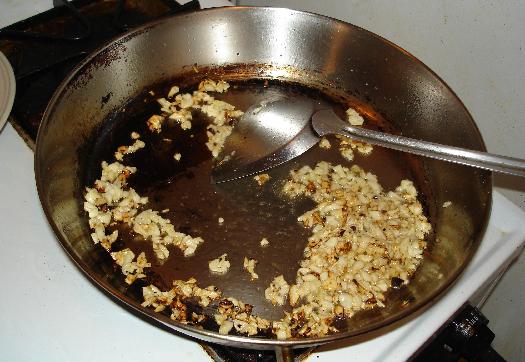 Start with a clean pan. Heat to high temperature. Add a bit of cooking oil. Add minced garlic and a pinch of salt. Stir for a few seconds. Add a dash of white vinegar.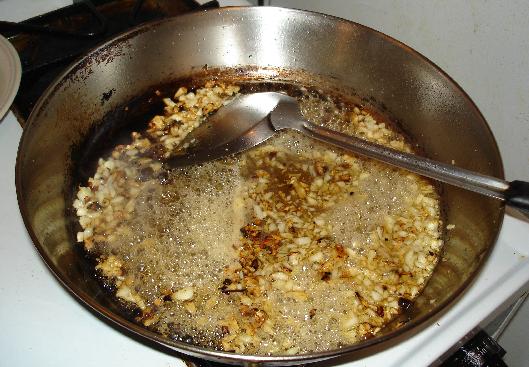 Add the malt-sugar/honey/water mixture. Stir well and bring to a boil. Thicken the sauce with some corn starch slurry. Keep stirring and check for the right consistency. It should not be too watery, and yet not too thick that it would stick on the spatula.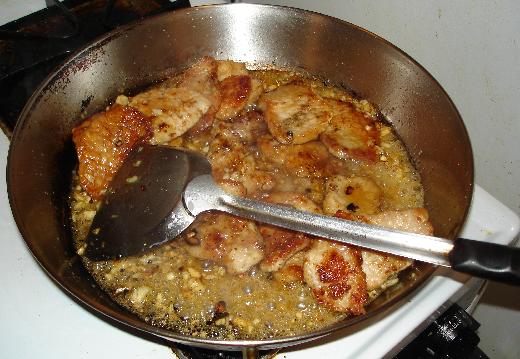 Re-add the pork loin onto the pan. Stir and flip the pork loin to make sure each slice is evenly coated with the honey garlic sauce.
The finished dish. Add some cilantro as a garnish.