The journey began at Matt's Big Breakfast in downtown Phoenix. The salami and bacon were so good I wanted to know who was the purveyor of the pork. Matt Pool gave us directions to Queen Creek, and an hour drive later we are at THE PORK SHOP.
The Pork Shop, 3359 Combs Rd. Queen Creek, AZ, 85242, (480) 987-0101 has only one white meat, (only pork products sold here) and they know all about the pig.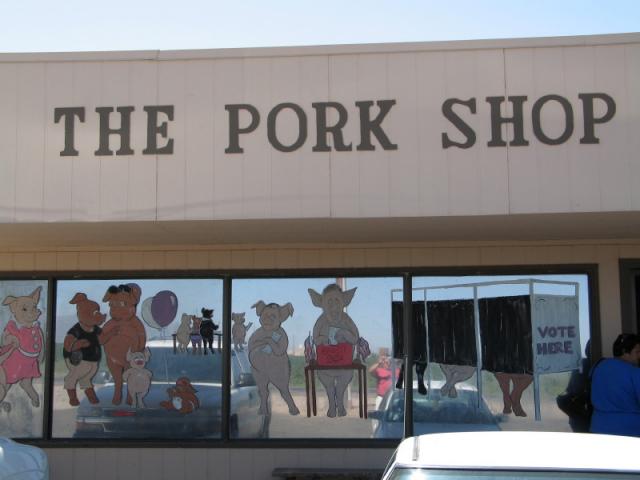 Owner Matt Combs
The vault of pork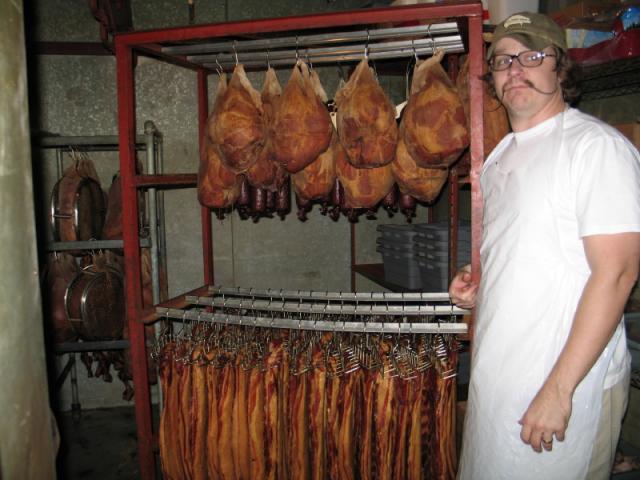 Nothin' says lovin' like bacon in the oven
Ready to come home with you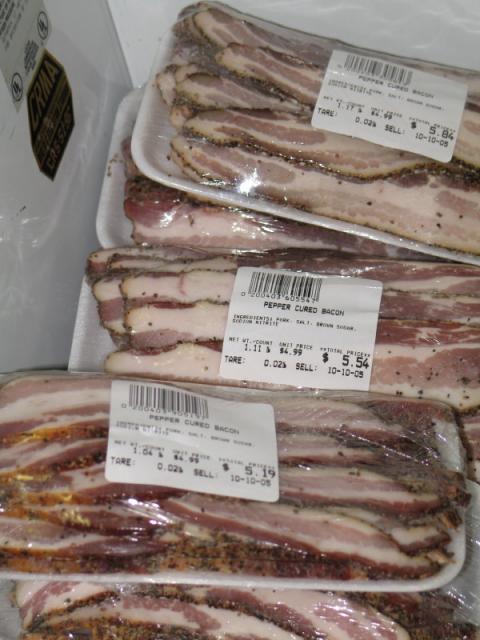 Various flavors of Bratwurst and Italian Sausage
Pork Chops, Spare Ribs, Baby Back Ribs, Loin, and Roasts
Jason knows pork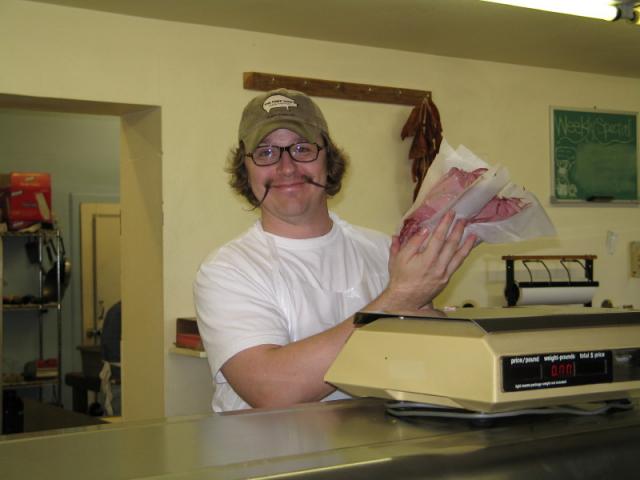 Western Sage, Southern Style, Maple, and Jalapeno Sausage
Salami, The Pork Shop's own "Slim Jim", and Pigs Ears for your dog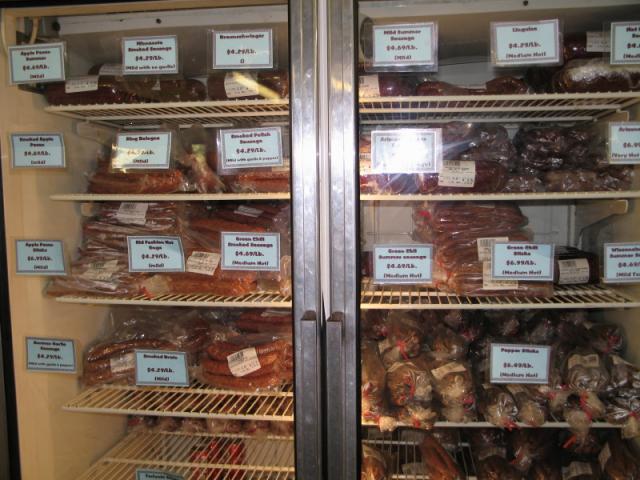 A trip to THE PORK SHOP is truly a trip.
Edited by ahurwich, 16 September 2005 - 02:12 PM.