Chiu Chow (Teochew)/Thai Style Fish Cakes with Sa Cha Sauce
I am trying to duplicate the fish cakes we had in a Chiu Chow (Teochew) style Chinese Noodle house in Richmond. They served the fish cake plain in the restaurant. I would like to add a sauce to pour on top.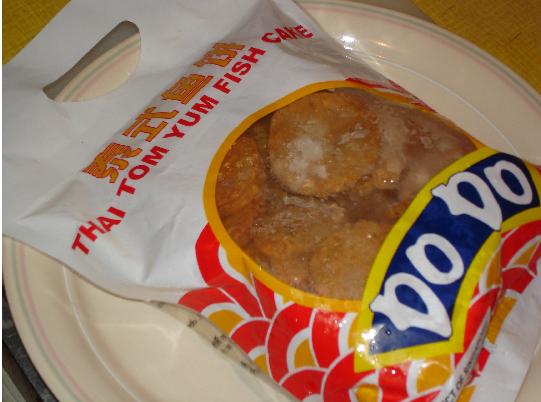 I bought this bag of frozen fish cakes from the 99 Ranch Asian market. They labelled it as "Thai fish cakes". They did put some kiffar leave chunks in the fish cakes. Taste pretty good.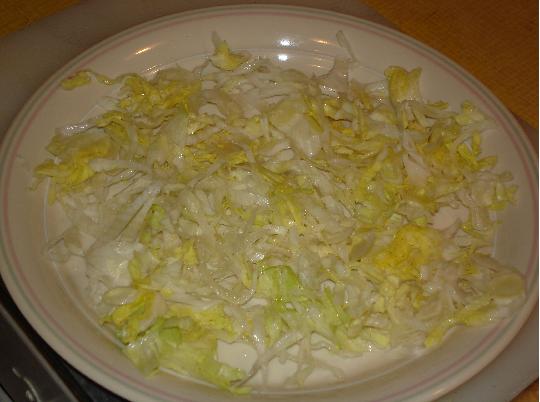 Lay some shredded lettuce on the bottom of the dish. It serves as a garnish. And actually for another practical reason: the lettuce will absorb the excess cooking oil from the fish cakes.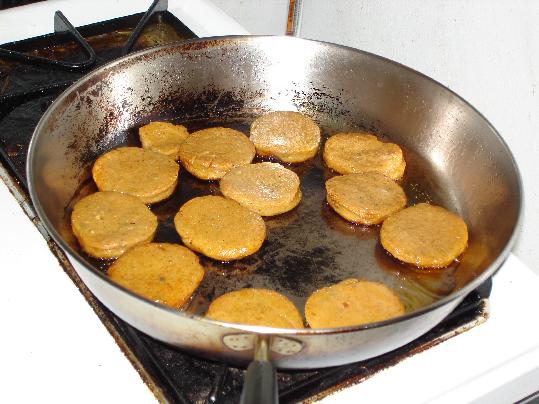 Lightly fry the fish cakes to golden brown (or slightly blackened). These fish cakes are ready-to-eat. You may use some raw fish paste to make this dish if you like. Just add some kiffar leave chunks to the fish paste mix. Ready-to-eat fish cakes sure are much easier.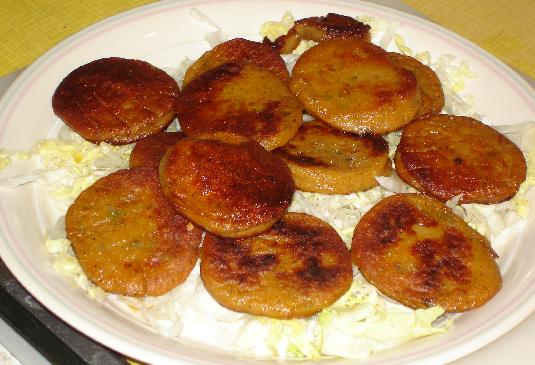 Lay the golden brown fish cakes on top of the bed of shredded lettuce.
Hmmmm... what should I make as a sauce? Worry not! There is nothing that a little bit of garlic, chili, sambal and black pepper couldn't do. I chose to use the Sa Cha sauce (Bull Head brand - the best) as a base.
Heat up a little bit of cooking oil to red hot. Put in minced garlic, minced chili, 1 tsp of sambal (or chili garlic sauce), a pinch of salt, 3-4 tsp of sa cha sauce (you may use this in generous portion), grind in some black pepper, and dash in 1 tsp of white vinegar and 1 tsp of sugar. Add a little bit of water (I use chicken broth sometimes). Cook for just a minute or so.
Pour the finished sauce on top of the fish cakes. Put on a few slices of jalapeno for garnishing. For my DW who could not stand the heat, I have prepared a small dish of
hoisin
sauce on the side for her.
One question: Does anyone know if I want to use raw fish paste to make these fish cakes, how can I mold them to the disc shape?