the other day while browsing the snack aisle, i came across these potato chips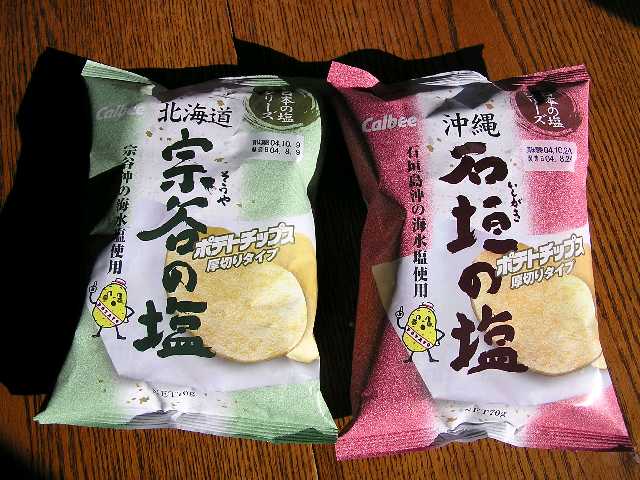 From Calbee, the bag says they are part of the salts from Japan series, the chips are salted with salts from different parts of Japan. The green one from Hokkaido and the pink from Okinawa. I didn't think there would be a noticable difference in taste but the there actually was. Initially I preferred the Hokkaido one because it was saltier, but after a couple of chips it was too salty.

I need to check and see if there are anymore....