nsxtasy, you may have noticed a certain "Iron Chef" theme to the menu.

So, no pierogies on the New Year's Eve menu. The pierogies
were
on the menu at the cleveland.com forum lunch on Friday: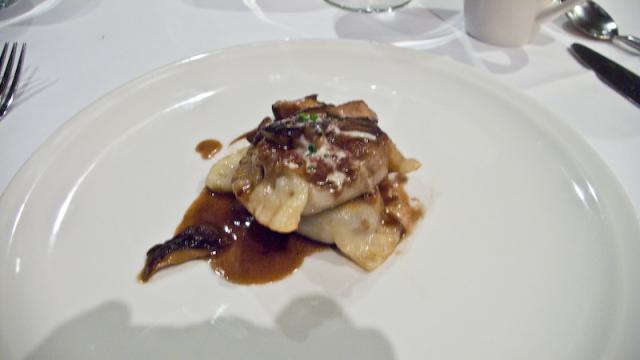 I also got to taste something that isn't on the dinner menu: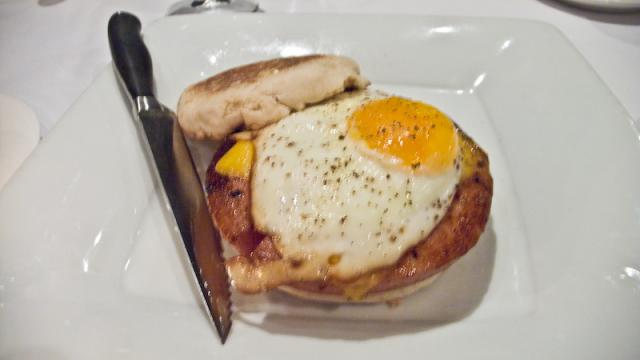 The Fried Bologna Sandwich. It's a huge slab of house-cured bologna with pickles, cheddar cheese, and topped with a fried egg. Classic Michael Symon - take a seemingly humble food and make it spectacular.
More pics on Flickr if you're interested.