On County Highway ES between Mukwonago and East Troy, you値l find a huge, rustic yellow barn surrounded by orchards and fields of fresh fruits and vegetables. Inside, you値l discover the ultimate in farm market culinary delights and a "Wonderful Shopping Experience."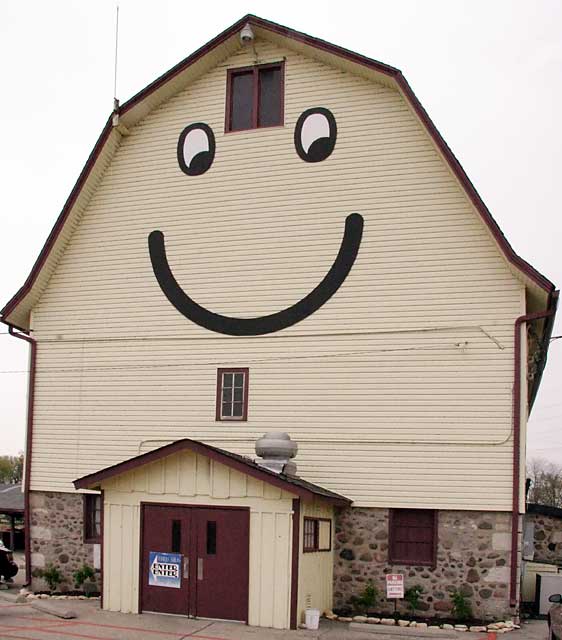 Just outside Mukwonago, Wisconsin, located at an intersection surrounded by farm fields you are graced by a small compound of a few small buildings and a large 'smiley' barn.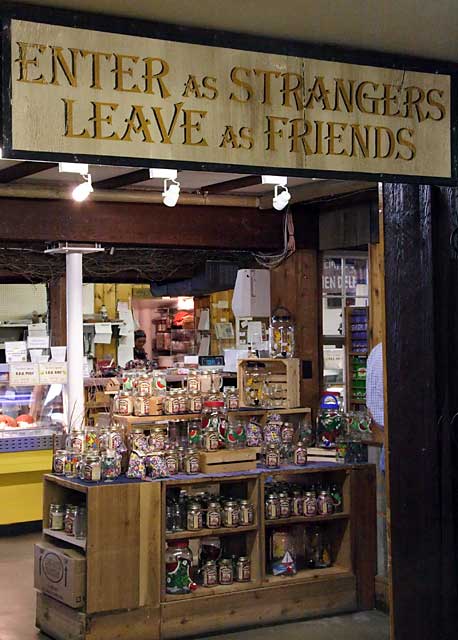 If after seeing the 'smiley' barn, you do not find yourself feeling good, then the sign inside will definitely take away all your negative vibes (at least until you get back on the interstate).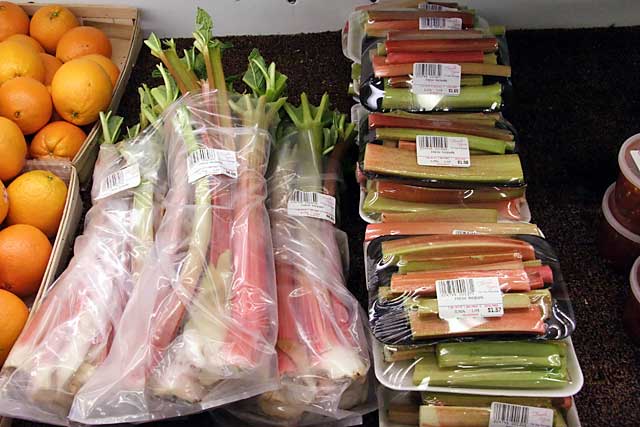 The Elegant Farmer, 30 minutes from downtown Milwaukee, offers its customers with some amazing local produce, canned/bottled goods, cheeses, meats and some amazing baked goods.
From fresh rhubarb to bottled honey creme, prepare to load up your shopping cart.
And prepare to load up your fridge with some just frozen fruits. They have blueberries, peaches, corn, rhubarb, blackberries, cherries, apples and many more.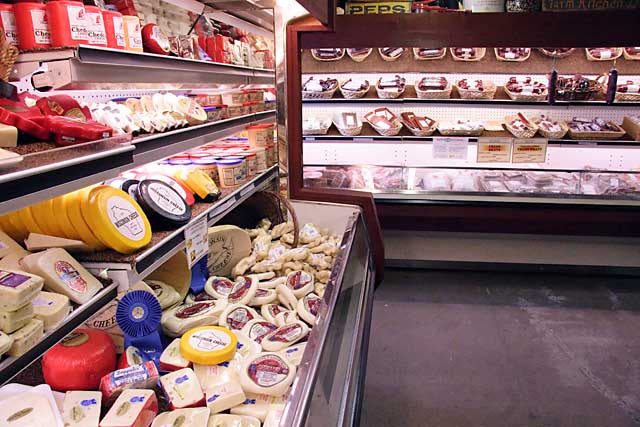 They've got cheese. Wisconsin, of course.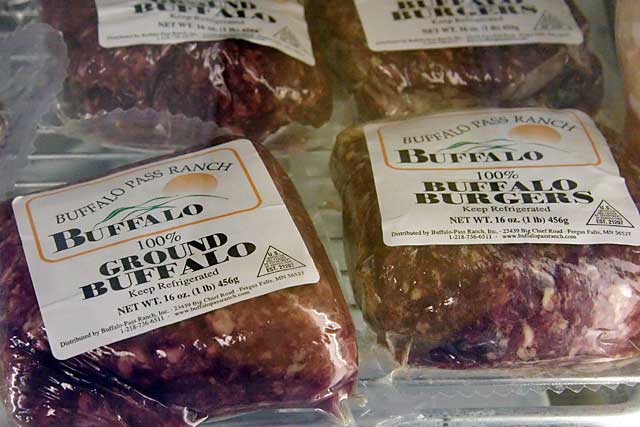 And for your haute bbq session where you want to impress, you can serve up freshly ground buffalo burgers.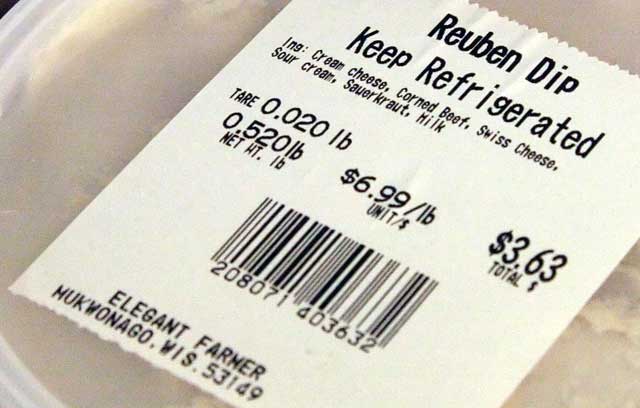 Or try one of their stranger items, the Reuben dip. Ingredients include; cream cheese, corned beef, swiss cheese, sour cream, sauerkraut, and milk. If anyone tries on of these or their other dips, please tell us about it.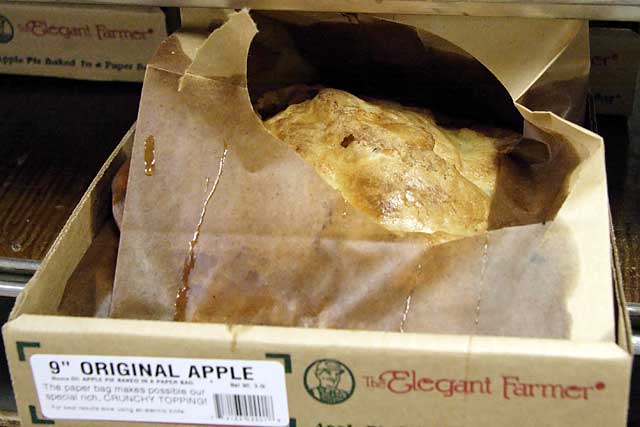 But these guys have been know for their, "Apple Pie Baked In A Paper Bag." A registered trademark item, this pie can be had in two sizes, personal or family size and can be had with or without a thick coating of caramel. I personally like the caramel on top as it adds another dimension of texture to the dish. You've got chewy, crunchy, gooey, flaky. Hey if Farmer Dan guarantees this pie to be the "The Best You Ever Hung A Lip On," and has that quote trademarked, it's got to be good.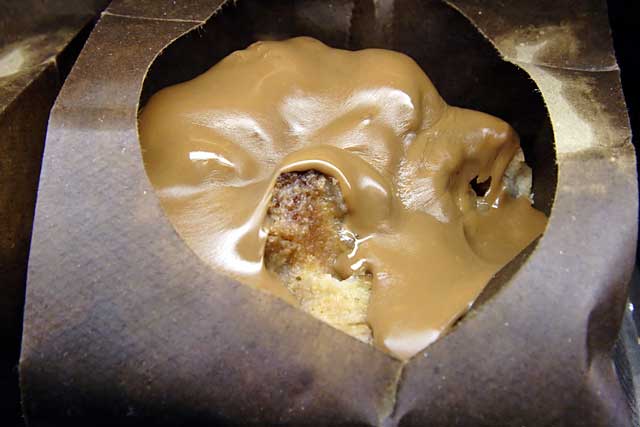 Next time you find yourself in the vicinity, stop by the Elegant Farmer. It might be slightly out of your way, but well worth the trip.
The Elegant Farmer
1545 Main Street
Mukwonago, WI 53149
765 966 2939