Another wonderful meal at David Drakes. It was my department's (belated) holiday lunch, and my boss treated my coworker and me. You can guess who chose the restaurant!

My boss got "The Chef's Salad" - maytag blue, greens, haricot vert, parmesan, walnuts, aged balsamic vinegar.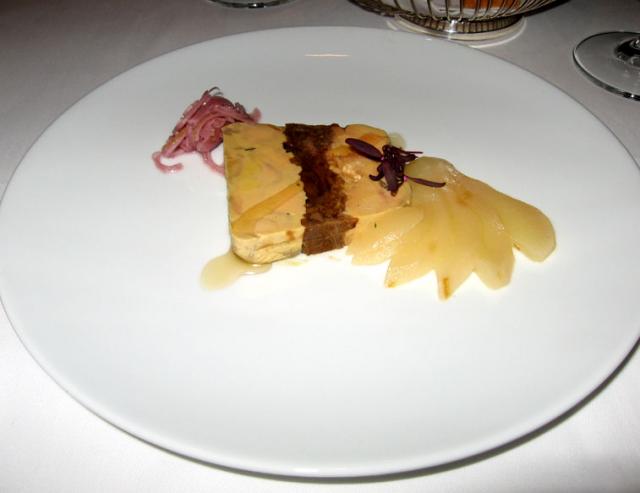 My coworker and I shared this "Terrine of Foie Gras and Duck Confit", poached seckel pear, pear essence, pickled shallots. Yum.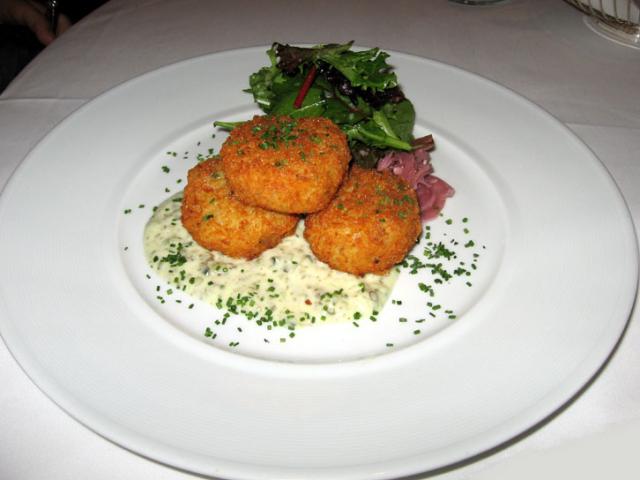 My coworker got "Panko Crusted Cod Cakes" with pickled red pearl onions, mixed greens, caper sauce. He let me taste it - it was terrific.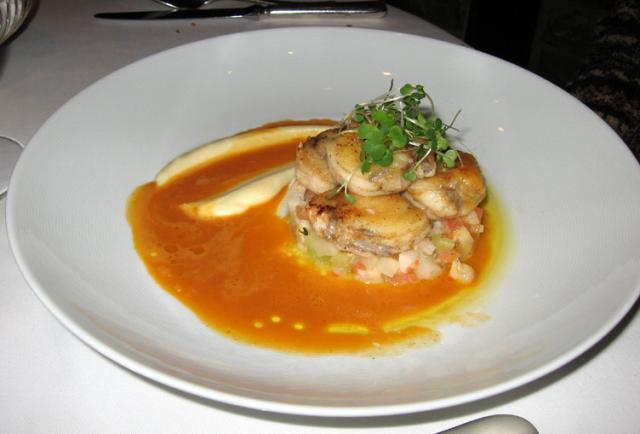 My boss got "Sautéed Line Caught Monkfish" with shrimp hash, celery root purée, lemon thyme, bouillabaisse sauce. She let me taste it - wow! I would order that.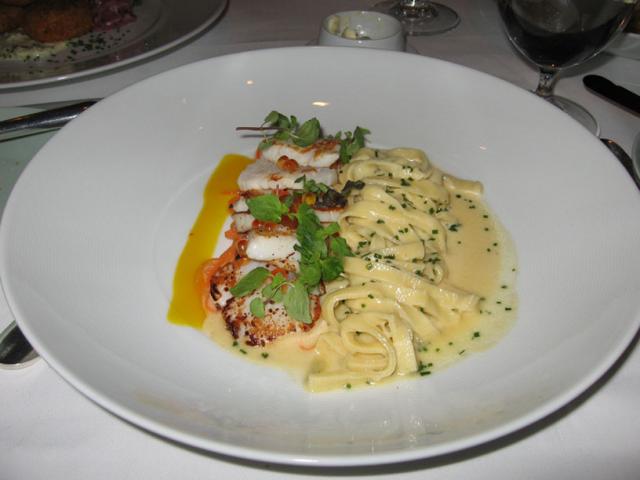 My lunch - Hand cut fettuccini, grilled scallop slices, steelhead caviar, carrot-shiso salad, carrot caramel. It was incredible.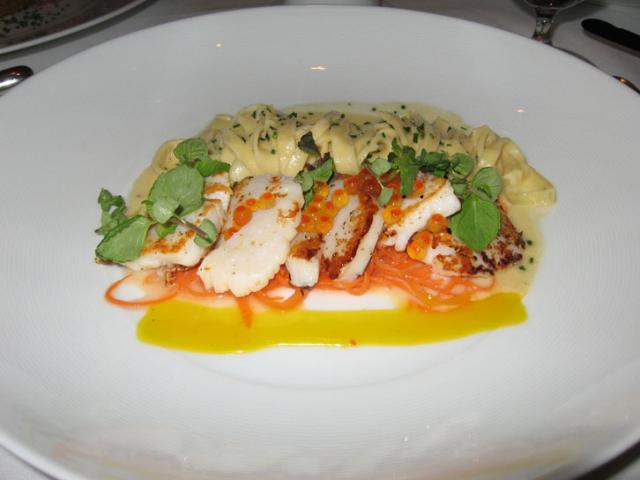 A better view.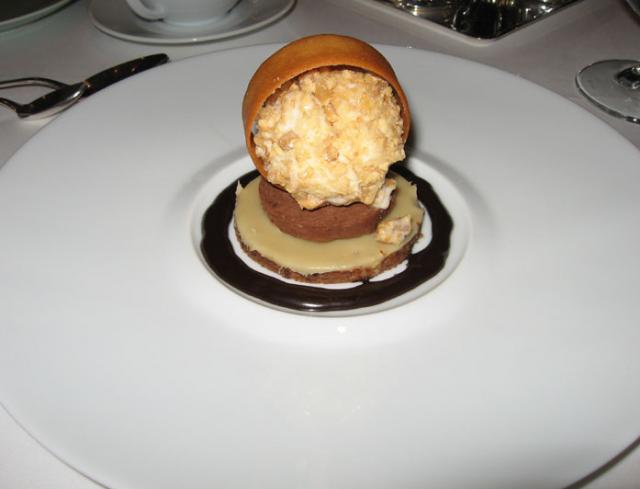 My coworker and I shared a dessert. It was the "Chocolate Parfait" with roasted peanut biscuit, caramel, chocolate creameux and peanut brittle ice cream. Even my boss (who eats like a bird and rarely eats sweets) couldn't resist taking a few tastes.



The chef sent out some little treats. Macaroons with dark chocolate bits and strawberry gelee. My boss ate a macaroon before I thought to take a pic! She also ate the strawberry gelee after I took the pic, so you know it had to be special.

Have I mentioned lately that DD's is my favorite restaurant? I think I'm due.