I had dinner at
Acquerello
on Tuesday evening with Melkor and his lovely fiancee. Needless to say melkor, snarky evil beast that he is, should consider himself lucky. But I digress.
MsMelkor ended up either picking or getting all the best dishes for the evening. Overall, only about 1/3 of the dishes we liked, the others were pretty substandard for such an expensive place.
Parmesan "Pudino". Sort of like a loose free-form quiche or a savory pudding. We liked this one a lot.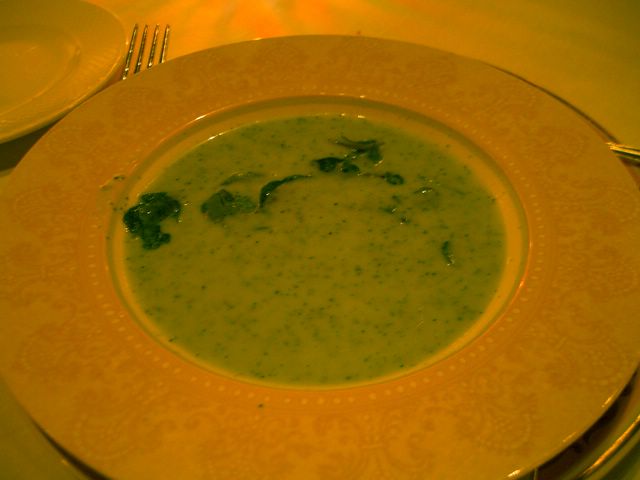 This is a chilled potato (watercress?) soup with caviar, similar to a vichysoisse. Refreshing, well liked.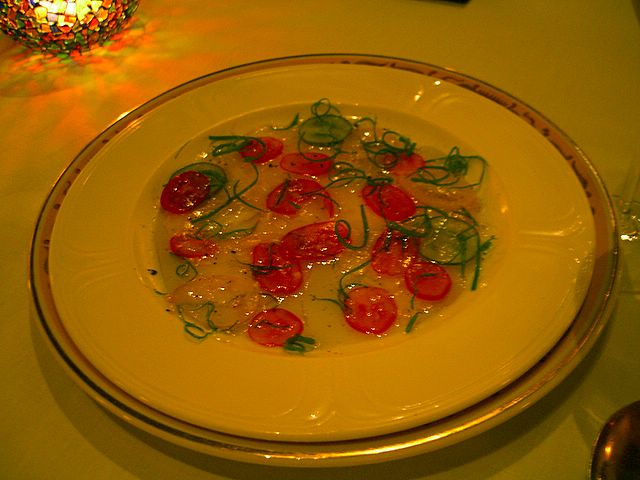 This is a raw fish carpaccio with cherry tomatoes. It was okay.
A mushroom risotto that we felt was underdone, and the mushroom base itself was lacking in flavor.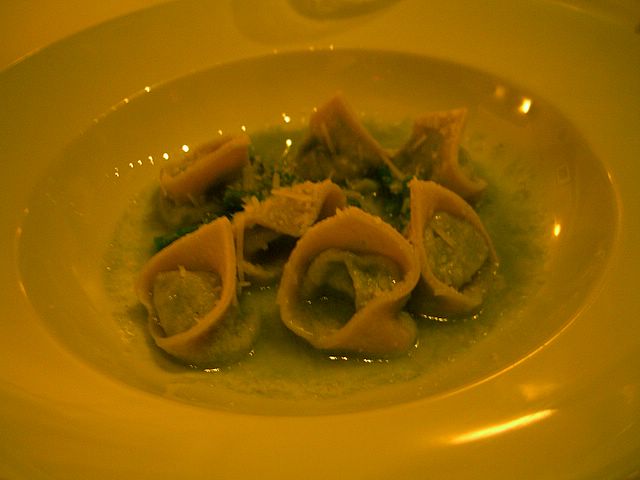 Fresh asparagus tortellinis that were a bit underdone as well. The filling was sort of underwhelming but the actual sauce was very good.
I forgot what these were called but they were essentially spinach ravioli filling without the pasta, with lots of parmigiano in it. These happened to be excellent even though they look like dinosaur droppings.
Loin of lamb plus braised lamb. The loin itself was excellent but the braised part got stringy and overcooked, tasting somewhat like the Passover brisket from hell. The sauce reduction however was very nice.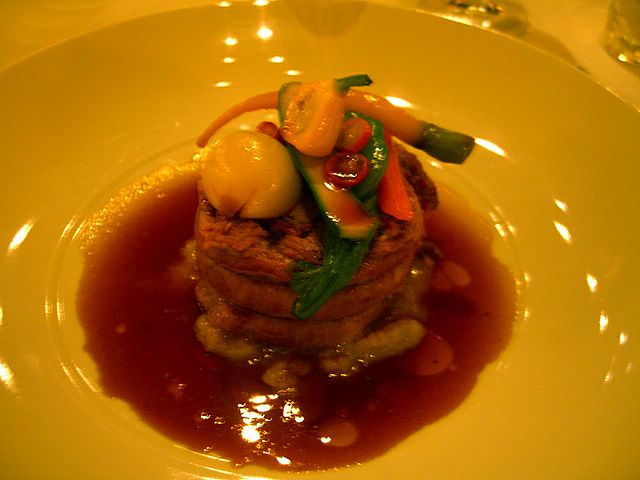 Braised Veal rolled with Prosciutto. I liked this one but I am not sure about the others.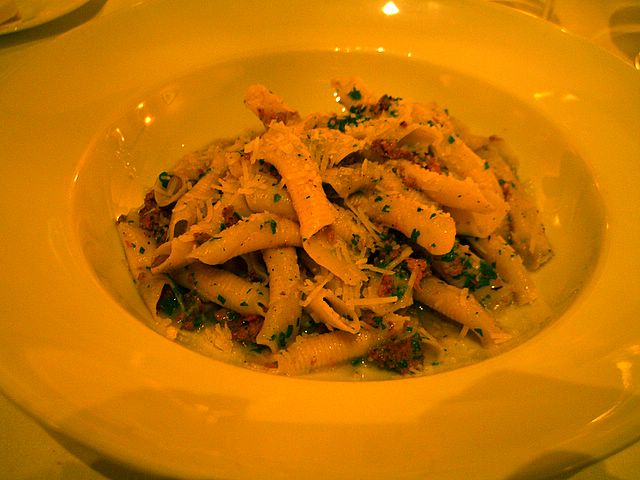 Garganelli with Duck Ragu. By far the best pasta dish, even though it looks sort of like something that came out of a Marie Callendar microwave entree box.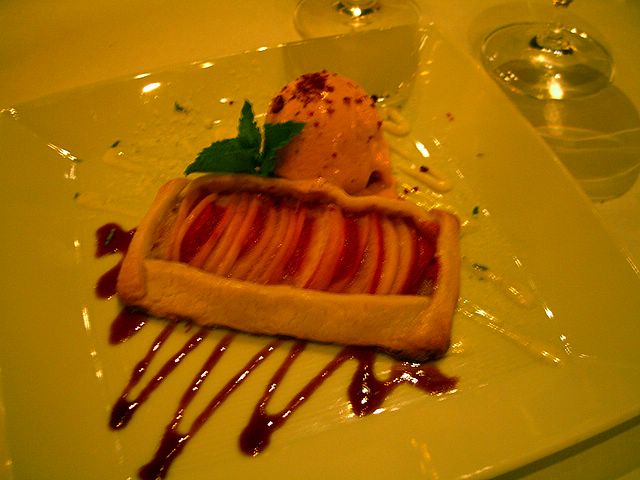 Peach tart. "Tastes like a hamentashen!"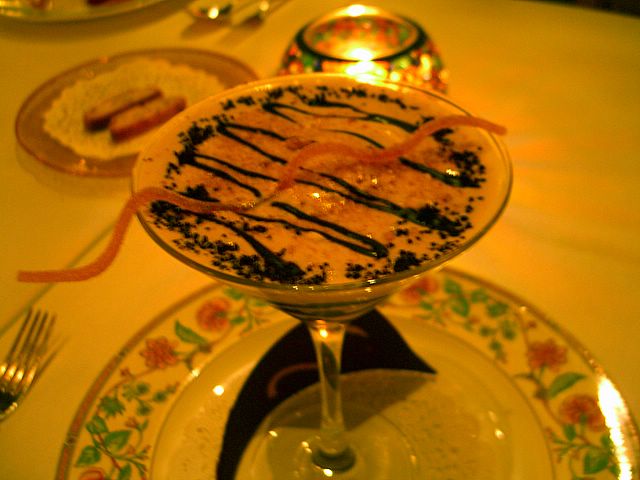 Chocolate Semifreddo Martini. This one was was really good.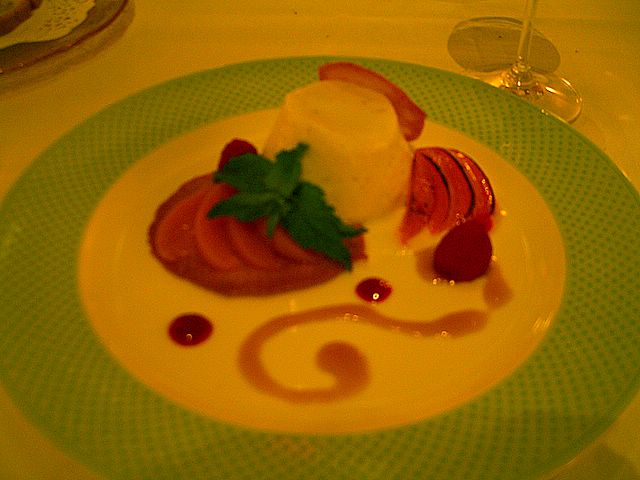 Coconut Panna Cotta
Almond biscotti, which everyone thought was outstanding