NOTE: This topic is part of the Eating New Orleans series.Willie Mae's Scotch House
2401 St. Anne St.
504-822-9503
Its in a rough neighborhood, its cash only, and it doesn't take reservations. But people are lining up to eat the food coming out of 89-year old Wille Mae Seaton's home cooking. Be it wealthy Baptist ministers, politicians or the local police force -- or in a previous era, Dr. Martin Luther King Jr. himself -- Willie Mae has been attracting people from all walks of life for decades, because her food is THAT DAMN GOOD.
There's a small menu, but for the most part, what Willie Mae is cooking that day is what you are going to be eating. And that's fine, just fine.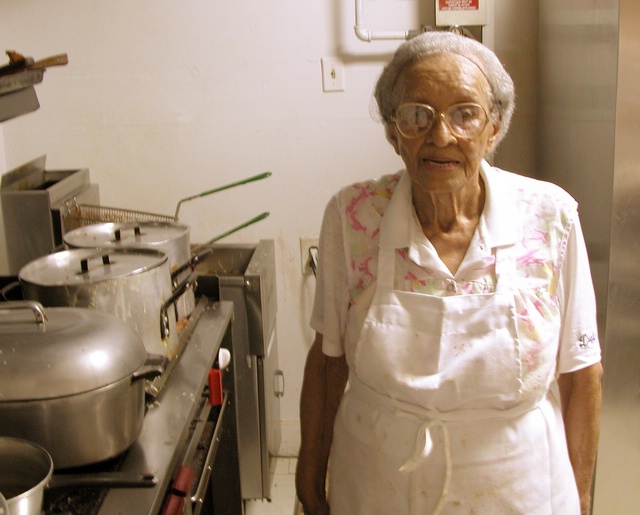 Willie Mae Seaton, in her native environment.
The diminutive dining room, where you might be standing room only if you don't get there early.
Butter Beans. They melt in your mouth.
Red Beans with rice. They also melt in your mouth.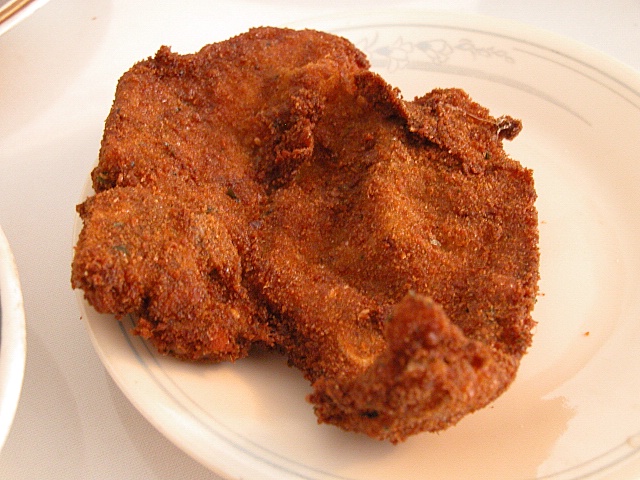 Fried Pork Chop. Mmmmmm. Enough said.
Gravy-Smothered veal cutlet.
Willie Mae's fried chicken, the main event.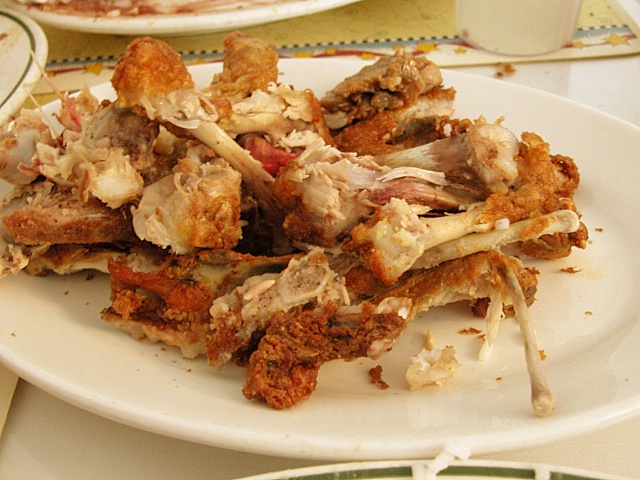 As you can see, we didn't like it at all.