NOTE: This topic is part of the Eating New Orleans series.Ye Olde College Inn
3016 South Carrollton Ave
504 866 3683
Hankering for Po Boys on Sunday, we headed straight for Ye Olde College Inn for its Zydeco brunch.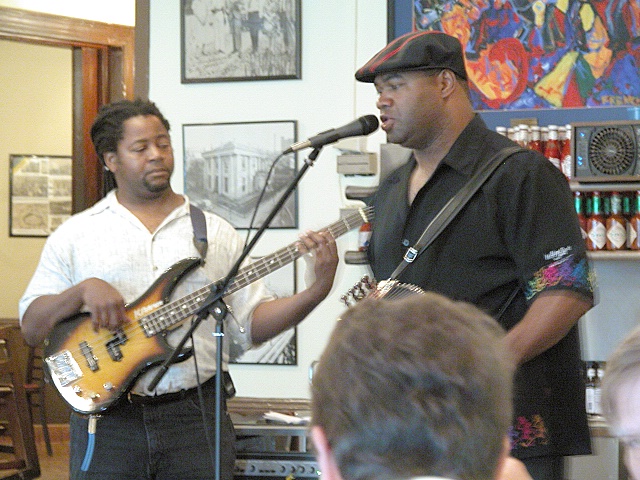 Live entertainment on Sunday.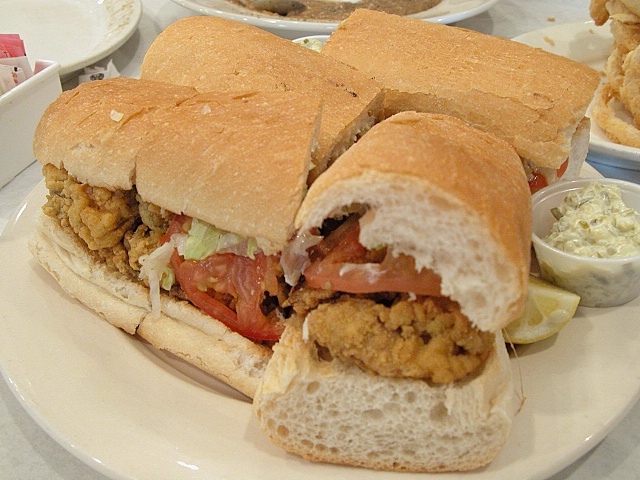 The Oyster Loaf is big enough to feed two people, its utterly LOADED with fried oysters. If you are there just on your lonesome, order the "Oyster on French". It's the same thing, but half the size.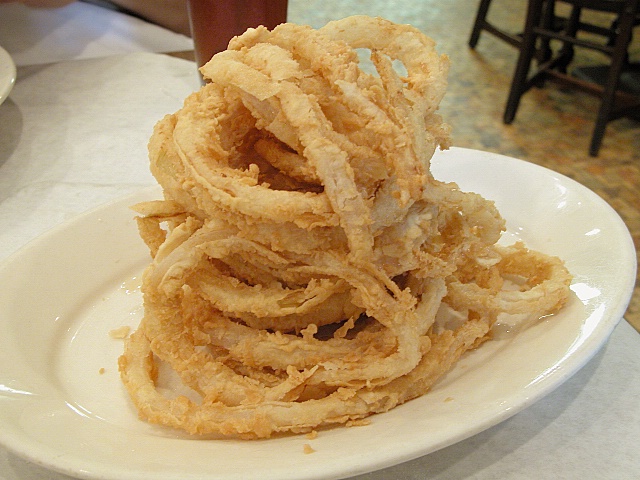 Ye Olde College Inn makes great onion rings.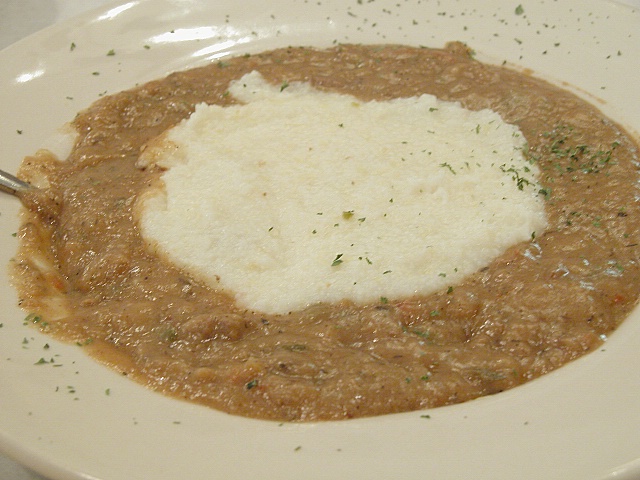 Grillades and Grits are a traditional New Orleans breakfast item.