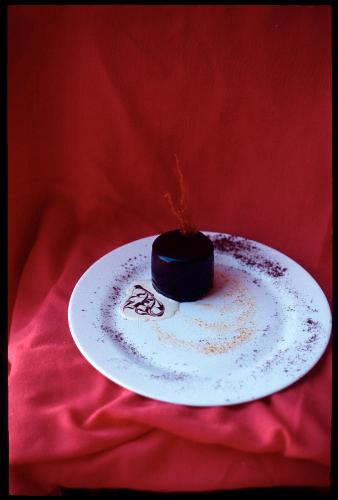 Lets start this thread off with a "standard" or "simplest form" dessert. From here on out I say no posted dessert should get any simpler than this. Since this isn't really difficult I don't think it will be hard beating it be either.
This is an individual pastry(s) I made for my sister and friends for valentines day and decided it would serve as a great jumping off point for this thread if I turned it into a plated dessert.
Right now I am in the process of of turning the components of this dessert into and elaborate formation (seperated) to show the differences in appereance and shock quality on a plate.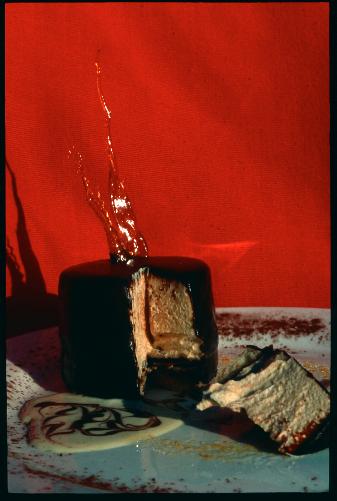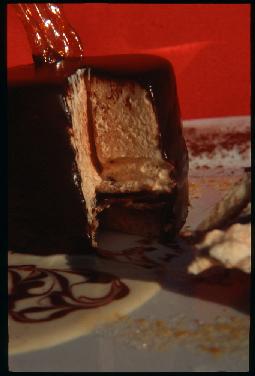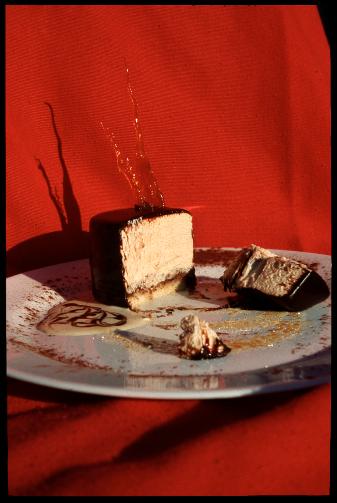 To start this is a Almond biscuit, chocolate creme brulee, and Kahlua Caramel mousse covered in a mirror chocolate glaze
It's plated with Coffee Anglaise and Chocolate sauce and sugar caramelized onto the plate
Garnished with sugar shards (I made a really nice sugar cone to tilt on the side but right before plated I dropped it and shattered it. Luckily I made a couple shards for the hell of it and used those instead) and dusted with cocoa.
Also I wanted to add, lets try to see everyones own ideas rather than trying to copy things we see out of the books. That will actually help us all out a little more because we all can buy the books but we all can't just jump into each others brains.
P.S. I apologize for the inability to see the brulle because I kind of smeared the mousse over top of it, but its there.
Edited by chiantiglace, 15 March 2005 - 10:14 PM.