One of the issues with producing a workable recipe from this transaltion is that although a blend of spices is required, the exact formula isn't obvi ous.
So I have made my own blend with what I have. Some of the ingredients would definately not be in use in 14th century North Africa.
The spices I have used are:Ceylon cinnamon, nutmeg, mace, star anise, tumeric, ginger, allspice, green cardamon, black cardamon, wild fennel, long pepper, rose buds, cloves, grains of paradise, black pepper, chiles, coriander and cumin.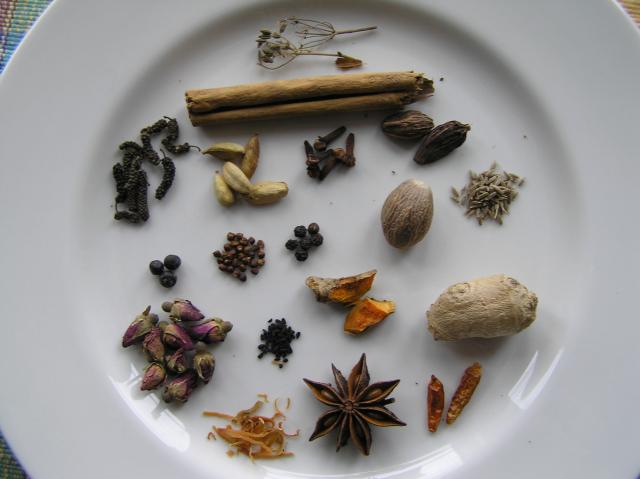 Blended they look like this.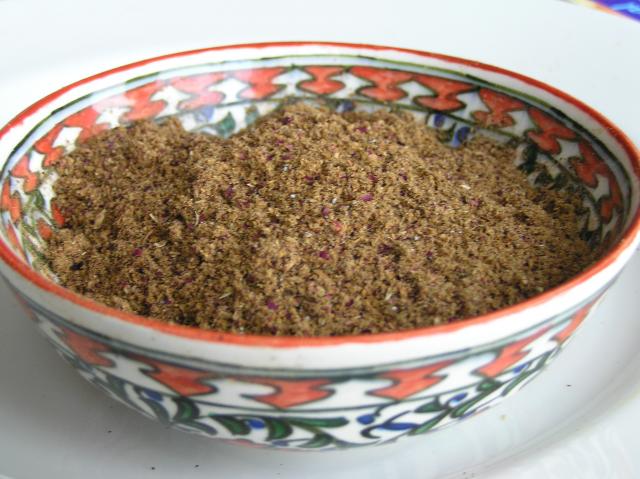 These are the plumped fruits, the jubjubes are the red fruits.