In the thread about cornbread in Japan I tried to explain how the batter should look, i.e. not totally runny but still pourable. Difficult to explain so I decided to put it into photos, start to finish.
I don't always start with the unmilled corn but did this batch just for illustration purposes.
This is a white sweet "dent" corn - so designated because of the dent in the top of the kernel.
First, the corn in the mill.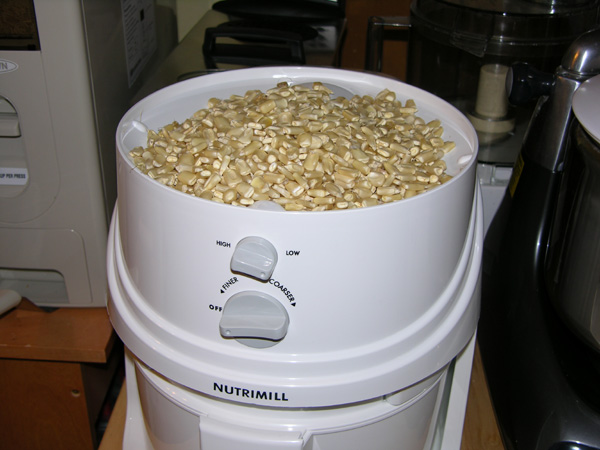 How the milled corn looks, set for a medium grind.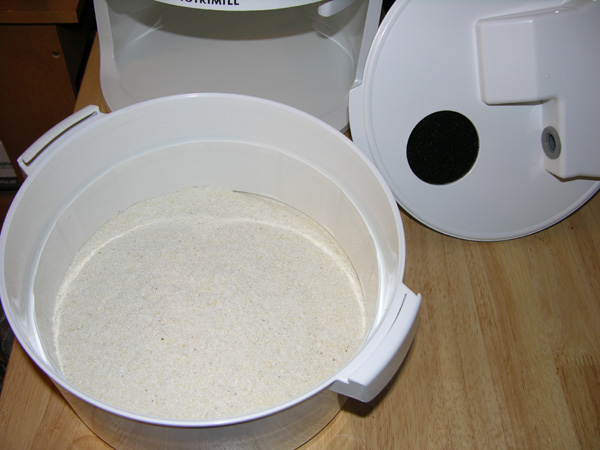 The ingredients: 2 cups cornmeal, 2 cups buttermilk, 1 teaspoon salt, 2 eggs, 1 teaspoon baking soda, 2 tablespoon hot fat (I used bacon drippings this time).
Option is 2 tablespoons (or more) flour, this can be adjusted to personal preference.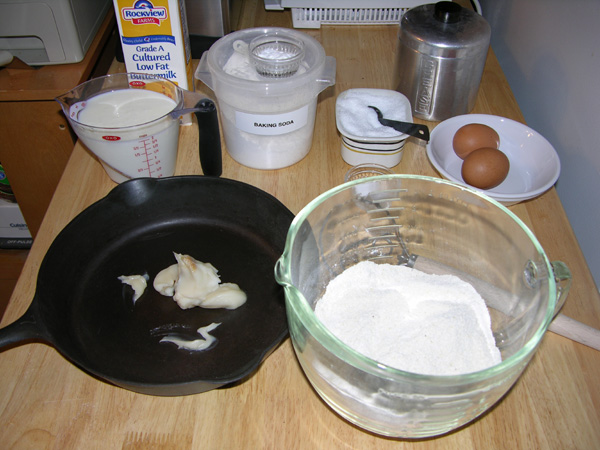 The buttermilk mixed with the cornmeal and salt.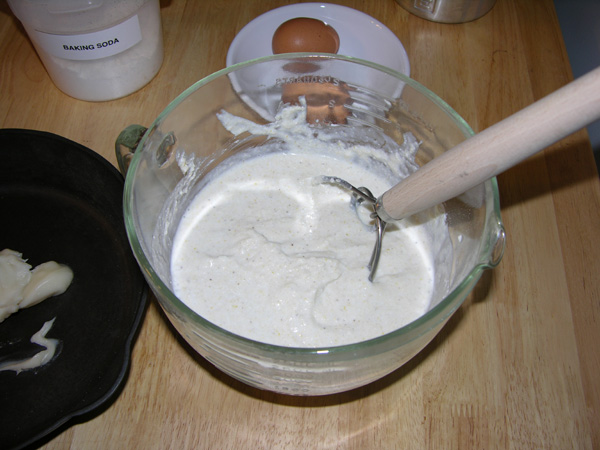 Everything added except the soda and fat. It should look like porridge that has just begun to thicken. Note that when stirred up, it will hold shape for a few seconds.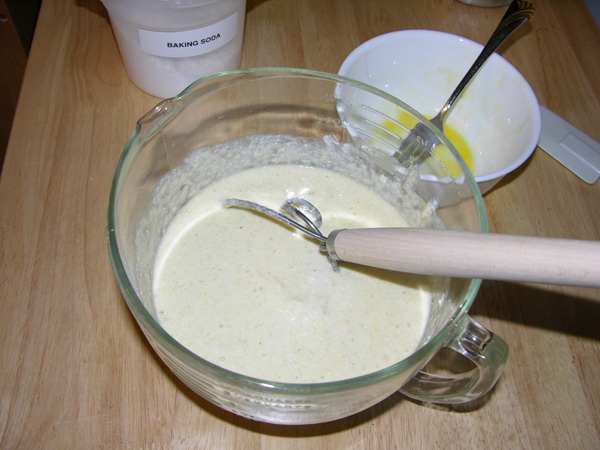 The batter just poured into the hot skillet. Note the bubbling around the edges.
In 400 degree oven at 25 minutes, nearly done.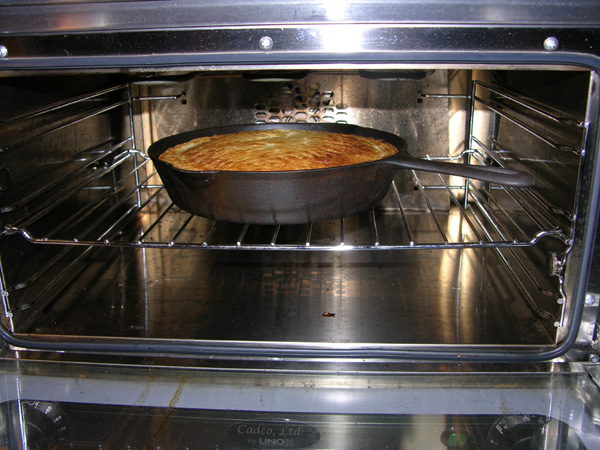 Done! Note that the edge of the cornbread has pulled away from the sides of the skillet.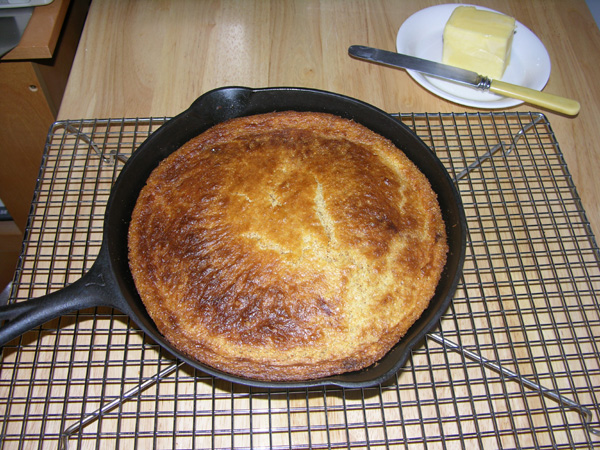 The crumb - desirable texture. Note how the color has developed. Cornbread made with yellow cornmeal will be much yellower.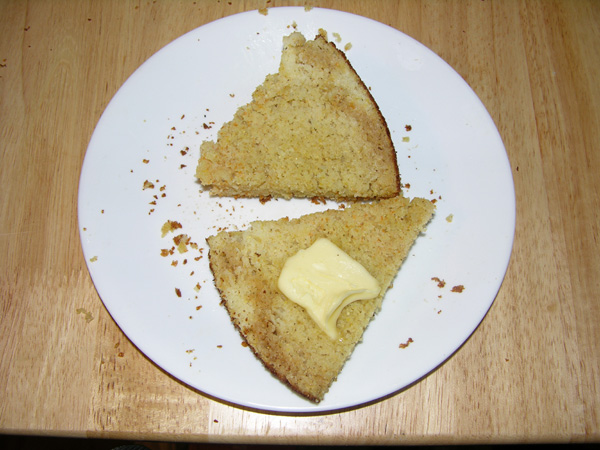 Corn has a natural sweetness, however if you like a sweeter taste simply add a couple of tablespoons of sugar. There is no need to add additional liquid for this amount. However if you add more than two tablespoons of flour and the two tablespoons of sugar, you will need to add a bit more liquid which can be water or buttermilk. Add 1 1/2 tablespoons of buttermilk for each additional 1/4 cup of dry ingredients to maintain the same texture.
Edited by andiesenji, 06 March 2005 - 09:39 AM.