Who here has made Char Siu at home?
Tonight, I sort of made an improvisational Char Siu inspired dish using center cut pork chops: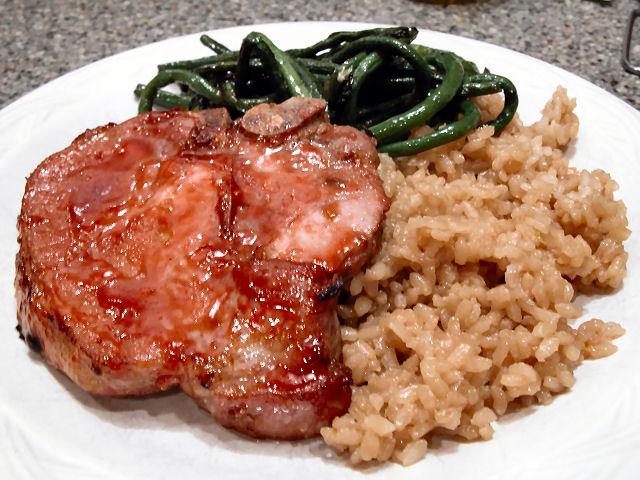 I marinated the pork chops in soy sauce (kikkoman type), chopped scallion, grated ginger, sesame oil, chinese rice wine, sherry, and sugar for 3 hours in a vaccum container, and then brushed a commercial Char Siu bbq sauce (LEE KUM KEE) on it, baked for like 30 minutes, and broiled them for a few minutes to caramelize the bbq sauce.
It came out very tasty, pork was juicy, but not really like real Char Siu.
What cut of meat is used in a real char siu? What is the correct marinade? What is a good home made Char Siu glaze?