I love Tater Tots. I love them because they are crunchy on the outside, yet coarse and potatoey on the inside. They are neither croquette nor french fry. They just are.
Tonight, we professed our love to Tater Tots by combining them with Boeuf Bourginon, a classic French Bistro dish. They were a very effective conveyance for the deep, rich beef gravy.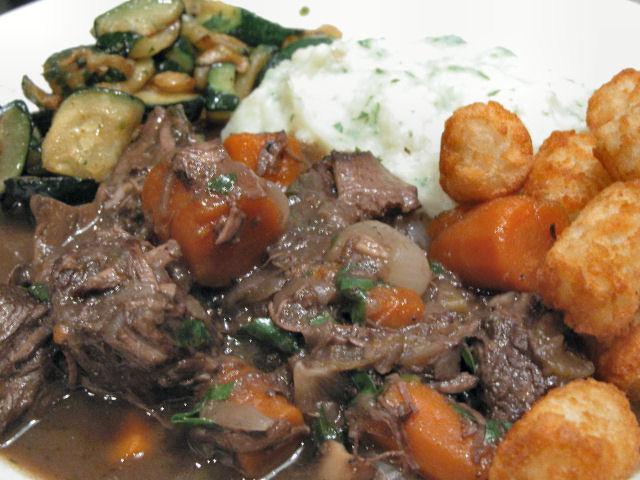 There's another Tater Tot dish I've always wanted to try, if only for its grotesqueness -- The
Ms. Lucy Zaunbrecher
Tator Tot Casserole. What is this thing? Its sauteed trinity (Celery, Bell Pepper, Onion), condensed cream of mushroom soup, condensed cream of chicken soup, grated cheese and sliced smoked sausage, all cooked up into an amorphous glop in a saute pan, baked into a casserole over layers of Tater Tots.
The Tator Tot Casserole is obviously a very popular dish, as it has at least 160 different variations:
http://www.cooks.com...sserole,FF.html
Anyone else have any favorite Tater Tot uses?