Tonight we made Egg Rolls, Spring Rolls, and Fried Dumplings/Wontons.
First we made the fillings:
This filling for the Egg Rolls is made of Napa Cabbage, Red Cabbage, Bean Sprout, Scallion, Shittakke, Black Fungus, White Mushrooms, Chinese Roast Pork, Ground Pork, and Shrimp. We sauteed the veggies in the fat rendered from the sauteed pork and seasoned with soy sauce, oyster sauce, salt and pepper. The entire mixture was then put into a colander and allowed to drain for an hour.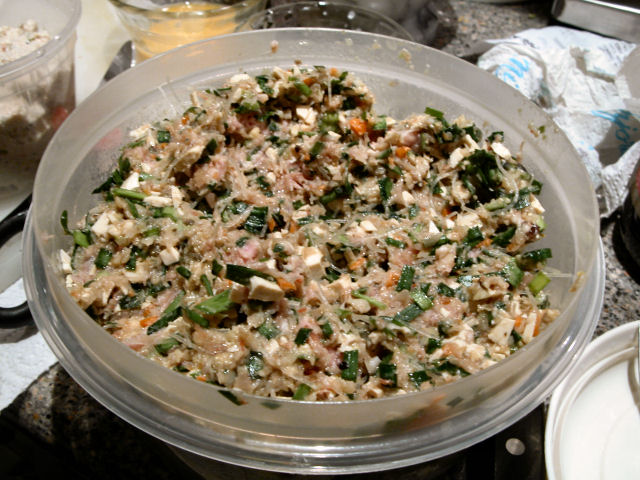 Second filling for the spring rolls is Chives, Ground Pork (uncooked), Firm Pressed Tofu, Bean Thread Noodle (allowed to soften in hot water for about 20 mins), Celery, Carrot, Ginger and Garlic, salt and pepper, sesame oil, soy sauce.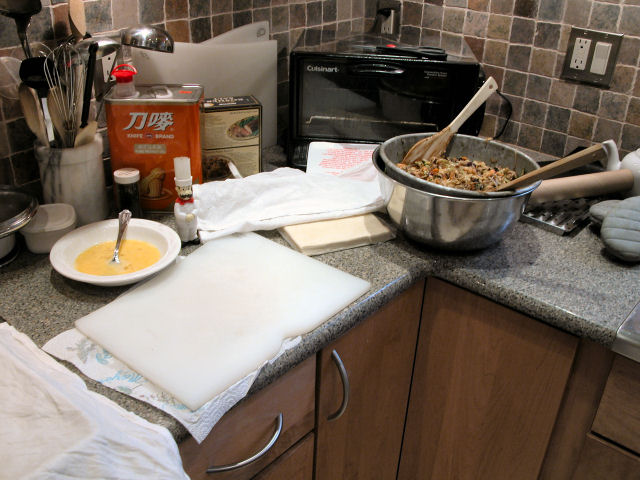 Here is a picture of the prep station, which includes beaten eggs for washing and sealing the eggrolls, a cutting board for rolling, and damp towel covering the egg roll wrappers to keep them moist.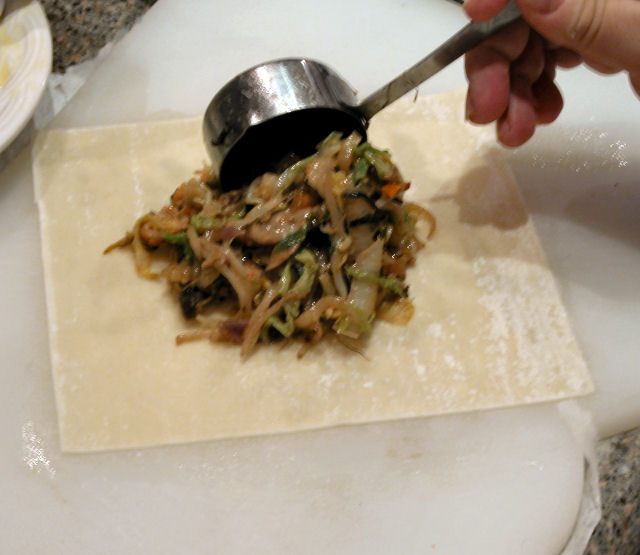 A 1/4 cup of egg roll mixture is put into the center of the egg roll wrapper.
Edges are then brushed with eggwash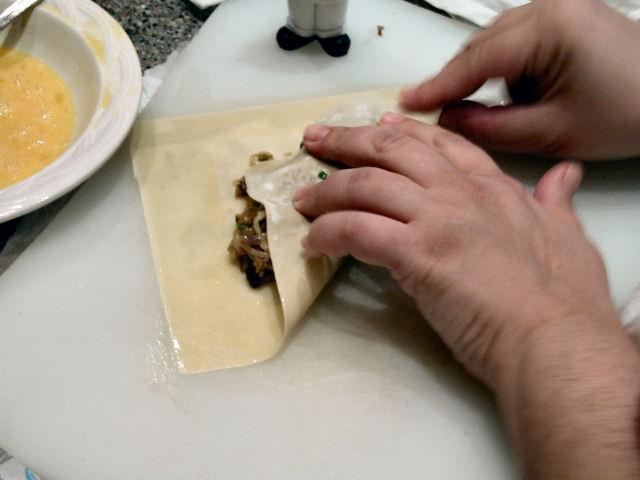 Roll is then wrapped thusly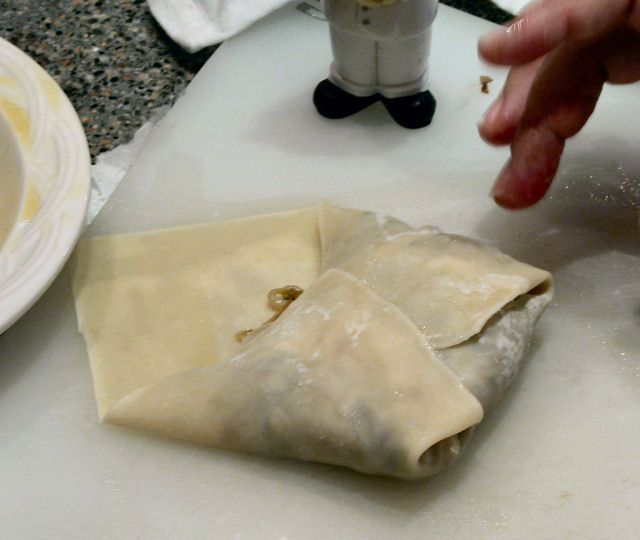 And thus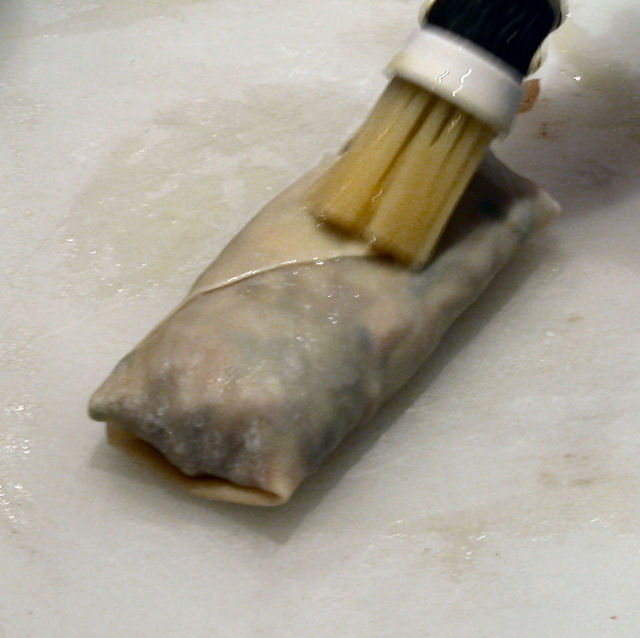 Finished rolls are painted with a coating of eggwash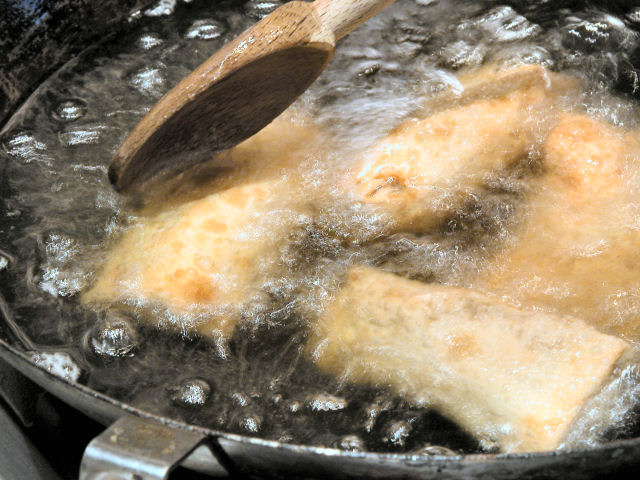 Deep fry until golden brown in vegetable oil (corn oil is good)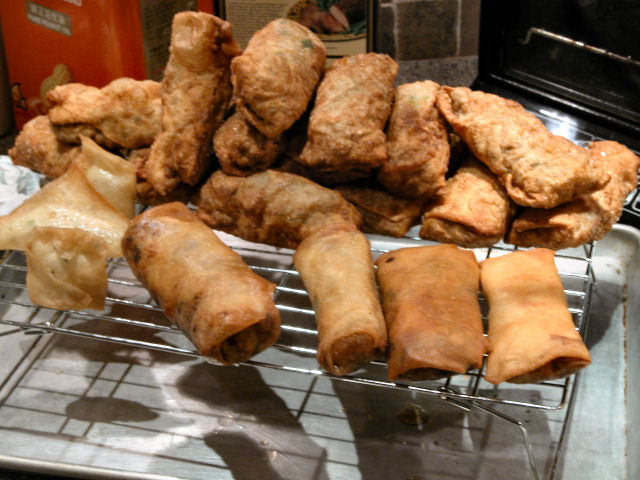 Finished eggrolls draining. Note that some of the eggrolls are fried in spring roll wrappers (although these are also called "egg roll" wrappers if you buy the imported ones from Hong Kong)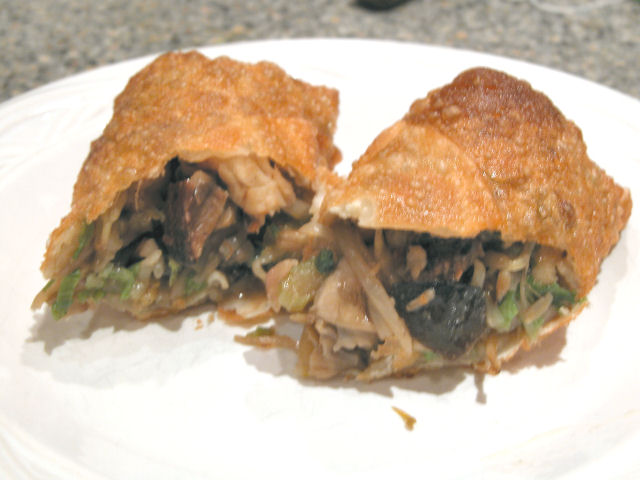 Egg Roll fried in domestically made egg roll wrapper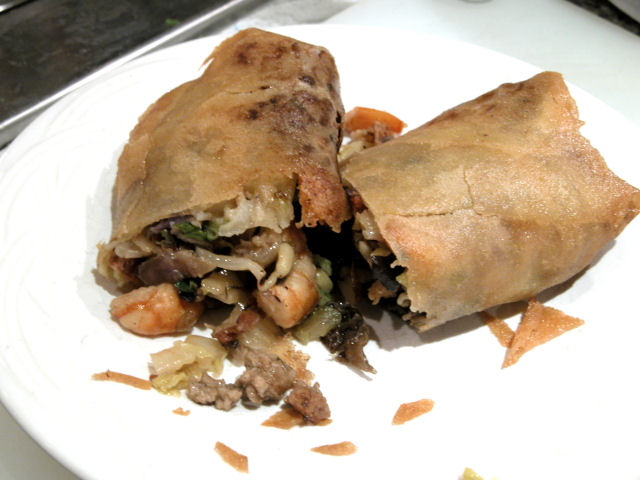 And one fried in imported wrapper, this kind is more like a spring roll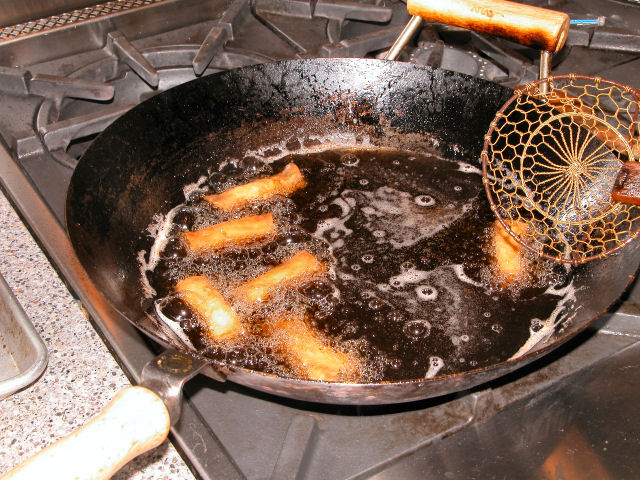 For the second batch we cut the imported wrappers into quarters, put in a teaspoon of filling and rolled up just like the big ones, but didn't use eggwash. These were sealed with just a dab of water at the edges.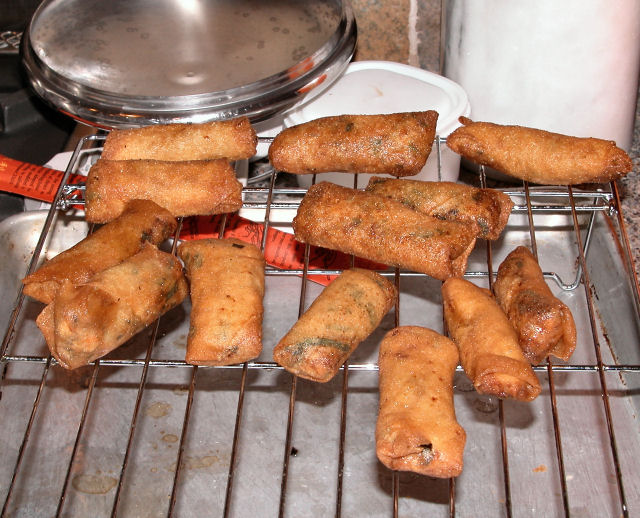 Spring rolls cooling off
Spring Roll Closeup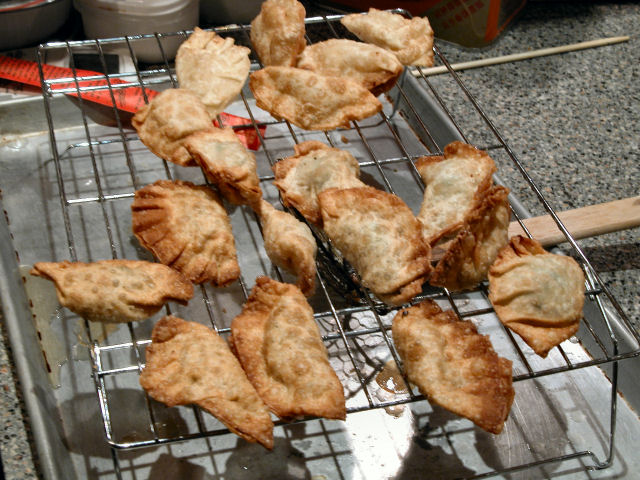 We also bought some gyoza wrappers and deep fried those with the spring roll filling as well.
Spring rolls and Egg Rolls are easily frozen, put into freezer bags, and reheated in the toaster. So you can make a lot like we did all at once and eat the rest as you need them.
Any questions?