Jap Chae Noodles
Started by
Akiko
,
Oct 18 2004 07:22 AM
Posted 08 September 2009 - 06:02 AM
That depends on your preference! I prefer regular harumame.

---
Posted 09 November 2013 - 02:49 PM
That packet of potato starch noodles has been falling off the top shelf on a regular basis in the pantry for a couple years. I decided to address it today. Of course I had no spinach, no scallions, and no tree ear mushrooms. I did a pantry version with white onion, cremini mushroom, and carrot for the vegetable and added garlic chive and cilantro (non traditional). The version I get from my local Korean mart does not contain sesame seeds though online recipes tend to. I smashed some dry roasted peanuts and added them for the nutty element. I did use a good soy and sesame oil as well as piloncillo for the sugar element. Had some frozen little chilis from last years crop so I briefly warmed them in some plain white vinegar to add as a condiment. I like this dish at room temp. This version is quite enjoyable.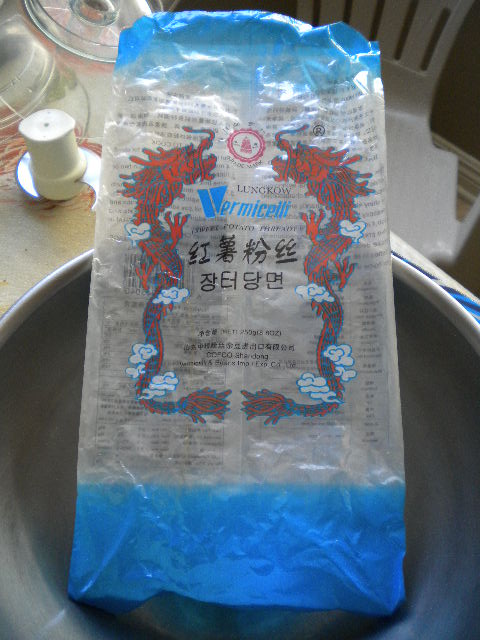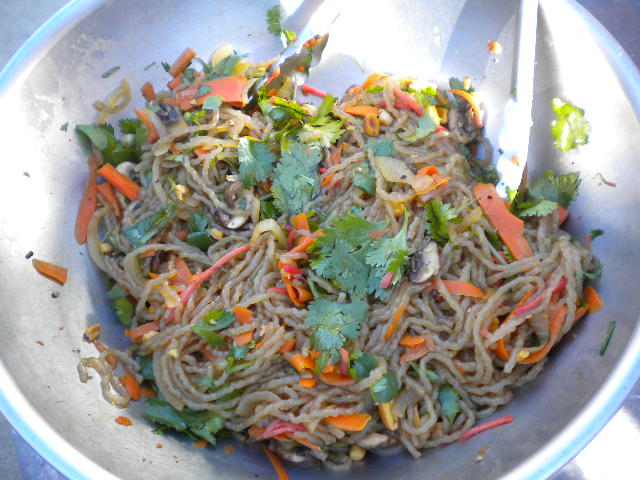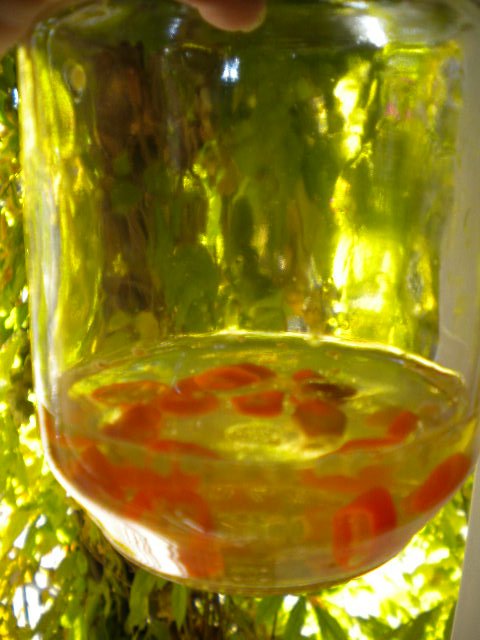 ---
---