Whole hog barbecue, caramel cake with sugar cane ice cream, fried chicken four different ways, Coca-Cola brisket, fried catfish, and even fried pimento cheese were just some of the offerings at this year's Southern Foodways Alliance Symposium. Many talented chefs worked long hours to make the eating part of the session an unqualified success (along with every other aspect!). I've posted some photos of a few of the great items we sampled and some of the folks who made it happen.
Thanks to all!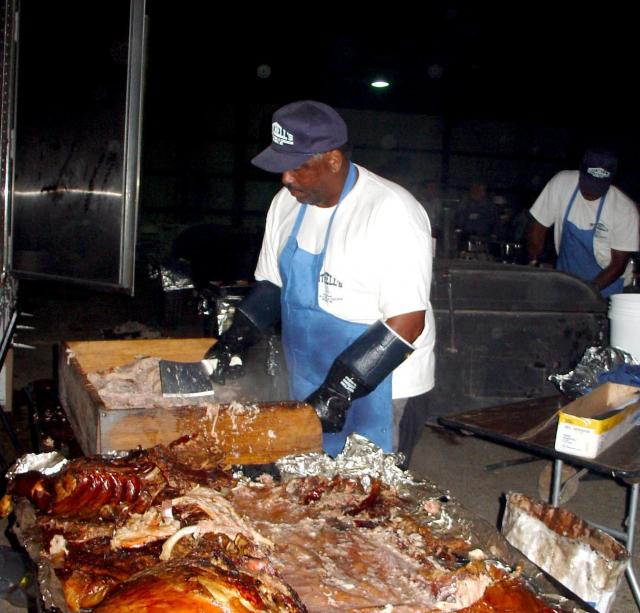 Thursday night featured whole hog barbecue from Mitchell's in Wilson, NC.
The Mitchell's crew also managed to fire up some pork ribs!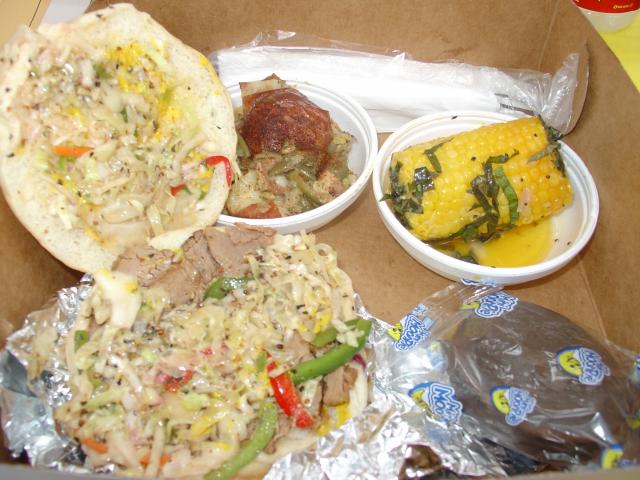 Friday's lunch featured Coca-Cola brisket sandwiches. The slaw on the sandwiches was superb, but we sure did want more beef!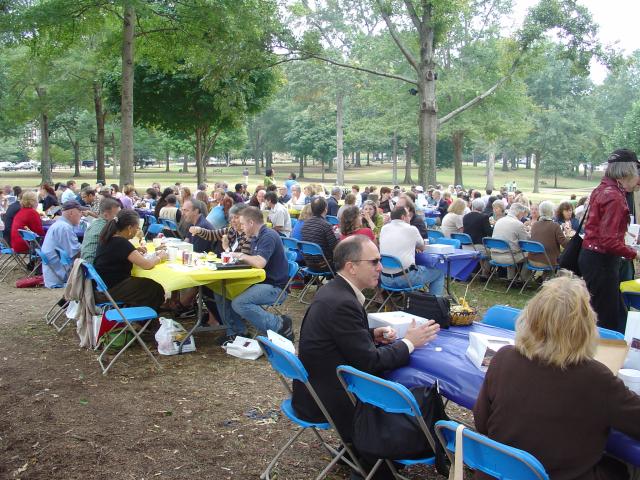 Brisket lunch on the Grove at Ole Miss.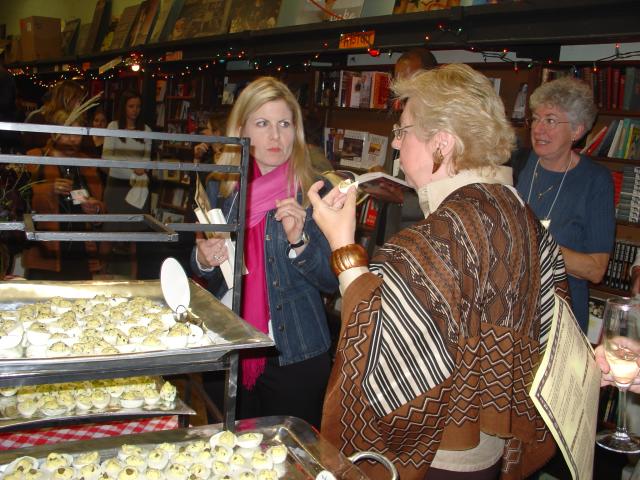 Friday evening started with a degustation of deviled eggs and sparkling wine from the Biltmore Winery.
My favorite was the capered deviled egg.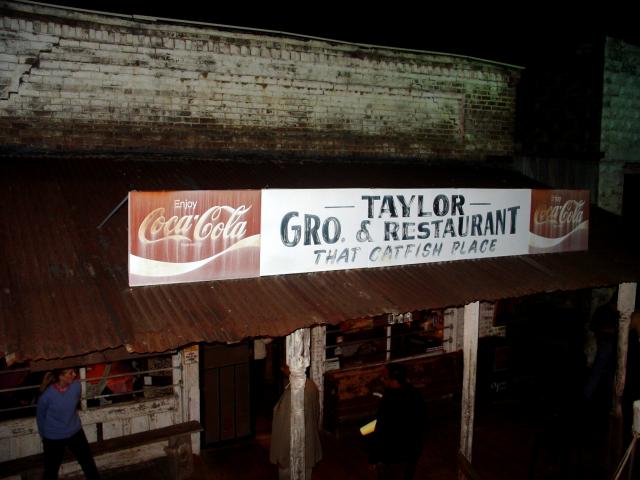 We then hopped a double-decker bus and rode the 6 miles out to the Taylor Grocery for some fried catfish.
But there was far more than just catfish. From San Francisco came these smoked brisket eggrolls. Damn, they were awesome!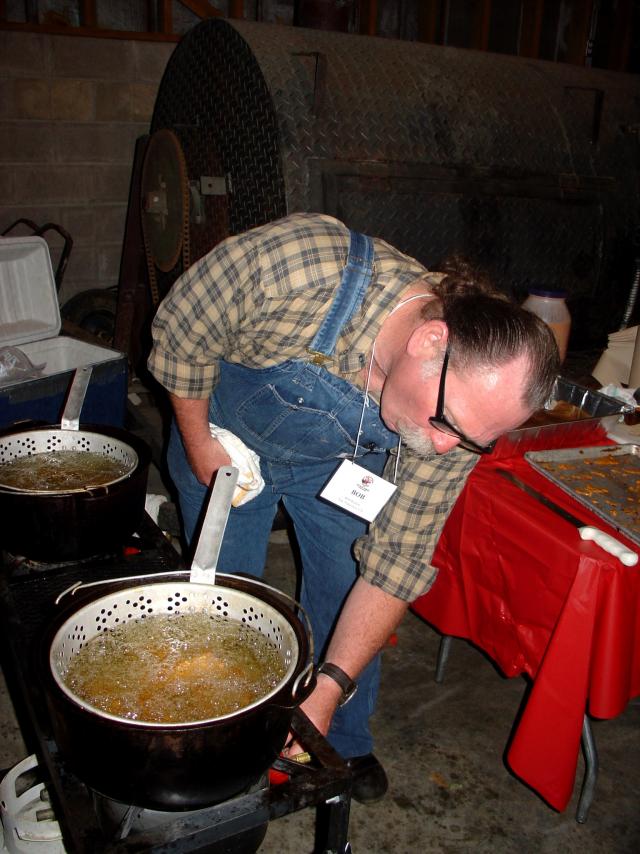 Bob Kantor of San Francisco's Memphis Minnie's frying up some eggrolls.
John Currence of Oxford's City Grocery dredging pimento cheese balls destined for the fryer.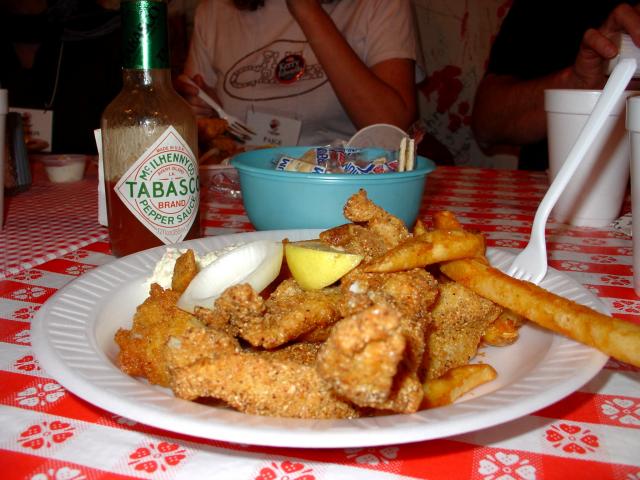 Taylor Grocery catfish. Yummmmmm.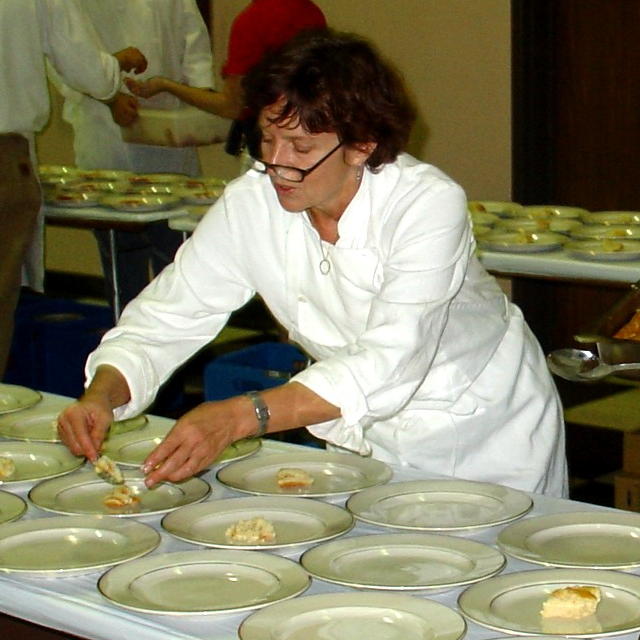 Ann Cashion of DC's Cashion's Eat Place plating for 200 of her closest friends at Saturday's Viking Range Luncheon.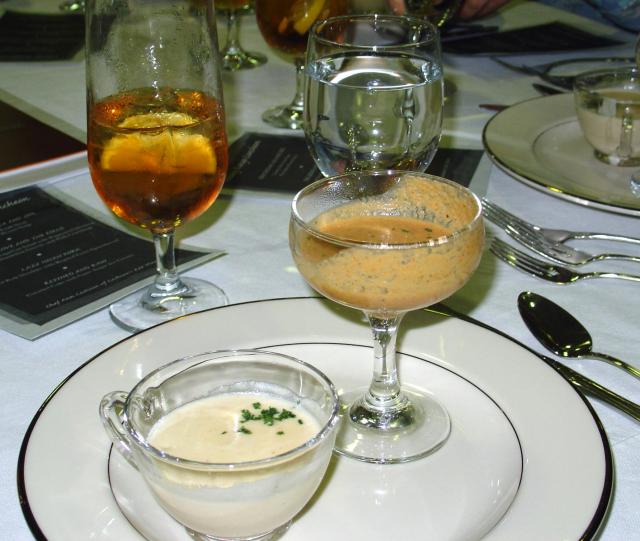 Chef Cashion brought intertwined dishes that represented both White and Black Southern traditions, in this case, she-crab and peanut soups.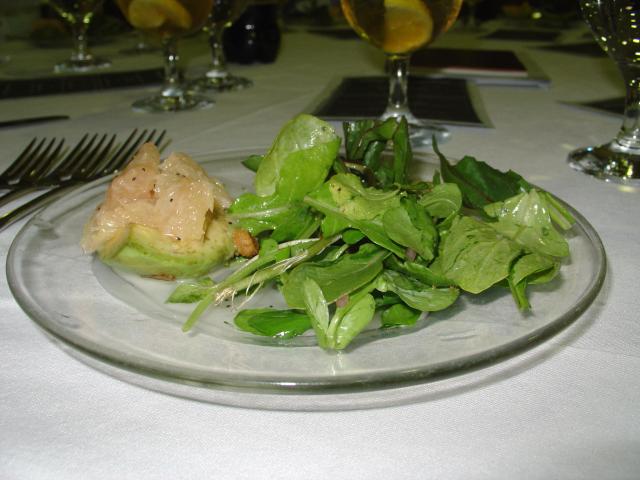 The theme continued with two salads, "alligator pear" (aka avocado) and grapefruit on one side, with wild greens and pork cracklin's on the other, all brought together with a poppy seed vinaigrette.
The entree, however, represented a "lazy susan" form of family supper, with braised pork being plated with 6 different side dishes. Can you name them?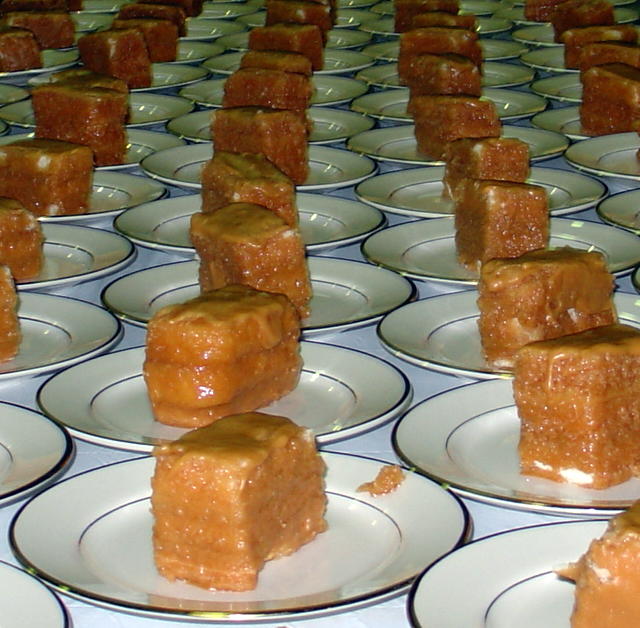 Dessert was individual caramel cakes with sugar cane ice cream. Chef Cashion made individual cakes to ensure everyone received 5 sides of caramel icing!!! She is a very smart woman, indeed.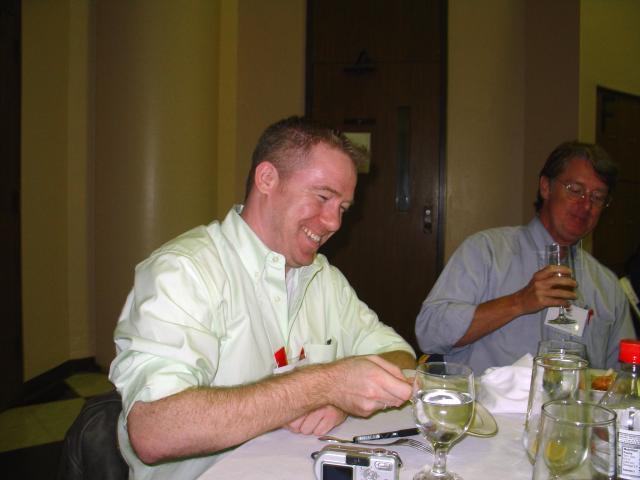 The cake was so good that SFA Board Member, Matt Rowley, even licked his plate clean (literally!).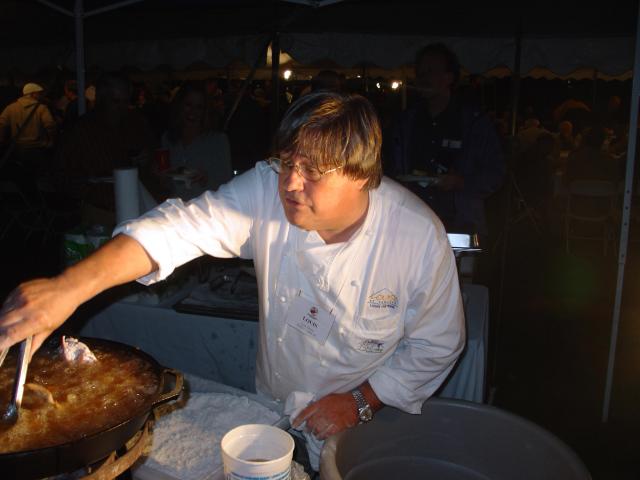 We obviously hadn't had enough to eat for lunch, so for dinner, we had the pleasure of eating 4 different styles of fried chicken at the Fried Chicken Throw Down. Here's Pawley Island, SC's Louis Osteen of Louis's at Pawley's fighting some troublesome burners to fry his fowl.
Martha Stamps of Martha's at the Plantation in Nashville turning some of that piquant and crunchy chicken.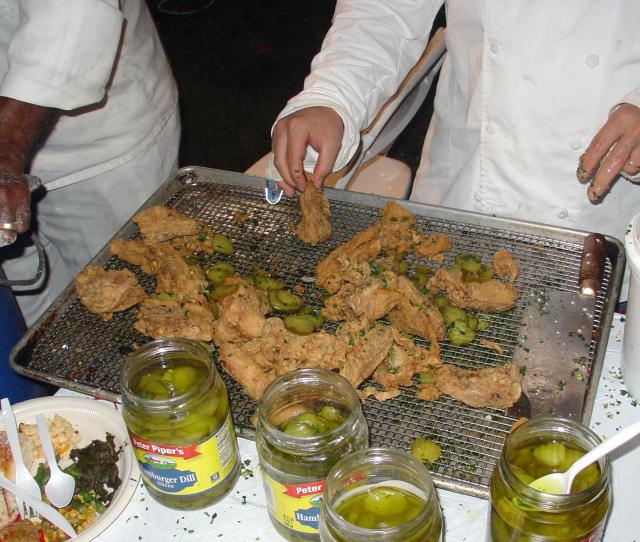 The fried chicken from New Orleans' Jacques-Imos used an interest approach: pickle brine. This chicken was my personal favorite, as the skin was perfectly done.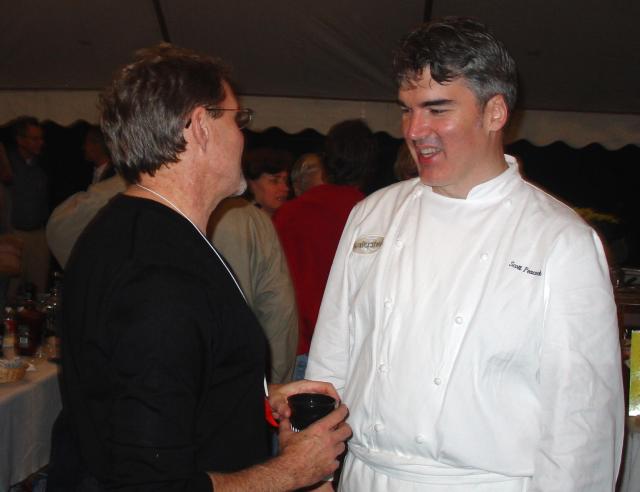 Outgoing SFA President Damon Lee Fowler informs Scott Peacock, chef of Watershed in Decatur, Georgia, how much he loved his chicken.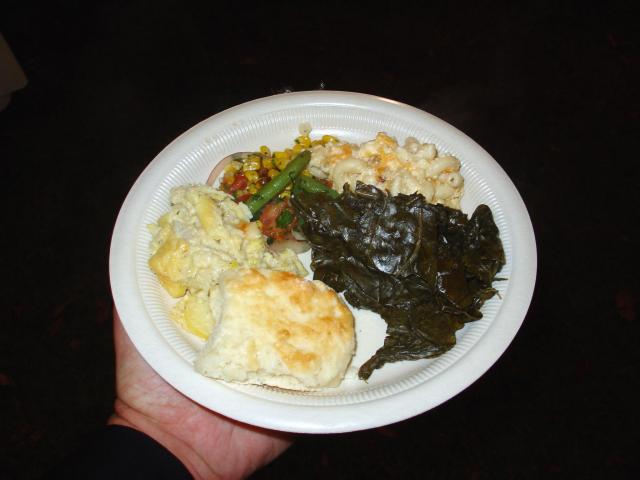 Of course, no Fried Chicken Throw Down would be complete without a plate of veggies, biscuits, and macaroni & cheese.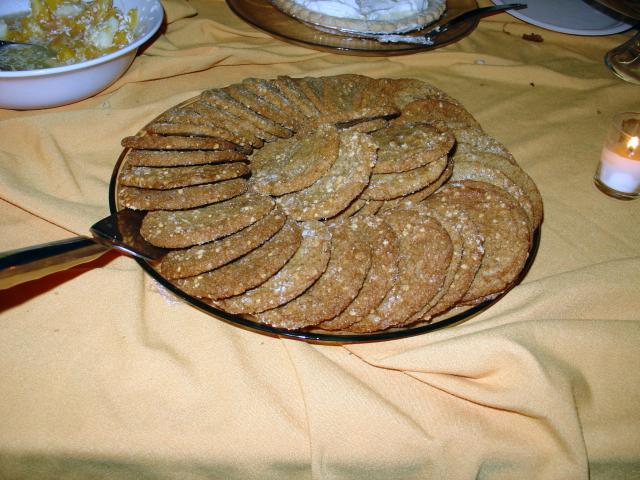 Desserts included lemon pie, apple cake, and these outstanding peanut cookies.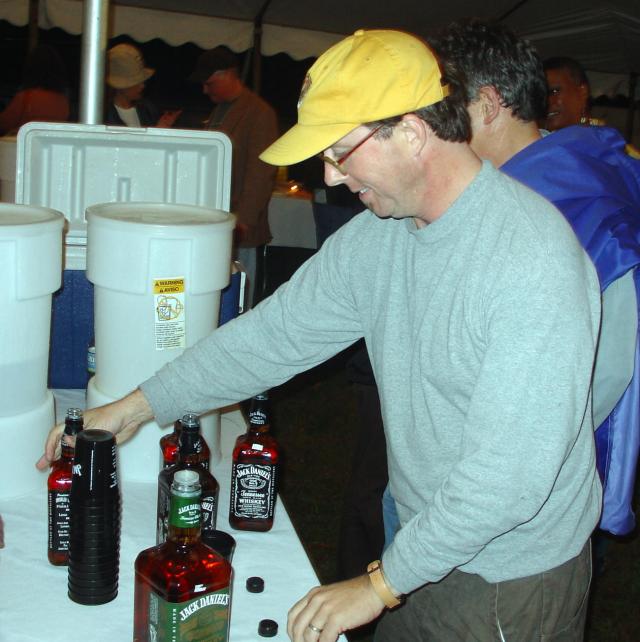 And if you needed to find John T. Edge, you only had to look for the Jack Daniels table, his second home.