Inspired by the
Best made cakes in North Jersey
thread, there are more pictures on that thread as well...
Best cakes and pastries in Northern NJ are from Patisserie St Michel, on Queen Anne Road, The Plaza, Teaneck. They don't have long hours, so call first.
We stopped by Patisserie St. Michel this afternoon and were quite impressed. The shop itself looks threadbare, even worn down. But the pastries we sampled were amazing. We had a nice chat with Andre and he offered us samples of the Lemon Meringue and Pistachio Creme Brulee tarts (offered for sale as individual slices). Unfortunately, we didn't have the camera with us, so we didn't get pictures of those, but we bought a few other individual tarts and eclairs ($3 each), so pictures of those follow (we haven't tasted them yet). What most impressed me was the pastry shell on the tarts, even more than the filling (and the fillings were delicious). The crust was quite browned, very flaky and crunchy, with a good taste all its own. There were only a few whole cakes and tarts available, mostly everything was cut into portions. However, what they had looked very good, and the tart was a seasonal Plum Frangipan, available round with a butter crust ($19) or long with a puff pastry crust ($15). He also had coffee cake, chocolate cake, and opera cake available whole. The coffee cake looked very good, but I think we'll be stopping by again for a plum tart to bring to the Yom Kippur Break Fast at my mom's.
Patisserie St Michel
1389 Queen Anne Rd
Teaneck, NJ 07666-3540
Phone: 201-837-8140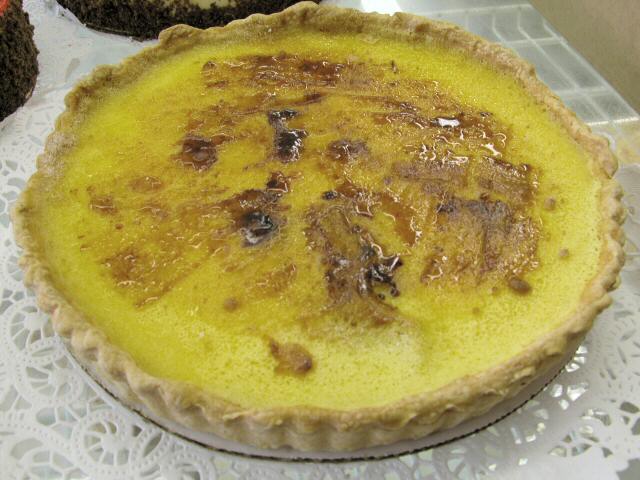 Creme Brulee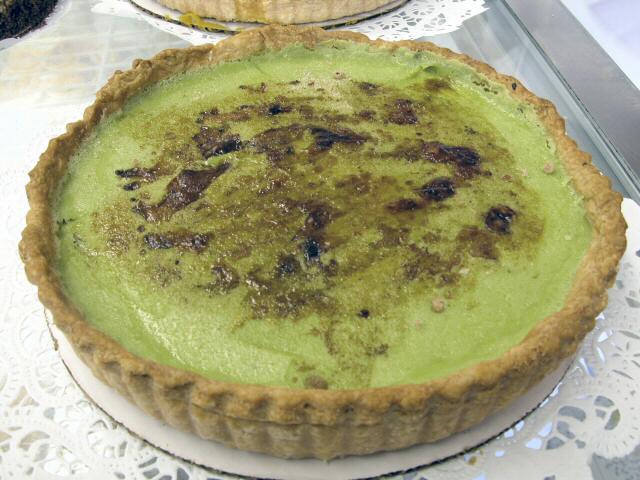 Pistachio Creme Brulee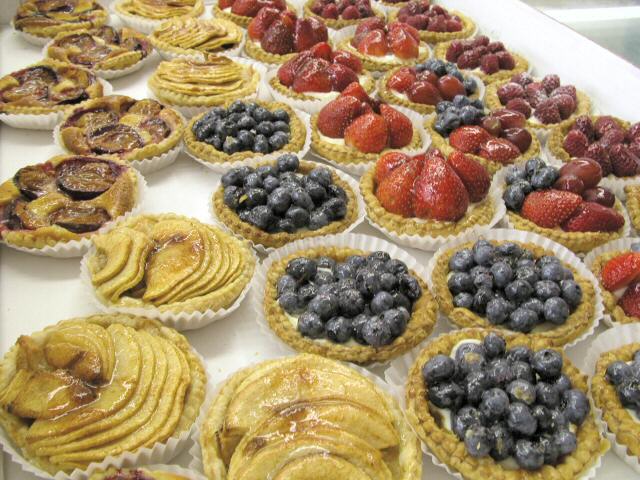 Fruit Tarts
Cheese Croissants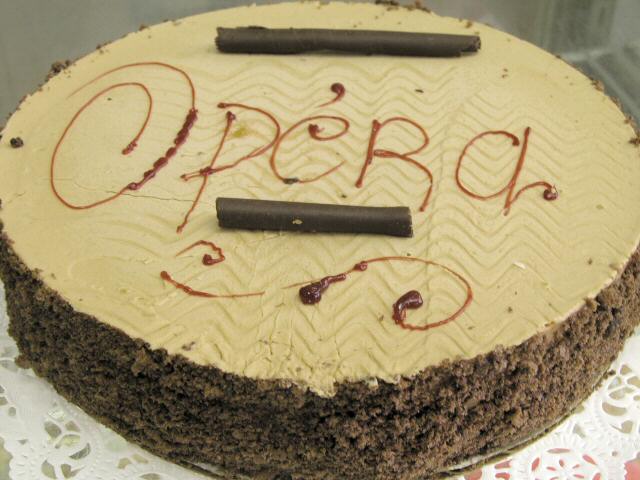 Opera Cake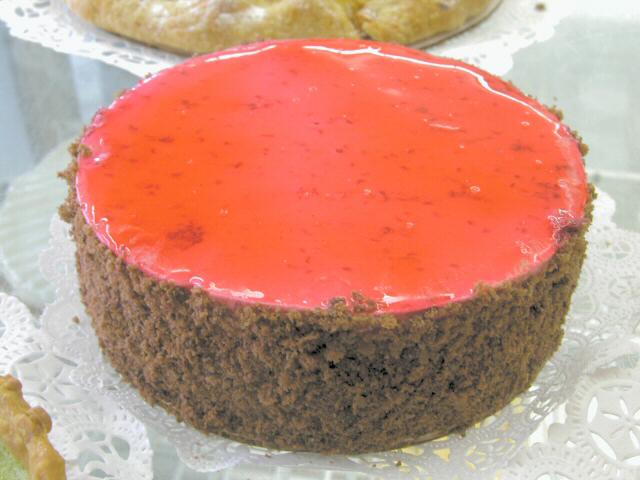 Chocolate and Raspberry Mousse Cake
Peach Tart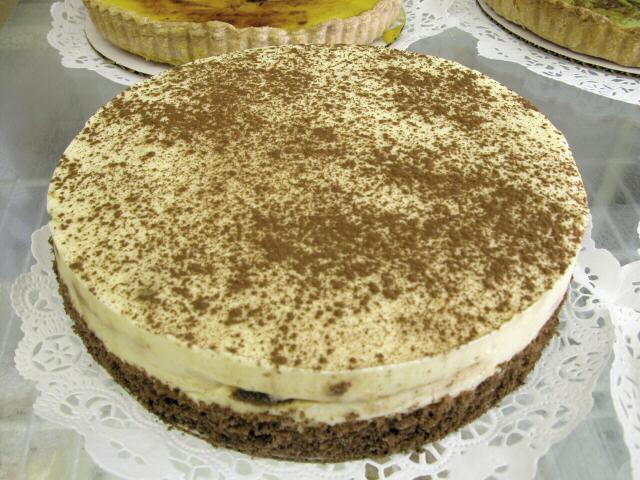 Tiramisu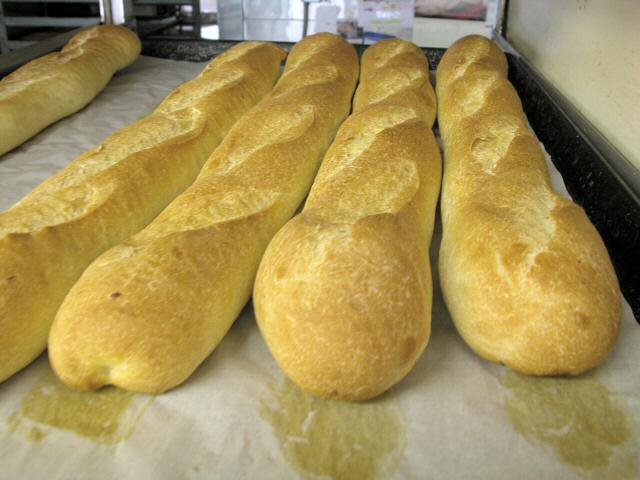 Baguette
Baker/Patissier Andre Schneider
Edited by Rachel Perlow, 02 October 2004 - 06:23 PM.