"Note, the extreme depth of field in the photo above is something that's difficult to achieve with most point-and-shoot digital cameras - especially older models."
Amen to that. I am shooting with an older Kodak Easy Share. Just getting things in any kind of focus on close-ups can also be a chore (which is perhaps why I wind up throwing away 95% of what I shoot

). This is kind of typical of what you might wind up with. Note that this was a platter being passed around at an event in a restaurant. It wasn't moving faster than a speeding bullet - but it was pretty hard to get it at all.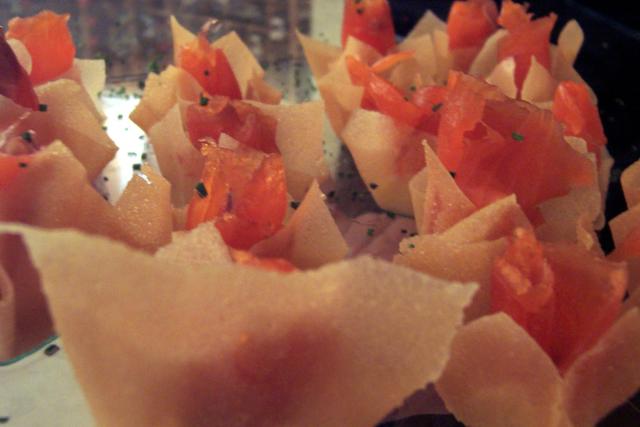 Still - any old camera is good enough if you're learning composition - which is perhaps the most important thing in terms of taking good pictures. And if things come out a little fuzzy - you can always say that your pictures are "arty"

. By the way - if you put pictures like this in a slide-show that dissolves "in" and "out" - you don't notice the imperfections as much. Robyn