OK, this time I took the photo using a window that gives less light and set up the plastic cutting board so it would reflect light back onto the plate.
I also arranged the cilantro so it wouldn't totally cover the salsa.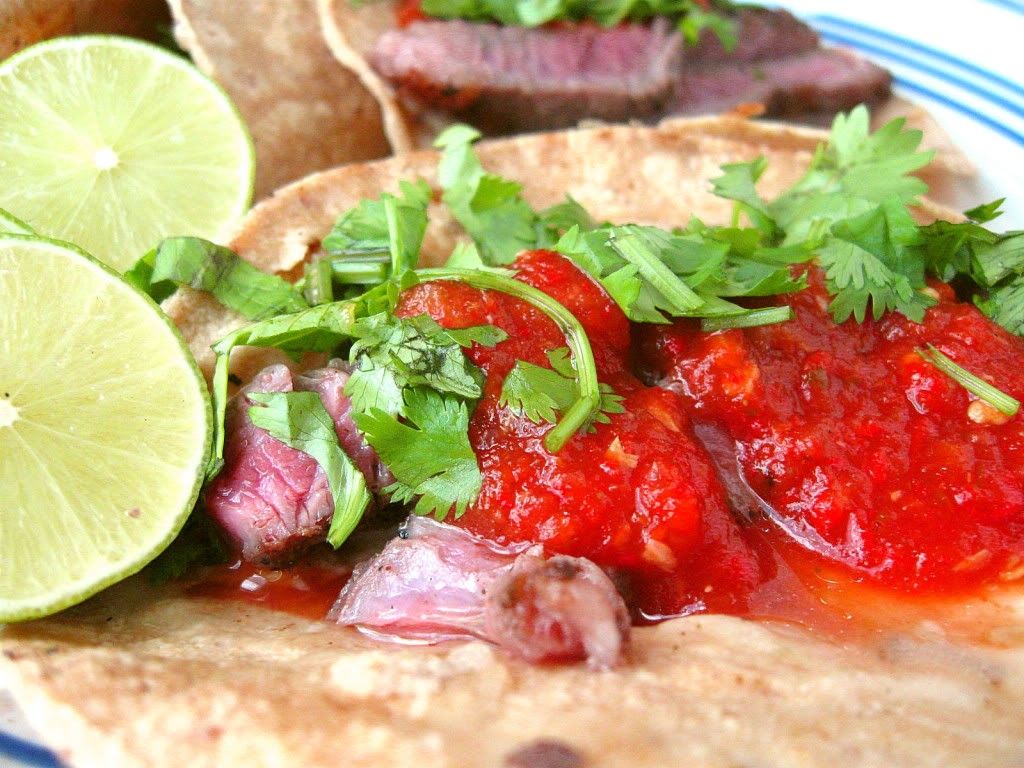 Not sure what I think about this one. I guess the light is better but the last pic is more interesting... maybe it's just the plating? The angle? Carnitas are inherently more photogenic than slices of steak? Iunno.