I went to the brewery today (Oct. 23). It's about a 5-minute bicycle ride from my house.
On my way there, I took a photo of the brewery's warehouse, located on Route 17.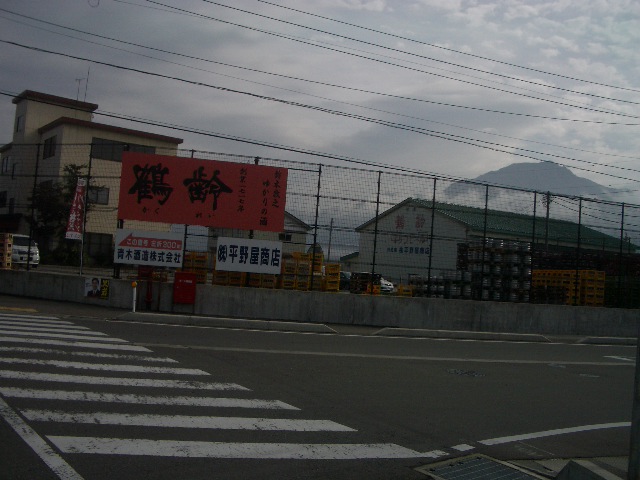 It was cloudy, and the red board was hard to see. It says:
Sake associated with Suzuki Bokushi.
Founded in 1717.
Kakurei
Suzuki Bokushi was a writer who wrote "Hokuetsu Seppu" (Snow Country Tales: Life in the Other Japan
Amazon webpage
He was born in the former Shiozawa town in the Edo Period, and his second son took over the business as the eighth head of the brewery.
Inside the Head Office, where my acquaintance, Mr. Abe, greeted me: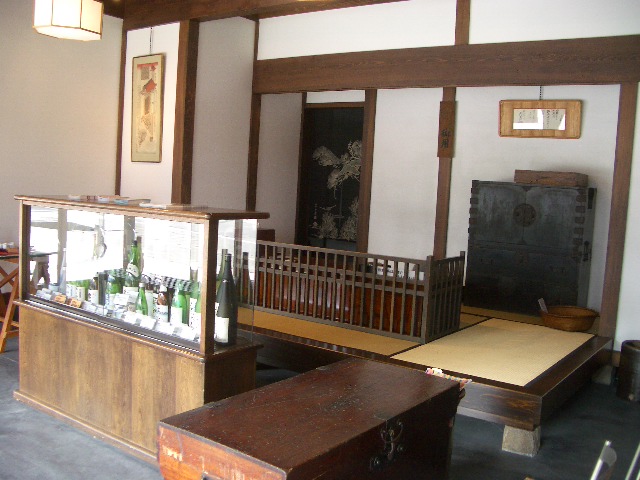 Groundwater pumped from a 80-meter depth: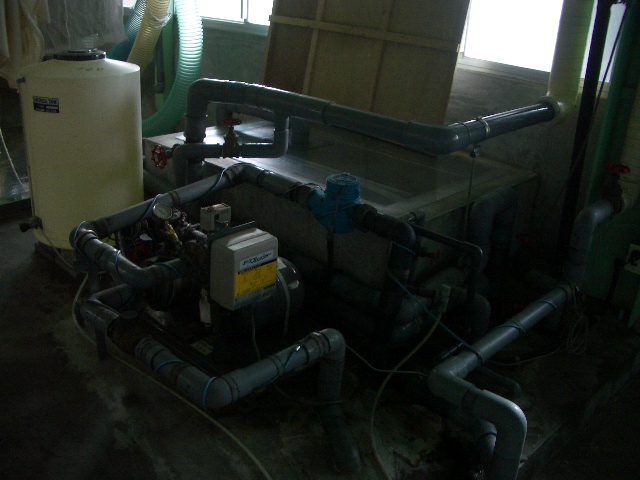 It is medium soft water.
Rice used to make sake: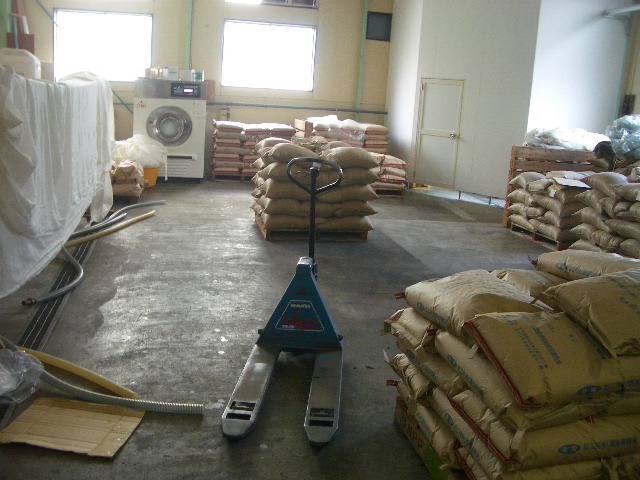 Variety of sake used: Yamada Nishiki (often called the king of sake rice), Miyama Nishiki, Gohyaku Man Goku (used to make less expensive sake)
Goyaku Man Goku sake rice, produced locally in Urasa in Minami Uonuma city, milled to a milling rate of 60%
(Sorry, blurry)
This is a new, very expensive, custom-made rice washing machine!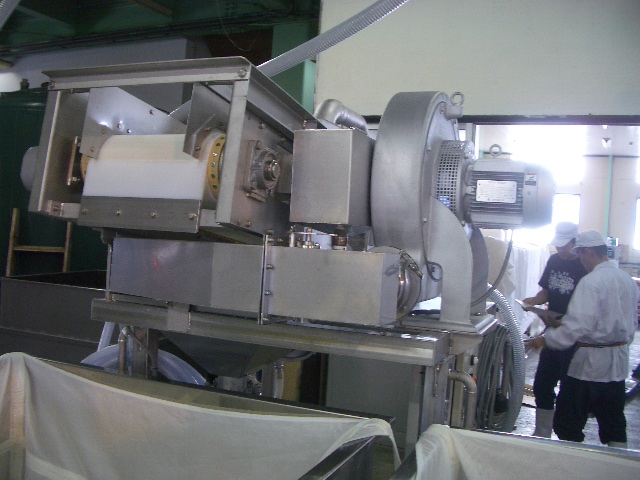 After washed, the rice is drained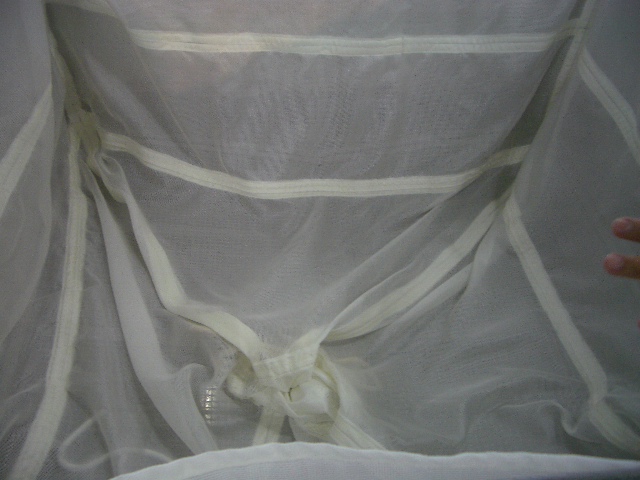 then transferred here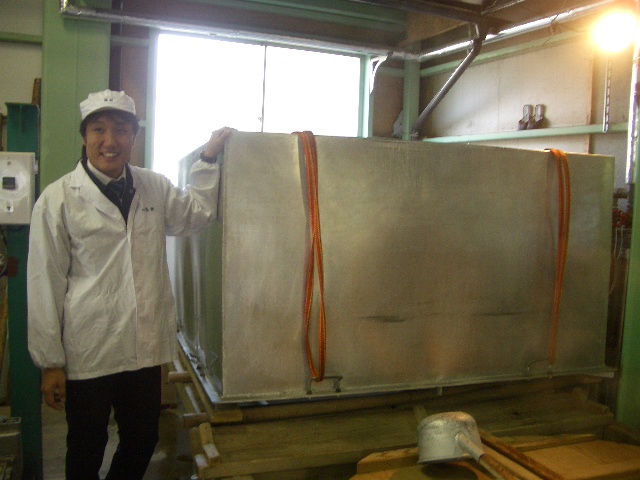 and then to this large pot for steaming: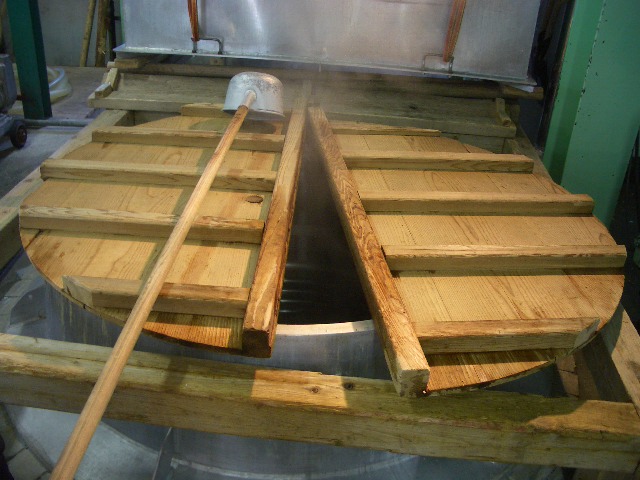 Room for making koji: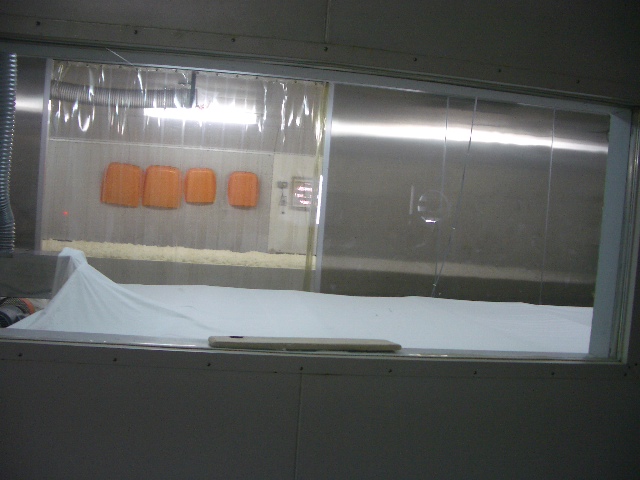 Needless to say, different koji are used to make different brands. I asked for details, but they are trade secrets!
Containers in the shubo room:
Shubo is literally the mother of sake, translated into yeast mash, yeast starter, fermentation starter, etc.
Inside one container: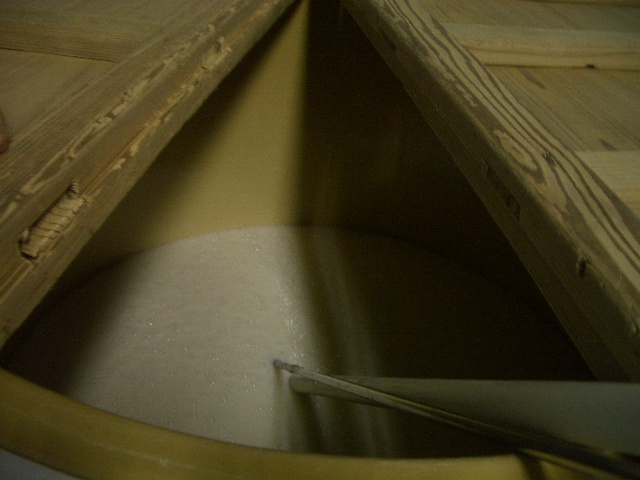 It takes two weeks to make shubo.
Moromi, day 1:
With the cover removed: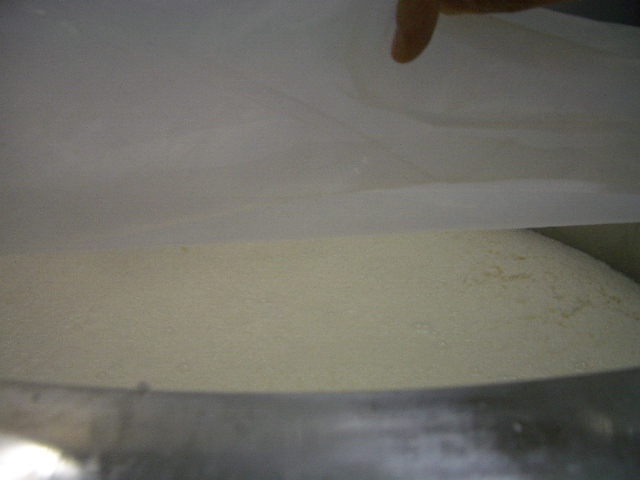 It is transferred to a tank.
This photo shows moromi after the end of sandan jikomi (triple brewing)
All other tanks were empty.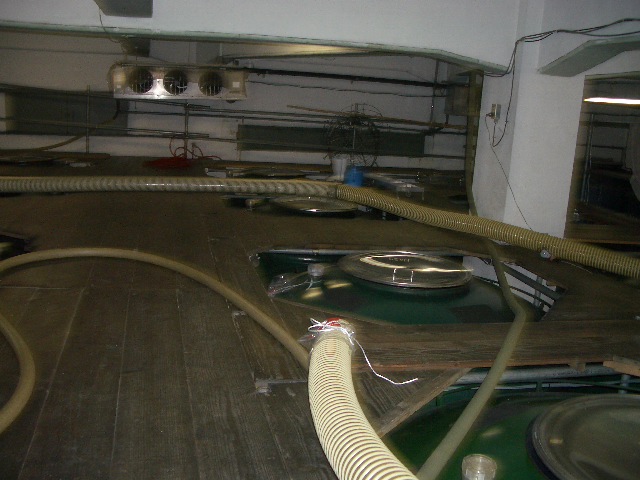 The brewery is at the very first stage of its kan zukuri (brewing in a cold season). Kan zukuri is said to produce good sake, and this brewery sticks to it, which means they make sake in the winter only.
In two months, the moromi is filtered
and the sake is stored in these tanks.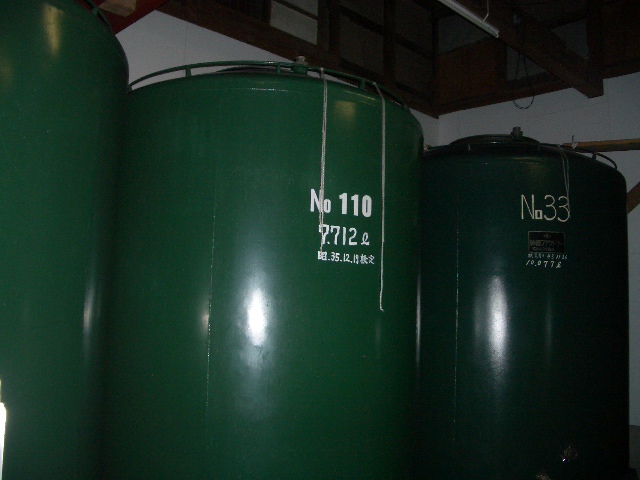 I asked my acquaintance about the selling points of the brewery. He replied that they invest large amounts of money on things for making good sake, not on things for mass-producing it.
This machine is one example:
It is used to control the water to the same temperature as rice.
The rice washing machine, shown earlier, is another. Again, it was custom-made and was very expensive, as detailed in the brewery's blog
blog entry on Oct. 19
(sorry, Japanese only).