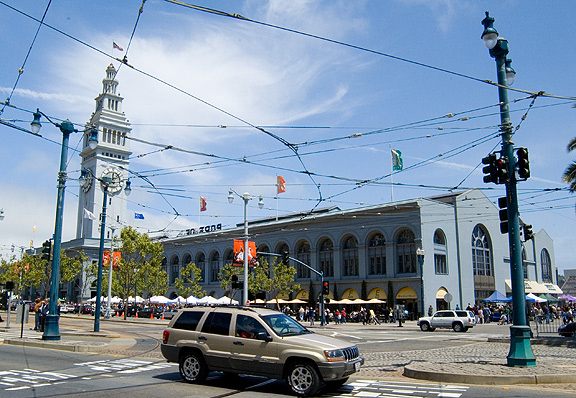 Despite following this thread, I was unprepared for the CRAZY crowds on a sunny saturday.
I managed to be amazed by the breadth and depth of the selections there, but many of the places I was planning on checking out had such deep lines that i just kept moving. Still, loads of fun to check out.
I happened to catch an ebb in the line at Primavera, out back, so dove in and grabbed a plate of Tlycoyos.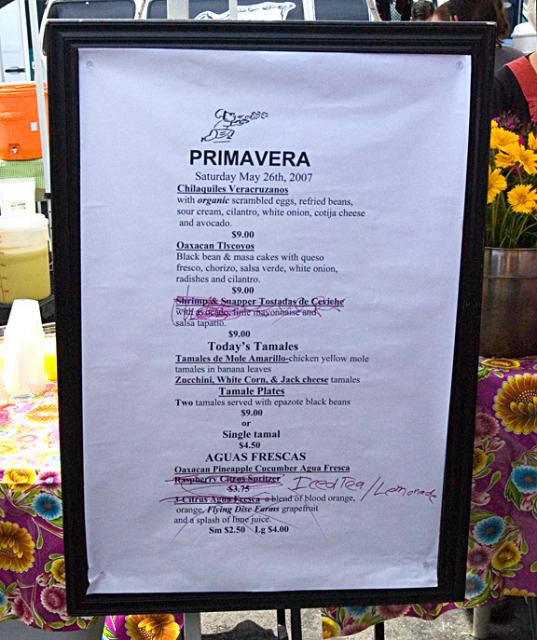 They were really delicious, almost worth the rather irritating non-system of actually getting food onto a plate and into a customer's hands. About 15 minutes after ordering, I finally saw a plate with masa cakes and chorizo on it, sitting on top of a check with my name on it. But instead of dripping some salsa and scattering some cheese, and giving it to me, the cook, carefully preserving the order in which they came up, staged 6 more plates, which then sat there for several more minutes. They then got (slowly) finished and delivered to the counter in exactly reverse order of how they had been plated. So, over 20 minutes after I ordered them, I managed to get two corn cakes with some stuff spooned on top of them. Quite tasty, really. probably would have been even better if I'd gotten them closer to when they came off the grill.
Regardless, big fun. I'm eager to get back there sometime, but will shoot for a weekday, or much earlier on a saturday!!