The Last of Tokyo
Gratuitous cat shots!! Alright, it's SORT of food related, but really just an excuse to post pics from our late night stop that night, a Tokyo cat cafe! My boyfriend is a chronic cat-adorer and starved of feline affection as we're not allowed one in our apartment building. So since he dutifully and uncomplainingly comes along on all my mad food-related adventures, I figured I'd make him VERY happy indeed and take him to a cat cafe, where similarly cat-starved Tokyoites pay $$ per hour to, er, be in the company of some very well pampered kitties.
I was initially concerned it would be like a factory, but these are some seriously happy, healthy, relaxed cats with lots of space and stimulation, and there are lots of rules about what you can and can't do. You sanitise your hands, don special shoes, pay an enormous fee for 40 mins of time, and also buy little containers of shredded chicken breast. Predictably, until you crack these open, the cats are a little standoffish..one whiff of chicken and they swarm.
In fact, with all the rules and divas and slight sense of being ripped off, it sorta felt like a strip club. (Not that I'd know. Ahem.)
Anyway: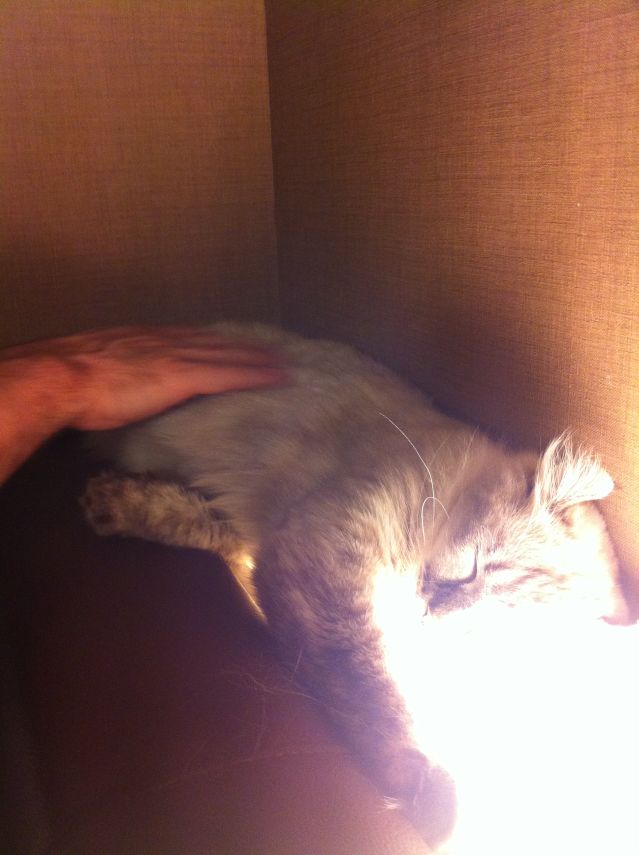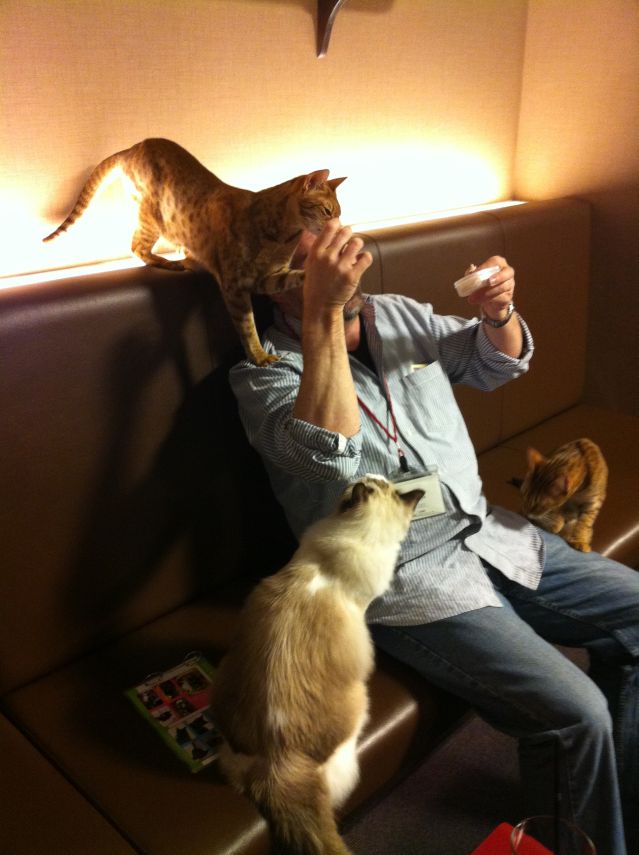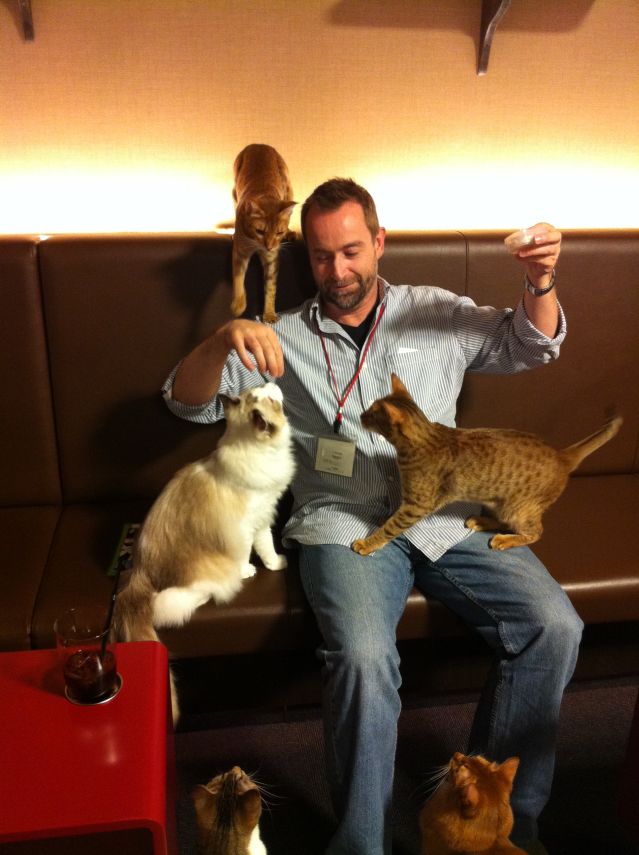 That's enough of that. The next day, we took a stroll through Aoyama cemetery and out the other side to find the Pierre Herme boutique.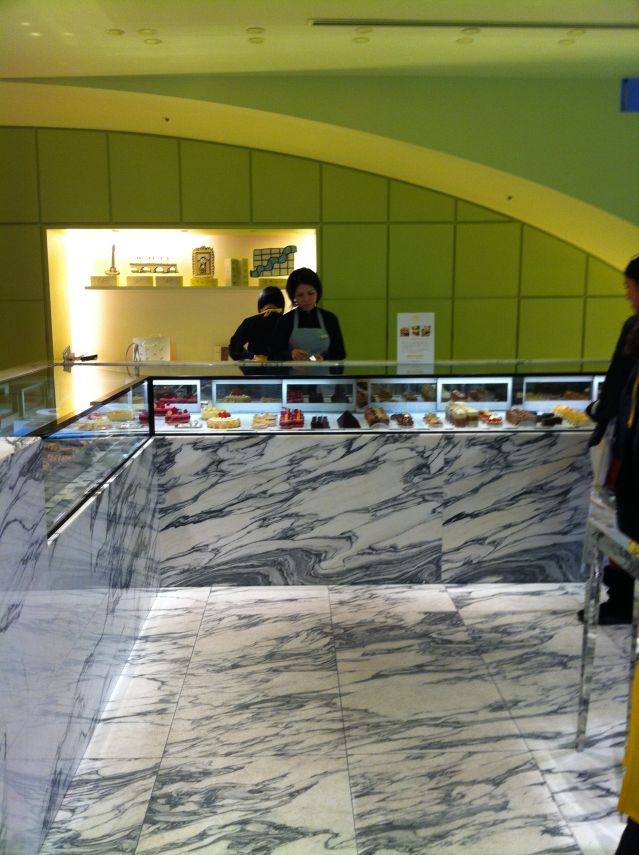 A most delicious yuzu-chocolate confection: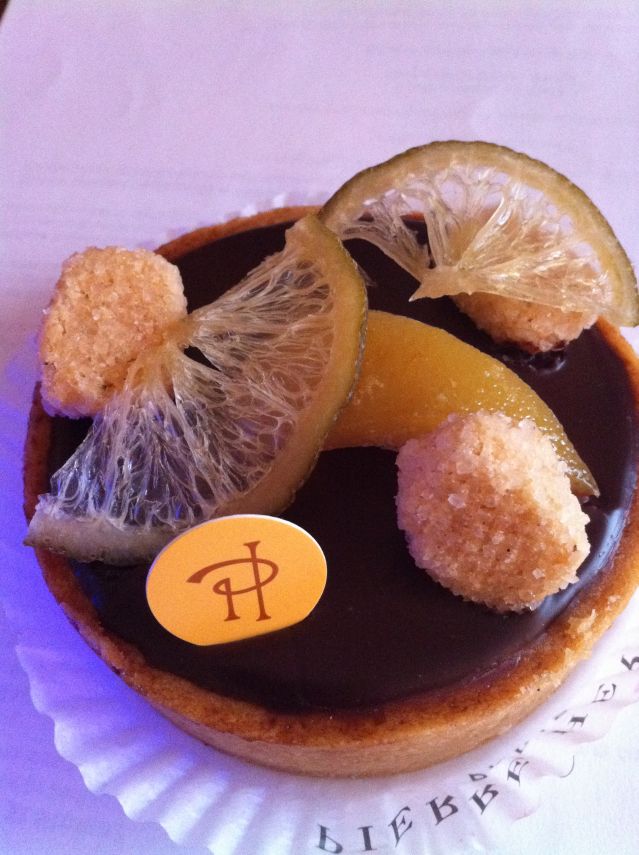 Something involving mango and white chocolate:
That night, it was pouring and cold so we ducked into a small izakaya beneath Shinjuku station (I think it was called Shosuke). The layout was cool here, a wavy length of table running down one side of the restaurant, and two layers of booths down the other.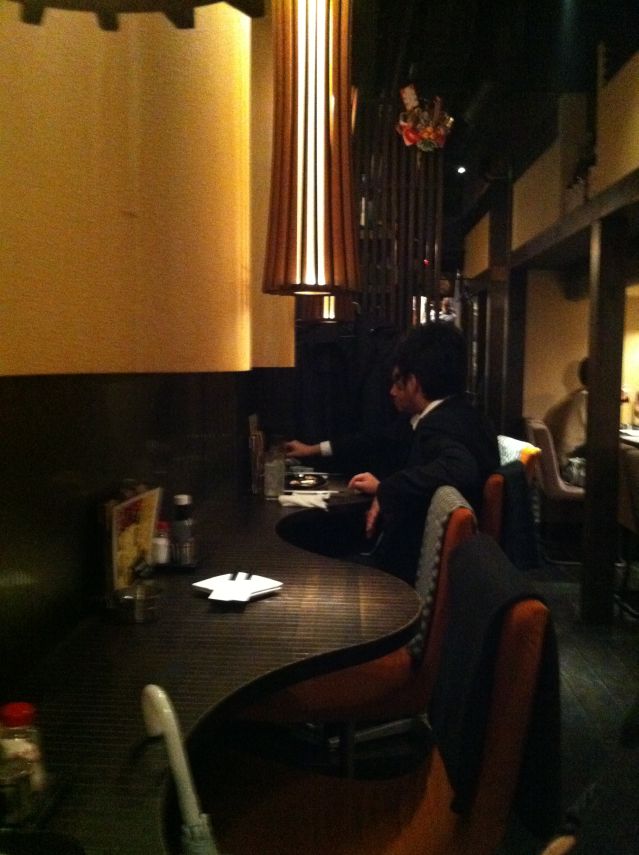 Ate lots of things here, but the only standout was the hambaagaa, a patty of ground wagyu with a beautifully soft and gooey poached egg (almost sous videy) on top.
To come: Kyoto.