Wonderous pictures!
That picture of the food market in Osaka also jumped out at me, as I recognized the place from my own trip. A friend and I happened upon it by accident, on our way from one of the subway stations to Den Den Town, the electronics area.
That was on January 3rd, so most of the shops and restaurants were shut down for the holidays. Still, I definitely felt a lot of the character that you describe. No pretenses, no flashy, mechanical advertisements, just a simple market, well-used. We happened upon the market purely by chance, but I am quite thankful we decided to wander inside.
We originally entered the market to find a bite to eat and eventually, after much wandering, found a stall selling some wonderful takoyaki. Though it wasn't open at the time, you can see the stall we ate at in the picture that you posted: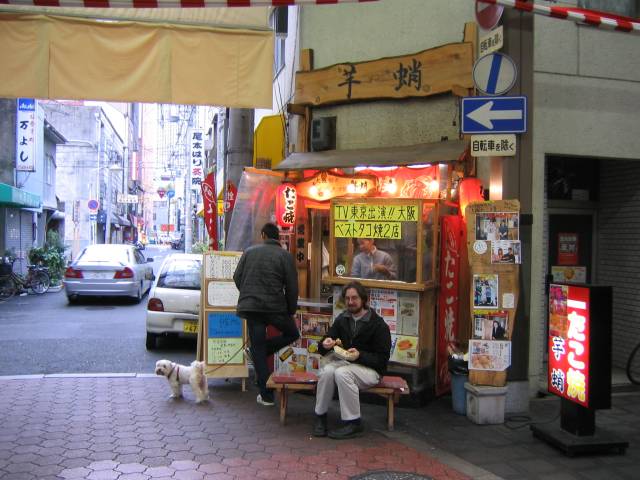 Quite an interesting (and delicious) takoyaki: in addition to the tako, they also put a piece of cooked potato in the takoyaki.
I'm guessing you visited Tsukiji shortly before the recent change to disallow tourists from entering the Tsukiji auction area. If true, do you know how close you came?
-------
Alex Parker