After my earlier post I wanted to show what happens with the clarifing powder so made up and infusion and added water until it went cloudy (at around 35%abv).
This first picture shows the cloudy infusion;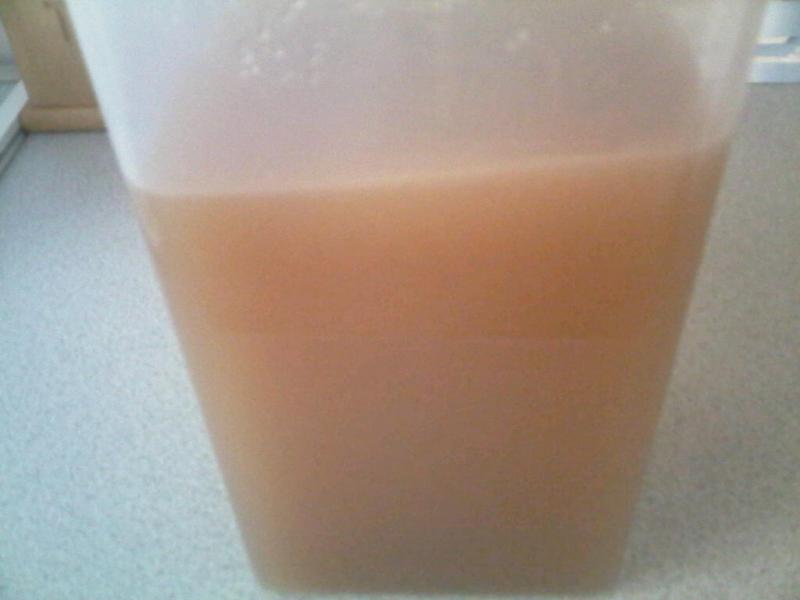 This second picture shows the infusion with clarifying powder added, which has made it slightly cloudier. This is taken just seconds after I agitated the liquid (hence the foam).
This third picture is taken two hours after the powder was added, you'll already notice that clarity is beginning to show and the heavy sediment is resting at the bottom of the container.