Here's a question about the actual containers people are using. In particular, I want to know how good their seal is.



Then, upthread, I read that Torakris is even giving soup to her husband, and I'm thinking: how can she do that??!! I can't even manage with giving solid food.


TIA.

anzu,
this is the kind of bento my husband uses (sorry for the bad picture)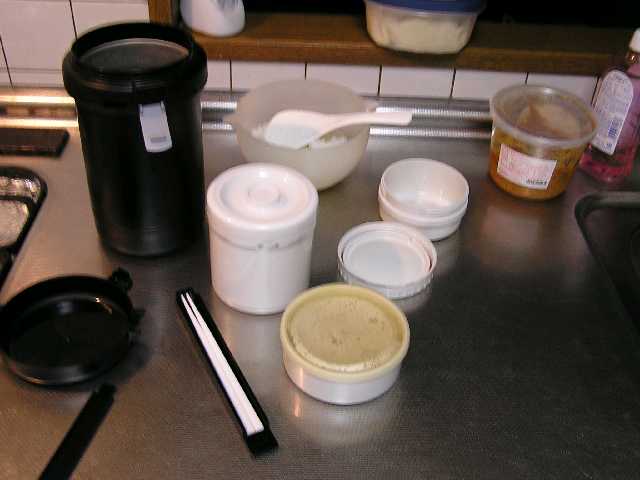 it has three parts, one for soup, one for rice and one for the okazu (side dishes?) it is all put into an insulated container to keep it warm.
These can be pretty bulky, mine is probably the largest size available. They can be found at stores all over Japan.
The bentos I use for my kids I have never had leak problems with、I just looked at the bottom of the bentos and they are manufactured by OSK.
Their homepage.
I also go through quite a few paper towels when putting together the bentos so as to get as much water/liquid off as possible.