Id like to start a thread on uses for previously SV'd egg yolks.
Hats of to the Anova group for the term Precision Cooking. I like it, but it has so many more letters than SV
Sooo Ill use PCook for SV. I can afford 3 more letters, after all. But this is not about terms, what ever merits they might have. Its about the PCook'd yolk. Easy to do in Bulk, No plastic, just the natural shell. chill, dry, put back in the refig. and use ' at will. '
Polyscience's chart is nice :
https://www.cuisinet...rence Guide.pdf
In the Mayo + thread I got the idea to add a yolk or two to Hellman's and see what's up
Here it is:
http://forums.egulle...ic/148803-mayo/
First , I brought out some frozen 'SV' butter :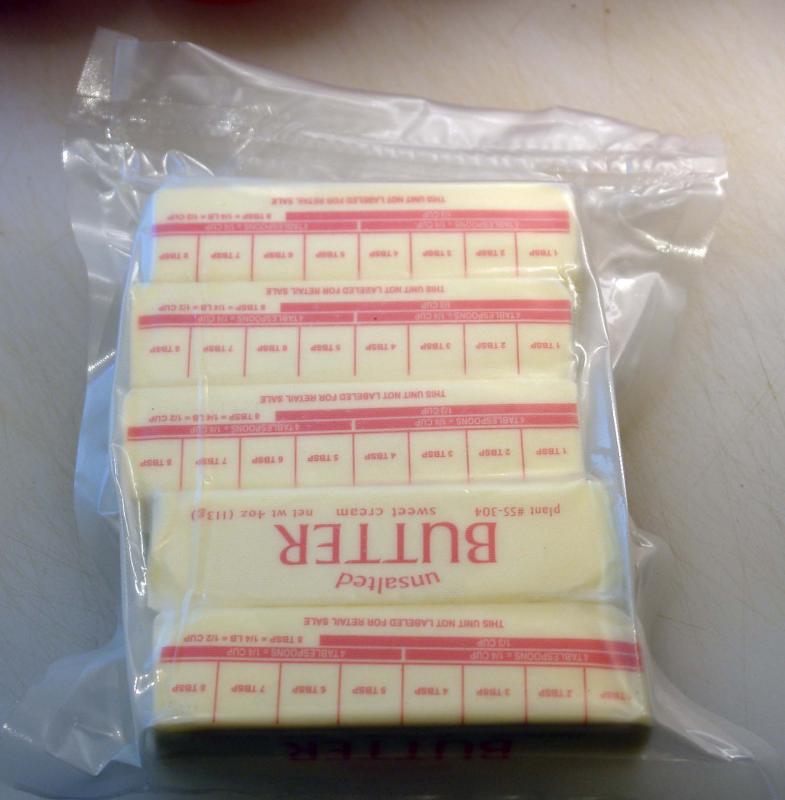 Yes, its plain butter I routinely get when on sale, and 6 sticks fit nicely in the 8 x 10 SV
Bag. Its of course not heated ! The bag prevents freezer burn, and Freezer Flavor from migrating into the butter. As I need a stick, I cut open the bag, take out a frozen stick, and quickly reseal the bag so little moisture condenses on the next seal. N.B.: the bag has already given up one stick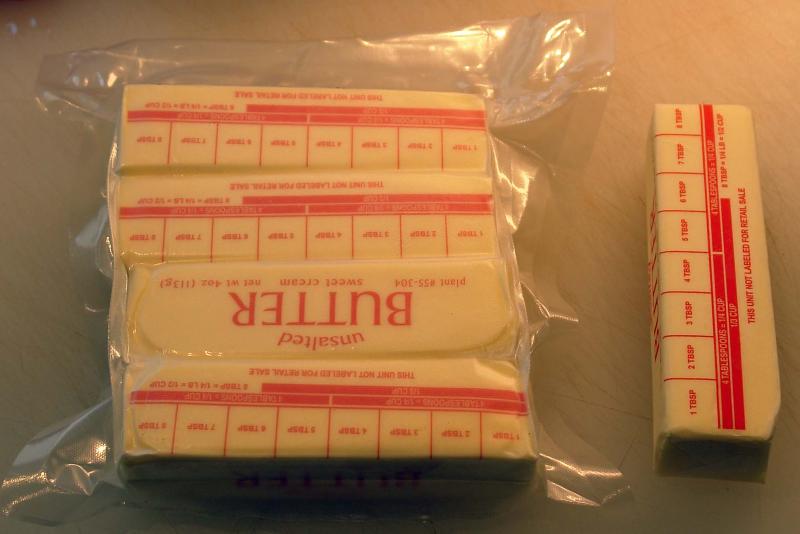 Resealed, back in the freezer for the 4 sticks.
Here is a PCook's egg, cracked open directly from the refrigerator. ( not really water bath PC, these were left over from some experiments w the CuisiSteamBoy .) There is a thread on that if your'e interested. This is exactly what a water-bath egg looks like cracked open. Note there is some white albumen in the shells, and the yolk is coated in cooked whites with quite a bit of loose white ' on the side'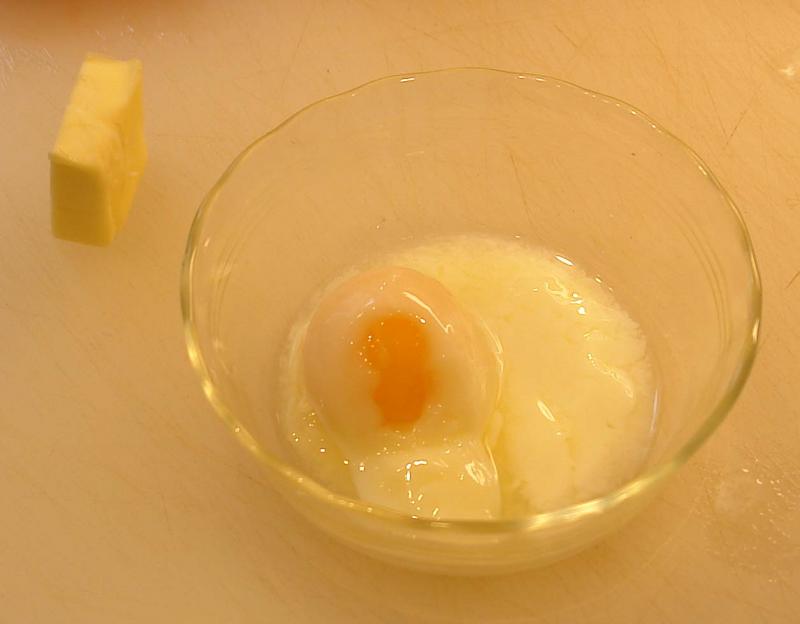 Note the white easily 'peels' off the yolk. The yolk w most of the white removed was placed in a bowl:
The Knob of butter, which you see above was microwaved until soft, with a bit melted. This was whisked into the plain yolk: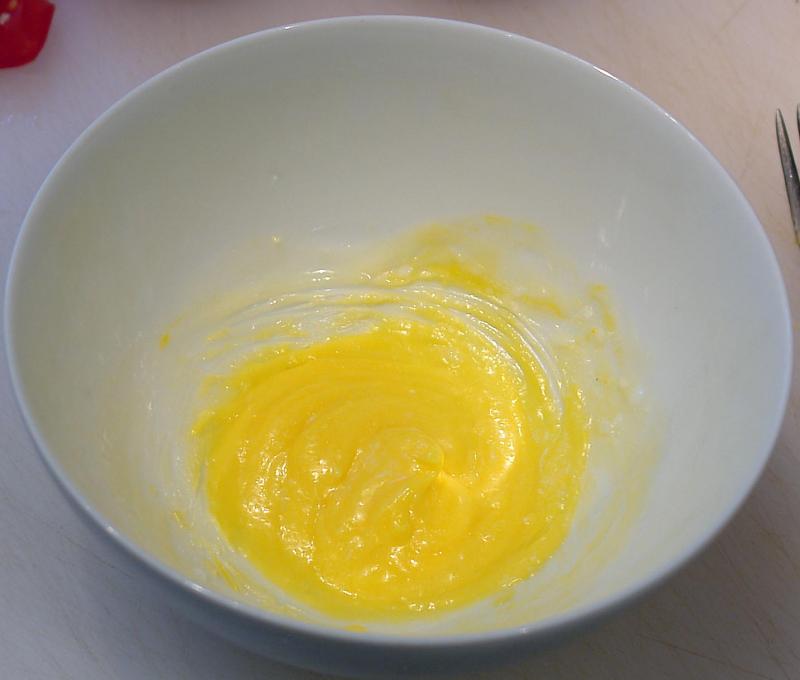 Its a bit hard to see, but this mixture is fairly stiff, and holds its shape. Its still a bit cool. I did not heat up. Added a bit of salt and tasted it. Delicious. Added a drop of two of lemon juice, even better.
If you can Precision Cook the whole egg, to what ever temp on the chart correspond to yolk that pleases you, you can chill and keep these eggs in the refrigerator for 'Long Time' they are after all pasteurized. You might even develop a liking for several different yolk textures. They are a tight fit as you can see on the chart.
With a seasoning / herb / flavor profile of your choice, made well in advance, you have a decent " ---aise " of the butter school any time you want one. Work time : about a minute. Also available for 1 minute orders the Mayo + " ---- aise "
Fantastic , correct, if you are of the ' ---aise ' school of sauce.
You will have to run around the block many many many more times, let me warn you in advance, if you choose to use yolks this way.
So if you PCook eggs, what might you do w the yolks ? For Whites , see the SV Eggs thread.
Bon Apetite.