Suppose you want serve some really delicious steak at a dinner party. To a dozen people. On an island, a 12 hour drive and boat ride away. And where the only electricity comes from a solar panel, the stove burns wood, and the propane fridge struggles to maintain 50 degrees. And your budget is $60.
Turns out it's nothing a good butcher and cheap immersion circulator can't handle.
I had to call around, but finally found a butcher who was excited about the project, and who agreed to dry age a prime chuck roll for me. The man for the job was Rob DelaPietra. He invited me to his eponymous shop in downtown Brooklyn, where we picked a piece of meat together. He cut off a 7.5 lb. hunk from the rib end. Normal price was $10/lb, but since I was buying in bulk he offered it for $8. Expensive compared with regular chuck, but this was a nicely marbled, prime piece of meat. And he was going to charge nothing for the dry aging. My schedule determined that it would age about 4 weeks, which Rob thought would be about right for maximizing flavor with minimal weight loss.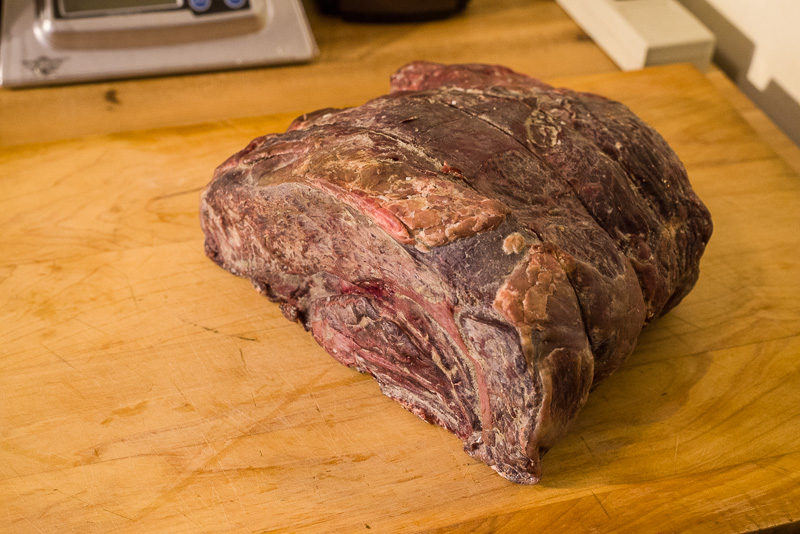 Untrimmed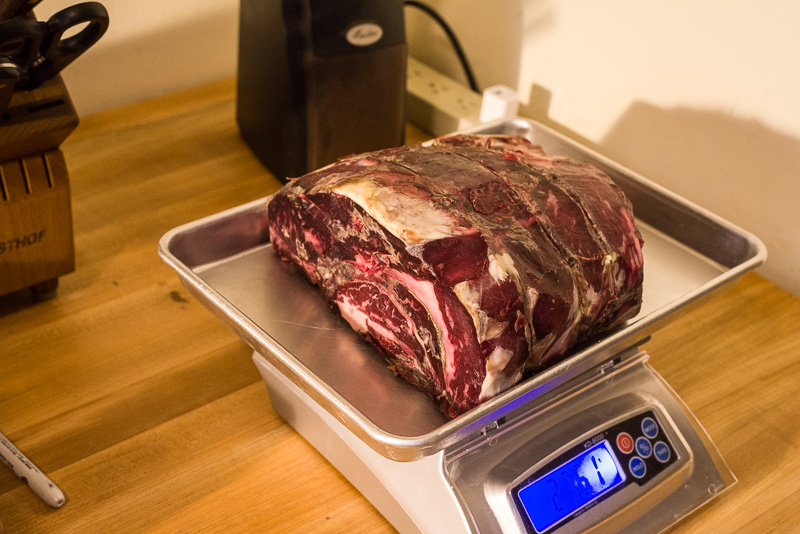 Trimmed, but with a bit of funkiness left in place. Final weight is 6.5 lbs. The trim weighed 1/2 lb, so it lost 1/2 lb of water. Seems like very little loss for 4 weeks.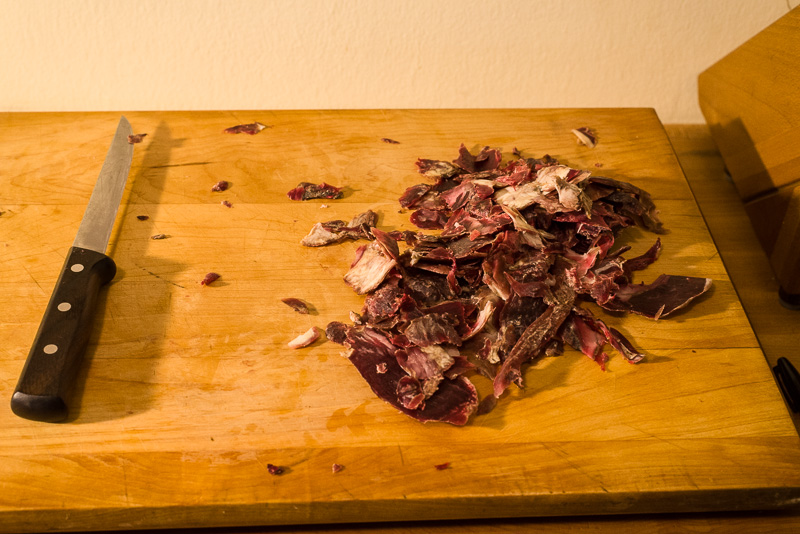 All the trim (in another post I'm brainstorming what to with this delicious-smelling stuff)
Cut into three 1.75" steaks and two 1.5" steaks. Not as gorgeously marbled as the nicest rib-eyes I've cooked, but still promising.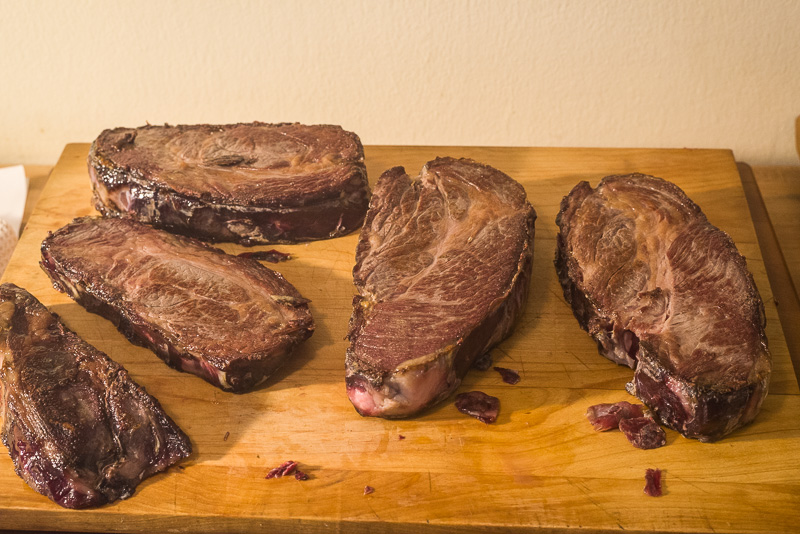 A bit of pre-sear. After this, I bagged the meat and immersed in simmering water for one minute, to kill everything on the exterior.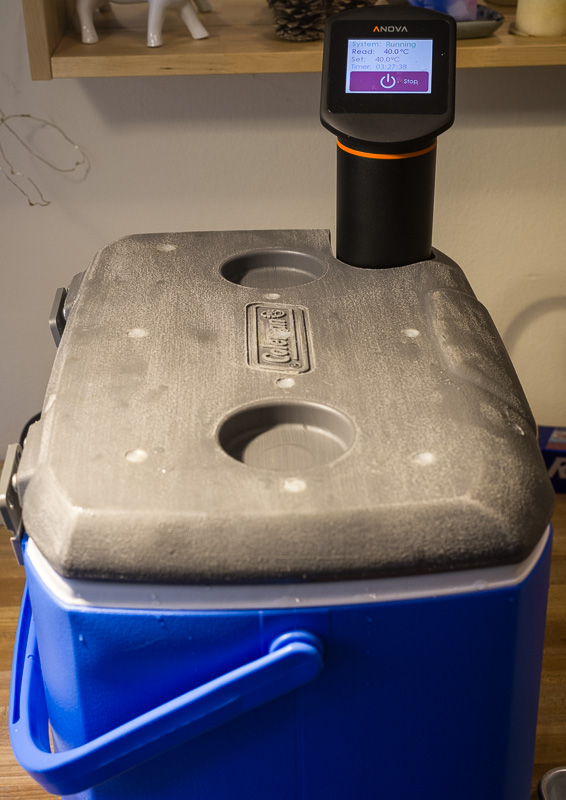 Pre-cooking at 40°C / 104°F for 4 hours, for a final kick to the tenderizing and flavor-producing enzymes (as discussed in this post).
It's now finishing off its 48 hours at 55°C. It will be chilled in an ice bath, packed in ice in a cooler, and taken on the road. The wood fire in the kitchen should make searing a snap.
A sauce is in progress, not included in the budget. Based on a beef coulis made with pressure-cooked stock and meat jus extracted sous-vide, seasoned with red wine, porcini mushrooms, and thyme. This is just going to be frozen.
I'll let you know how it goes. If it's as good as I hope, this may be my new steak paradigm, even for eating at home. I'm really to curious to see how it compares to similarly prepared rib-eye that costs over three times as much.
Edited by paulraphael, 25 June 2014 - 07:46 AM.