We have a topic devoted to the Time Life series Foods of the World. But a search of the forums indicates that the Time lLfe series The Good Cook does not have a topic devoted to it. I propose to start one.
Today Kerry Beal and I were in a thrift store and came across many volumes in this series. All of them were in mint condition and each was being sold for $1.99.
We each picked up volumes which we believed were missing from our own collection of these fabulous books.
Tonight I am skimming all of the volumes we purchased. One would expect that books that are 31 years old would be too terribly dated to be of interest. Not so.
The photography seems as modern as any of my latest cookbooks. The step-by-step photographs could only have been improved if video/Youtube had been available then.
The recipes continue to have a classical appeal yet rarely seem dated.
They read not as though written by celebrity chefs but by genuine Teachers with a capital T.
Here are the volumes we picked up today: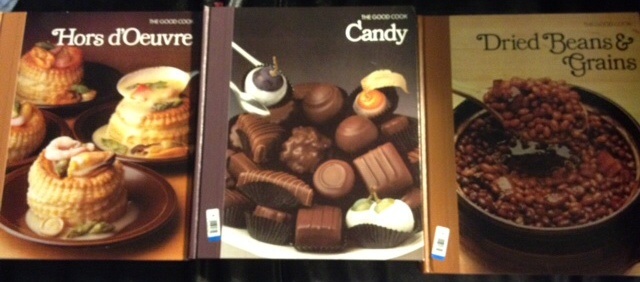 That's my paen (in prose not poetry) to The Good Cook series.
Elsewhere, on various threads, I know weinoo and
rotuts have sung the praises of this series and I am certain others have also. I know Kerry Beal swears by the Candy volume. She picks it up where ever she finds it to pass it on to any new candy maker.
Please share your involvement. Tell us about the recipes you've made and still make, the techniques you mastered with the help of the detailed directions and anything that endears you to these books. They should not be allowed to sink into oblivion.