The star of my kitchen is the grossly oversized for the space, 48" Bluestar. We had bought it with hopes of redoing the kitchen soon after we moved in, but 5 years have gone by and we are still pondering. Maybe soon though.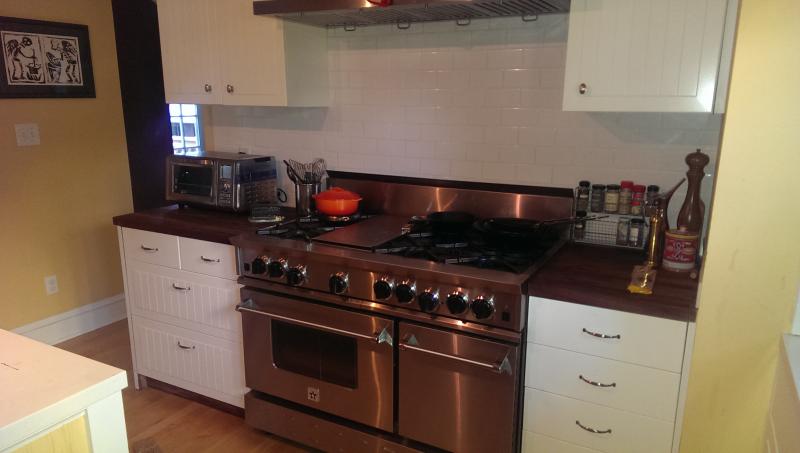 the bump out that holds the massive butcher block, and also the pot rack from my grandfather's restaurant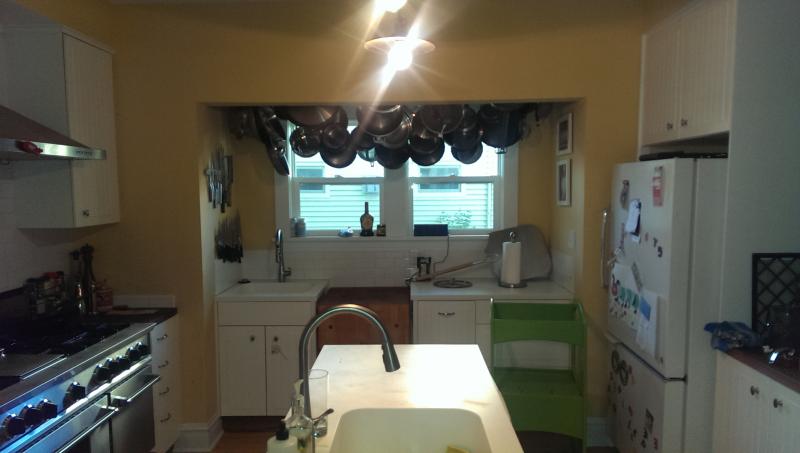 I love this machine -- it has been going strong for 12 years with no inkling of giving up.