And so it begins...
I arrived in Las Vegas at 10:30 or so this morning, picked up my rental car and hastened over the the Tuscany Suites to meet up with Chocolot. After a brief cruise through all the loot that she had accumulated for the workshop we headed out to do a few errands. We checked in with Melissa and Jean Marie to check that all was well for later in the week and to enjoy a little look around the facility. I also had to deliver several bottles of wonderful looking paté that Alleguede had made for Jean Marie (I kept one bottle here for snacking purposes this week). There was serious drooling going on over all the equipment they have available for us to play with.
What was to be a quick stop at Chef Rubber took a little longer than expected - there is a lot to look at there! And to buy!
We investigated a couple of thrift stores - notably the Habitat for Humanity Reuse to grab a couple of items that will show their usefulness later this week.
And for dinner we hit Lotus of Siam. We know that we are going back there this week - but it is a place I've wanted to check out since FG wrote about it a few years ago. And you can never eat too much Thai can you?
Jasmine tea for me.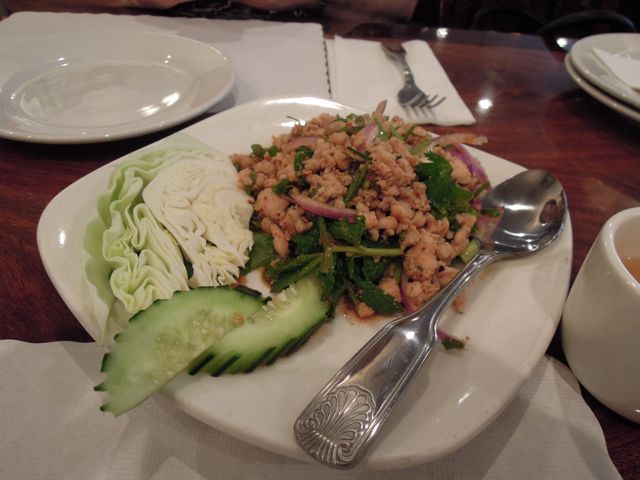 Chicken larb.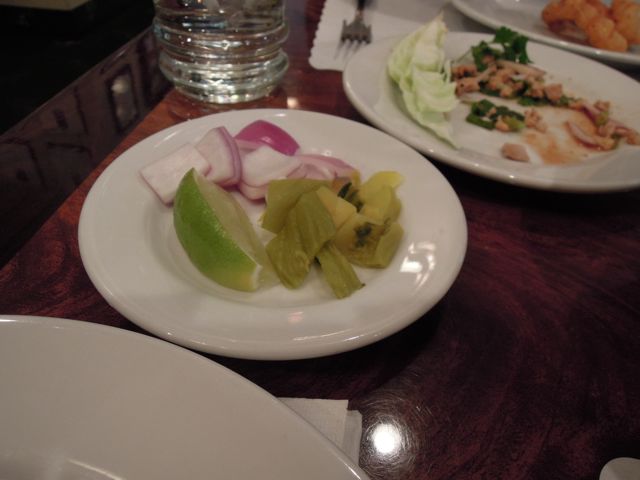 Khao soi - noodles with a red thai sauce. And the condiments to go with them - some sort of pickled green (perhaps mustard), onion and of course lime.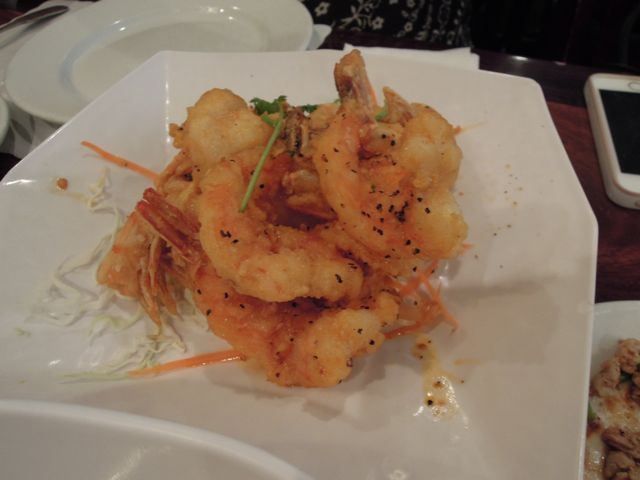 Pepper garlic shrimp - didn't see a table without this one!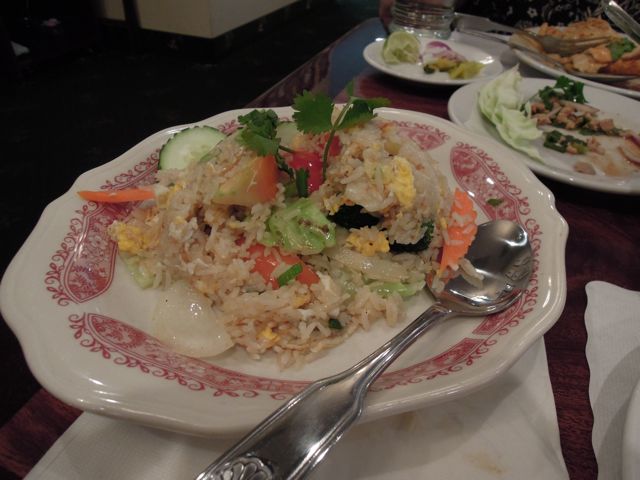 And fried rice with veg and egg.
Right now Ruth is cruising the internet reviews to see what we should order when we return there on Thursday.