Chicken pot Parmentier (think shepherd's pie but using chicken or in my case turkey)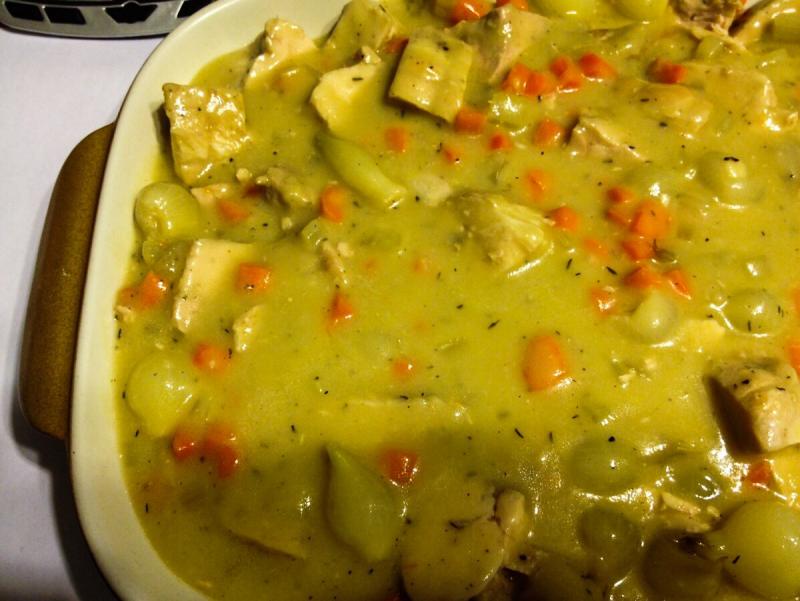 You will note the absence of the peas that the recipe calls for. There are those in my family who would consider finding a bug in the food far less objectionable than finding a pea. Also I had to forgo the tarragon as there was none to be had.
It occurred to me that the chosen dish was a bit too shallow to accommodate the filling AND the potato topping. I divided the filling between two dishes which proved most propitious as one fed me and son Number 2 (with lots of leftovers for him to take home) and one fed my daughter's family.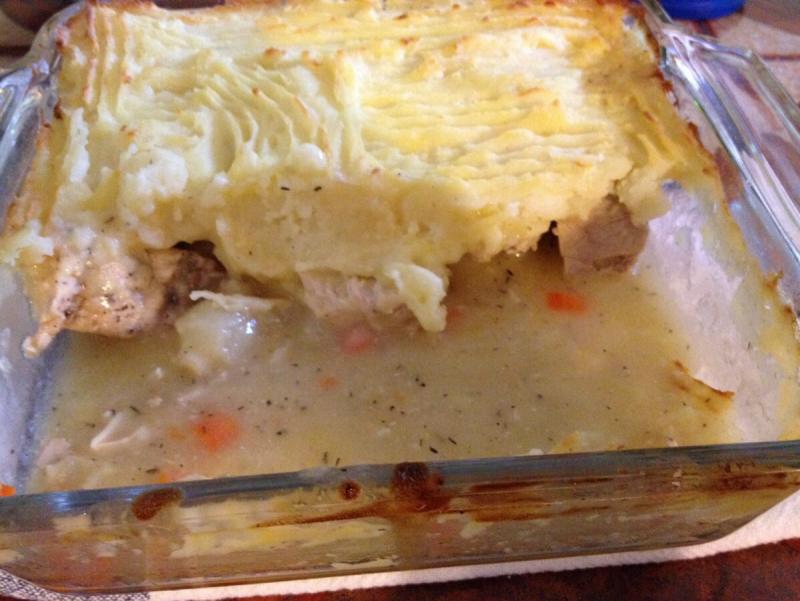 I had no issues with this recipe. It won't replace shepherd's pie but it does make good use of leftover chicken or turkey.