Hola egulleters! Those of you who know me know that I like to turn my hand at Charcuterie now and then. Nothing is more satisfying than breaking down a whole pig and turning it into delicious cured meats and sausages. I'm quite happy making a wide range of products but there's one thing that I just can't get right. Fresh Spanish cooking chorizo, in particular I want to try and recreate this wonderful stuff from Brindisa http://www.brindisa....horizo-picante/
They're wonderfully red, juicy and packed with deep pimenton flavour. Now when I make them I can get the flavour right but the texture is all wrong, very mealy, not at all juicy and the colour loses it's vibrancy too easily. What's the secret to them I wonder? Some kind of additive and/or food colouring?
My recipe sees me mincing 2.3 kg fatty pork shoulder through a fine die, mixing with 80g pimenton, 50g salt, 30g sugar, 35g fresh garlic and stuffing into sheep casings. Here's a photo of them: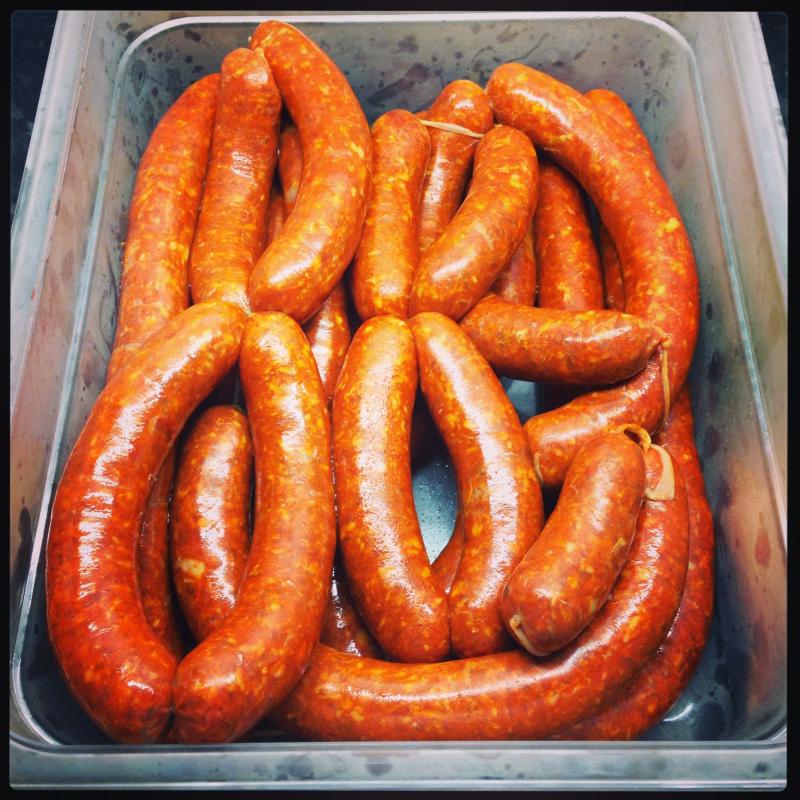 I rest them overnight in the fridge before cooking with them. Maybe I should be putting some curing salt in there and hanging them for a couple of days? Does anyone have any experience making this kind of juicy fresh Spanish chorizo or even chistorra?