Early breakfast yesterday:
 
Myojo Chukazanmai Oriental Flavor ramen (this one) w/ fresh (hydroponic) young Tuscan kale, quartered white mushrooms & Chinese roast duck.
.........


Oh hell. I'm licking the damn screen again. That looks so tasty. Chinese roast duck would require a trip to one of the Asian markets and with more snow on the way it won't likely happen this week. Oh well. Something to plan for the future.
Well I did make it to an Asian store after all and grabbed a duck. This was closer to brunch than breakfast but still...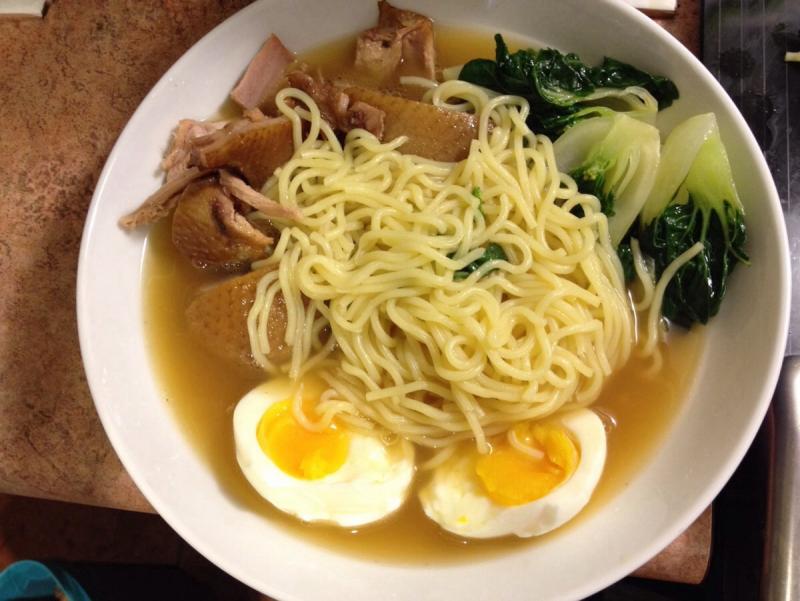 The broth was some of the best I've made so far. Started with Cheater's Asian broth but added all of the duck bones. Let it simmer for a while, strained and adjusted the seasoning. Have a nice stash for future meals.