I had business in Bordeaux a few weeks before Christmas and managed to eat well and see a bit.
Preflight at the USAir club in Philly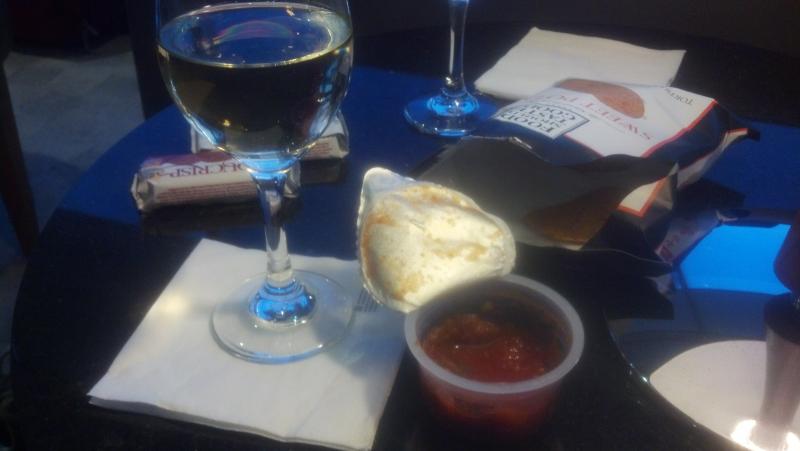 "Sparking wine?" Yes please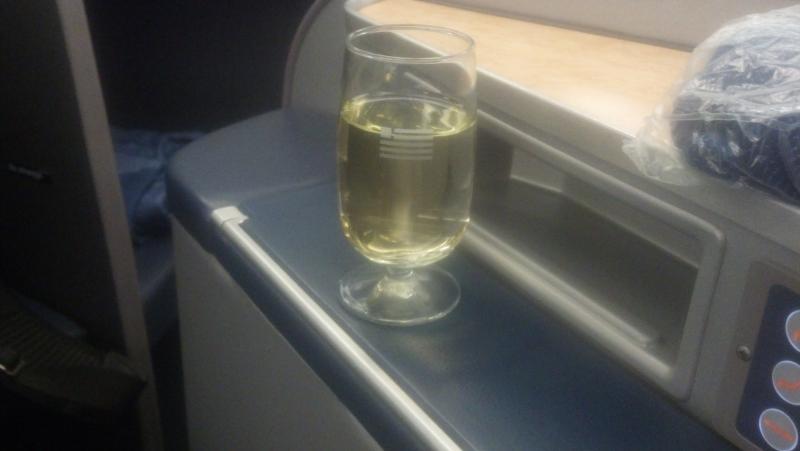 I've settled in to a rut I believe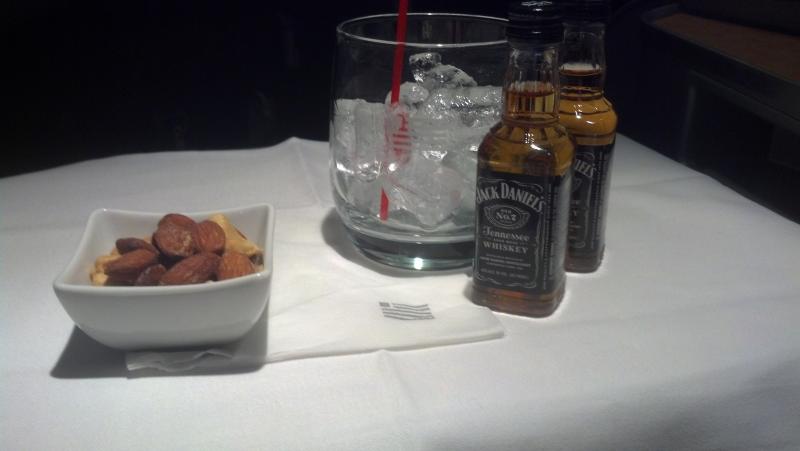 A quite competent shrimp appetizer from USAir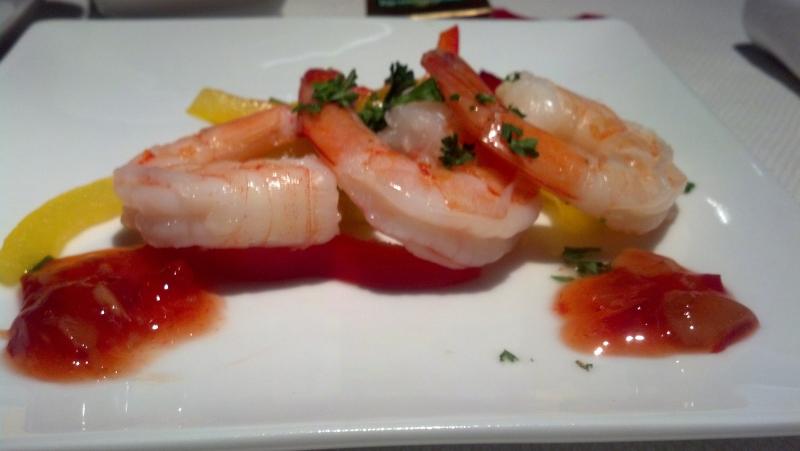 Nicely cooked chicken with a spiced bread stuffing
After landing at deGaulle and the usual CF trying to connect to Bordeaux. What a disaster that airport is for connections. One must take multiple buses which arrive irregularly...allow at least 2 hours...crazy place.
But arriving is Bordeaux all is calm and French. To me the place looks more like Paris than Paris. It is a UNESCO-protected place, which means that all construction has to conform to style standards. It also appears that store signs etc must be restrained. There is none of the garishness of Paris. Charming foggy afternoon.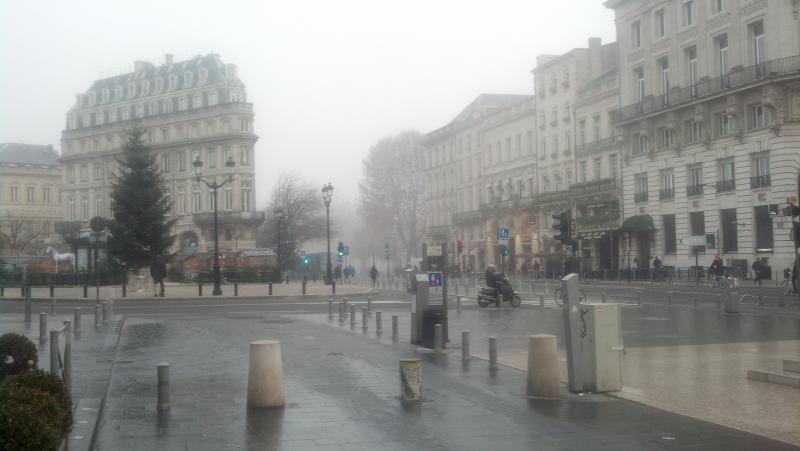 The Opera House