I had business in Tel Aviv just before Thanksgiving. We'll start with the beginning of the trip of Philadelphia to Tel Aviv at the USAir Club with preflight pino grigio and cheese.
After boarding we were given the choice of "sparkling wine or water" before take-off. Duh.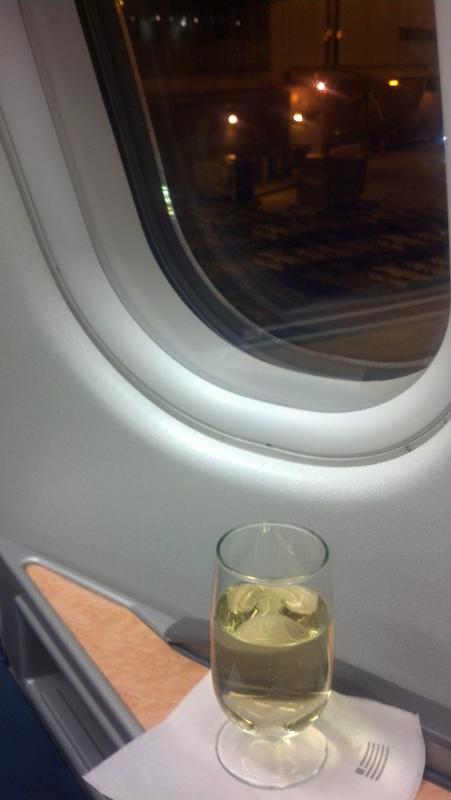 Jack Daniels, technically bourbon, but inferior stuff I was forced to drink.
The appetizer was a cold chicken thing with fried goat cheese on the side. Actually tasty. USAir has upgraded its food and its mostly OK. Sadly, the kitchen at PHL is not great and food on flights originating there isn't as good as from other cities.
Salad with a nice garlicky cream dressing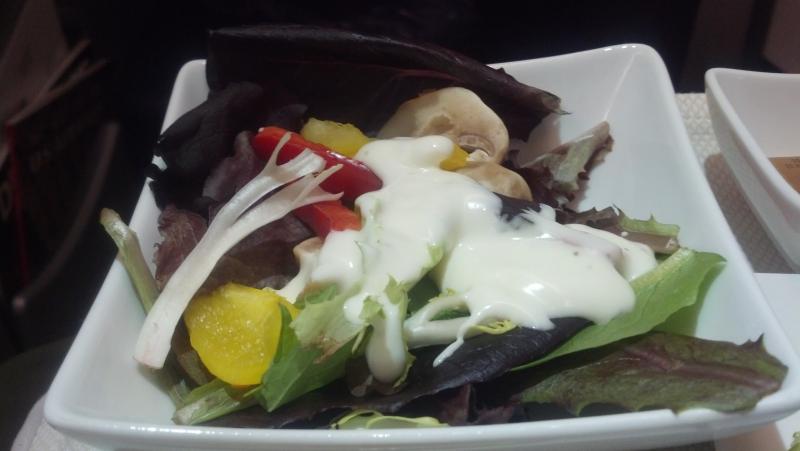 "Sideways" on the video thing. What a depressing movie. Unsympathetic main characters with lives of frustration and desperation. I watched the whole thing.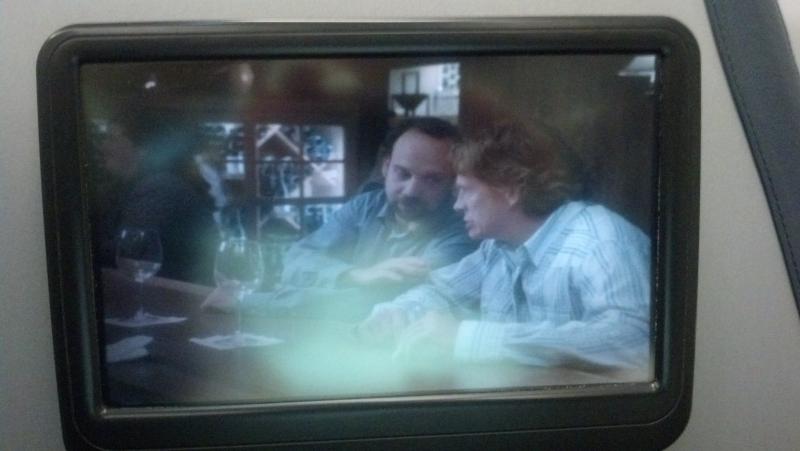 Filet and roesti potatoes. Over cooked and limp respectively. Not up to USAir standards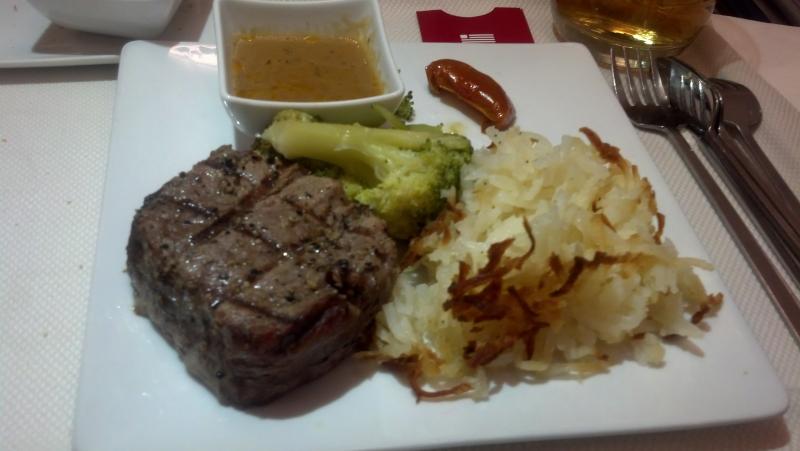 Cheese course
Breakfast omelet  and turkey (?) sausage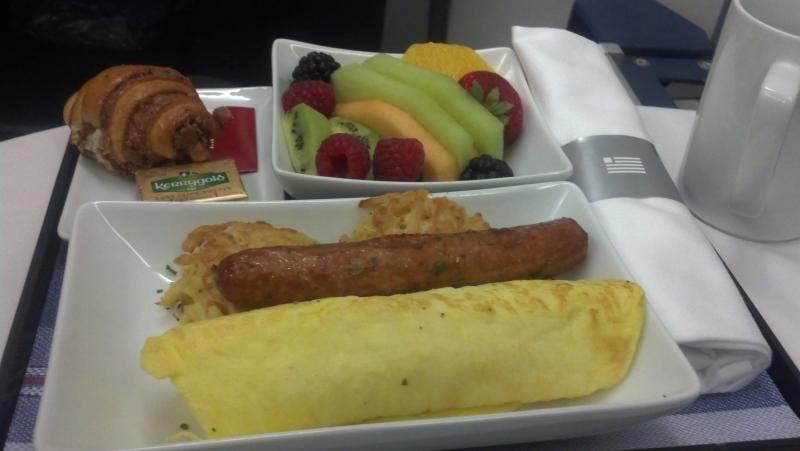 First mistake of the trip. I arrived on Friday afternoon. Beautiful sunset on the beach at Tel Aviv, but  the end of cooked food for a day (at least at my hotel).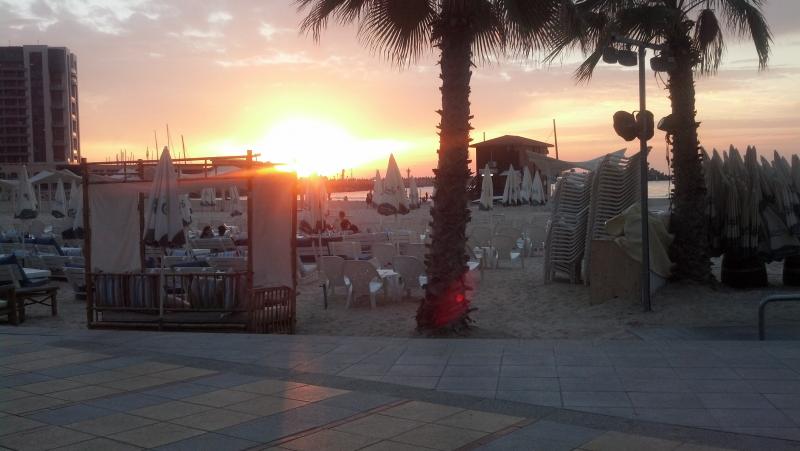 A last second reprieve at a beach bar. Fried caulilflower with a creamy dilly dip and a sweet fig? dip. Nice with the beer, which kept coming after sundown.
Gin and tonic at the hotel bar. If you ever need to know how to spell "tonic water" in Hebrew, there it is.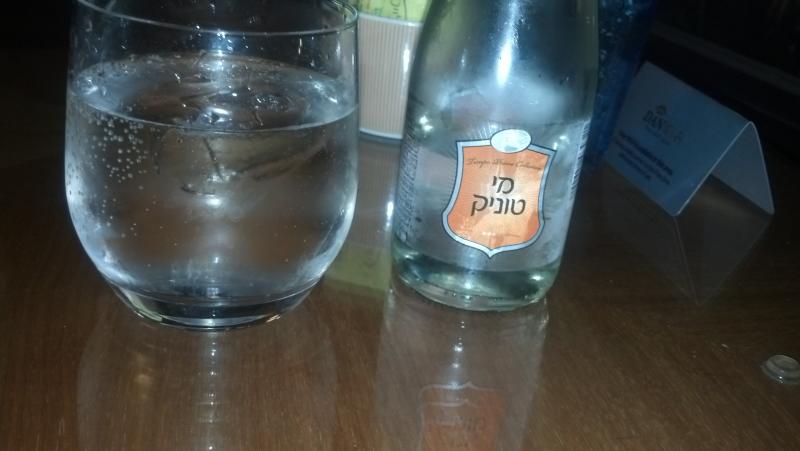 Premade tunafish sandwiches with harissa and olives. I ejected the olives. Tasty, but a little sparse on the tuna.